Located in northeastern PA in the Pocono Mountains, the quaint town of Jim Thorpe has made a name for itself. Known as the "Little Switzerland of America," the town is ranked as one of the most picturesque places in the country to experience fall foliage by publications including Travel + Leisure and USA Today. While the town is a great year-round destination, Jim Thorpe is simply stunning against the vibrant backdrop of autumn.
Get the most out of the fall season in Jim Thorpe with their Fall Foliage Forecast Tracker.
Top Things to Do in Jim Thorpe
Fall Foliage Festival Experience an array of autumn activities at Jim Thorpe's Fall Foliage Festival. Held every weekend during the month of October, the town is transformed into an epicenter of fall fun. Take a scenic train ride, create your very own homemade arts and crafts treasure, savor delicious foods, experience a spooky ghost tour, and enjoy seasonal specials from local restaurants, shops, and galleries. The fall vibes are high at this annual festival in downtown Jim Thorpe.
Jim Thorpe Trolley Company Sit back and enjoy a live narrated tour in an open-air trolley with the Jim Thorpe Trolley Company! Become familiar with the history of the area during their standard tour or book a special experience such as their Wine and Shine Tasting Tour. If you prefer to explore on foot, check out the seasonal Jim Thorpe Walking Tour for a step into the small town's past.
Lehigh Gorge Scenic Railway Book your ticket and hop aboard the Lehigh Gorge Scenic Railway to surround yourself with breathtaking views of fall foliage during an autumn leaf train tour. Known to locals and visitors as one of the best ways to admire the fall colors of Jim Thorpe, the vintage train runs daily with 40 and 75-minute rides and is perfect for young ones and furry friends alike.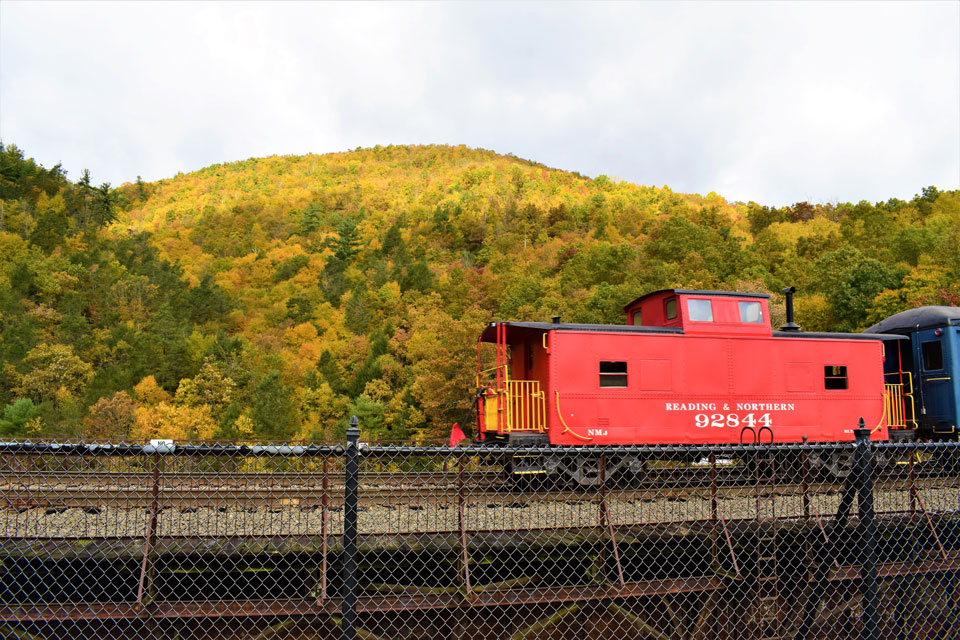 D&L Trail Hike, bike, and explore Jim Thorpe's D&L Trail as you bask in the fall breeze and picturesque scenes of the season. Rent a bike from Pocono Biking or get a little assistance from Bronson EBikes and hit the trail. Keep your eyes peeled for fantastic views of an old coal canal on one side and the Lehigh River on the other. You can also bike into other nearby small towns along the route.
Pocono Whitewater Adventures The ultimate whitewater rafting experience gets even cooler in the fall thanks to the season's unbeatable scenery. Pocono Whitewater Adventures offers a variety of excursions from the mild to wild with dam release whitewater trips and family-friendly options. Known as the best whitewater rafting in the tri-state area, get ready to paddle your way through northeastern PA on a thrilling outdoor adventure.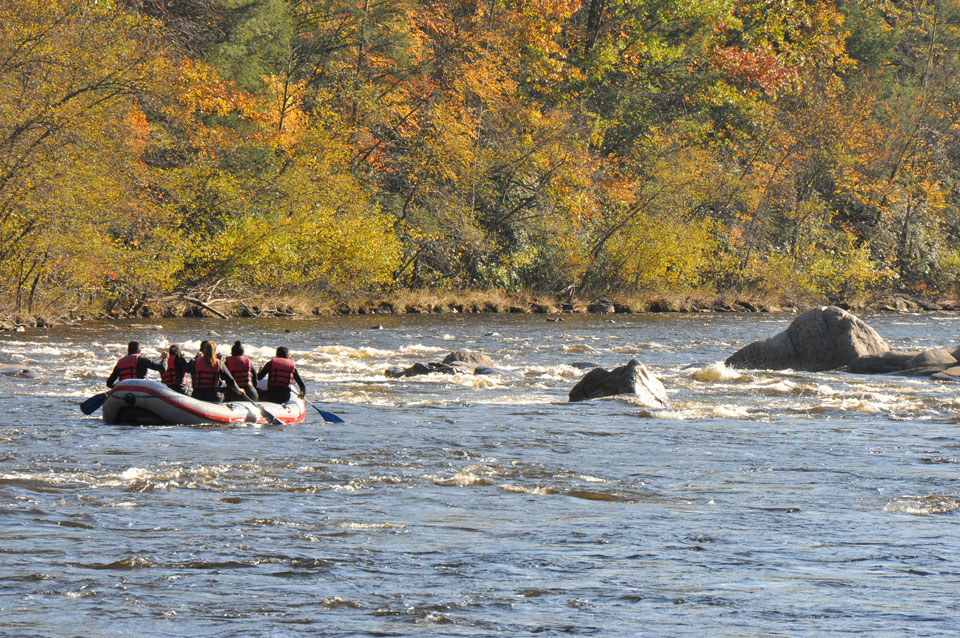 Old Jail Museum Take a guided tour of the Old Jail Museum to discover Jim Thorpe's haunted history. Listen to stories and witness what prisoners endured during their stay in one of the 27 cells. You'll be able to see the actual cells and gallows where the Molly Maguires were hung and, if you dare step into Cell 17, you'll find the mysterious handprint on the wall left by one of them. You may have some additional friends join you on your tour — keep your eyes peeled for the jail's friendly ghosts.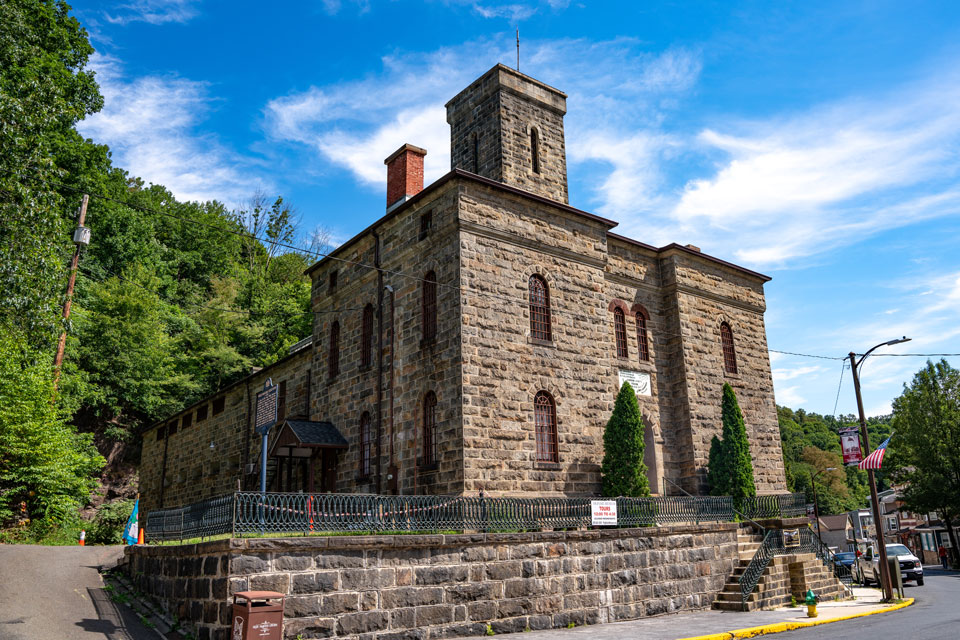 Jim Thorpe Sidecar Tourz Experience Jim Thorpe in style with Jim Thorpe Sidecar Tourz! A member of the United Sidecar Association and the Antique Motorcycle Club of America, this organization's exhilarating motorcycle tours allow you to choose your route from several packages including a countryside scenic tour, a mountainside tour, and a wine tasting tour. Feel the air whip through your hair as your cruise some of the area's most epic sightseeing experiences riding in a classic or vintage sidecar.
Mauch Chunk Museum and Cultural Center Before it was Jim Thorpe, this Pocono Mountains town was known as Mauch Chunk. Discover the largest collection of local history and take a journey back to PA's industrial age at the Mauch Chunk Museum and Cultural Center. Make your way through a guided tour to learn about how the state's landscape was forever changed by coal mining and the need to build waterways and railroads. Wend your way through the museum for a first-hand look at the evolution of Jim Thorpe's legacy and beauty.
Mauch Chunk Opera House Built in 1881, the Mauch Chunk Opera House is one of America's oldest vaudeville theaters providing entertainment to the town's visitors and residents for close to 150 years. As one of the largest buildings in Jim Thorpe, it stands out against the quaint shops and eateries that line the Victorian village of downtown Jim Thorpe. Listen to performances of your favorite music genres, from classic rock and jazz to folk and theater. View the full list of shows coming to the theater before you plan your getaway.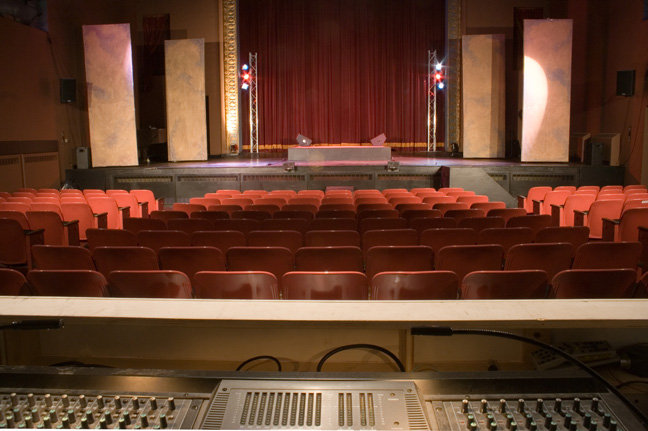 Jim Thorpe's Mausoleum and Memorial Although named after the Olympian, Jim Thorpe himself never visited the town. It was back in 1954 when Mauch Chunk and East Mauch Chunk were exploring merging the two towns. Mrs. Thorpe was seeking a place to pay homage to her late husband and the deal was made. Shortly after, the athlete's remains were moved to the town, and the rest is history. View the statue of Jim Thorpe with a football in hand north of downtown or visit his grave located on the outskirts of town.
Best Places to Eat and Drink in Jim Thorpe
Broadway Inn & Grille Connected to The Inn at Jim Thorpe, Broadway Inn & Grille sits in one of the town's most historic and beautiful buildings. Having won OpenTable's Diner's Choice of 2023, this reliable pub never disappoints. Serving up classics with a twist such as their Broadway Burger with hot pepper bacon raspberry jam, you can dine for breakfast, lunch, and dinner, or come for live music and festive events including their Haunted Historical Halloween dinner.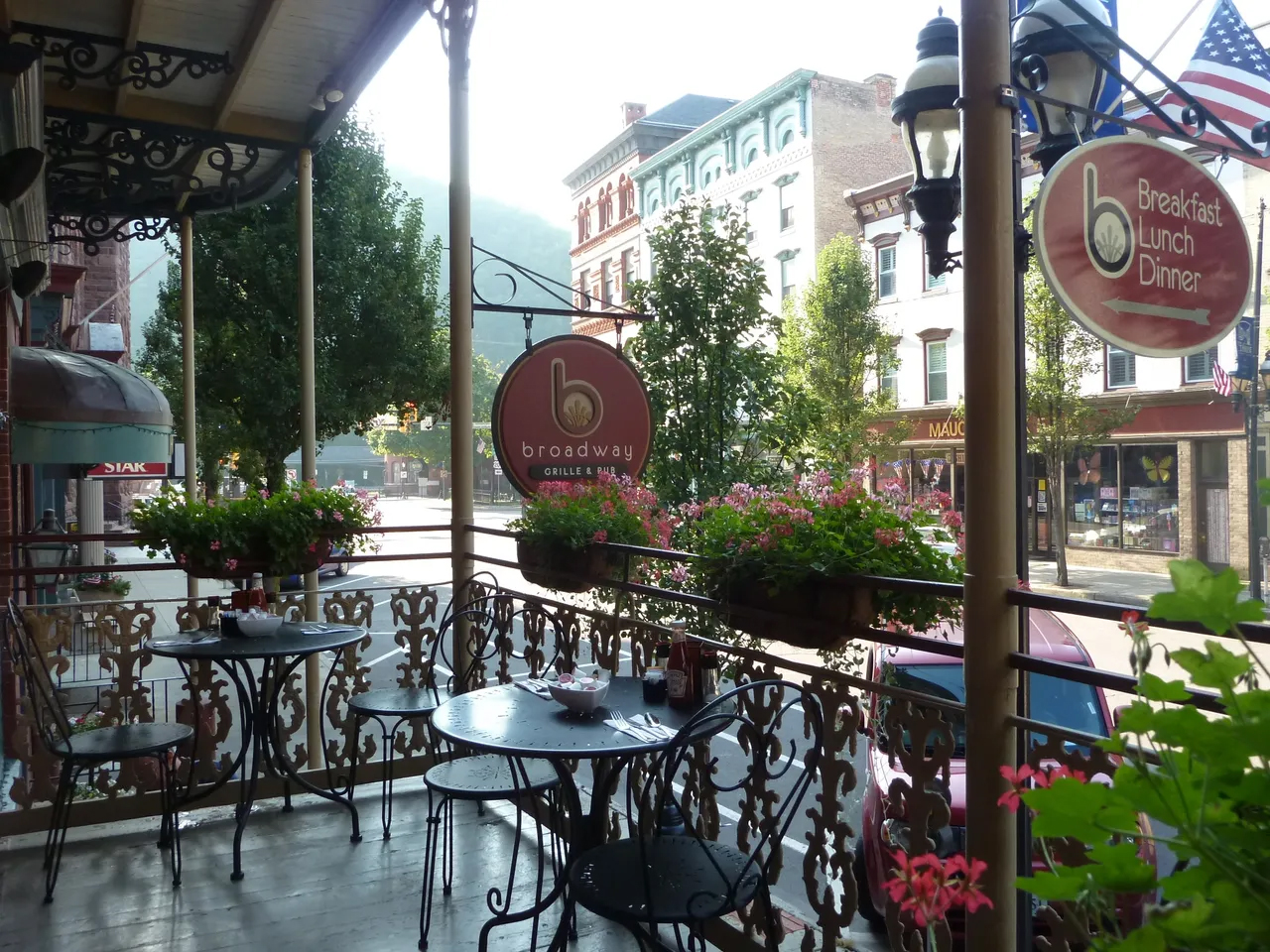 Marion Hose Bar Marion Hose Bar is a unique eatery that was once a firehouse and now hosts guests for trendy drinks and good eats. While admiring the historic architecture, munch on casual fare that includes Marion's Mac & Cheese and Bavarian Beer Pretzels while sipping whiskey, wine, or a refreshing cocktail.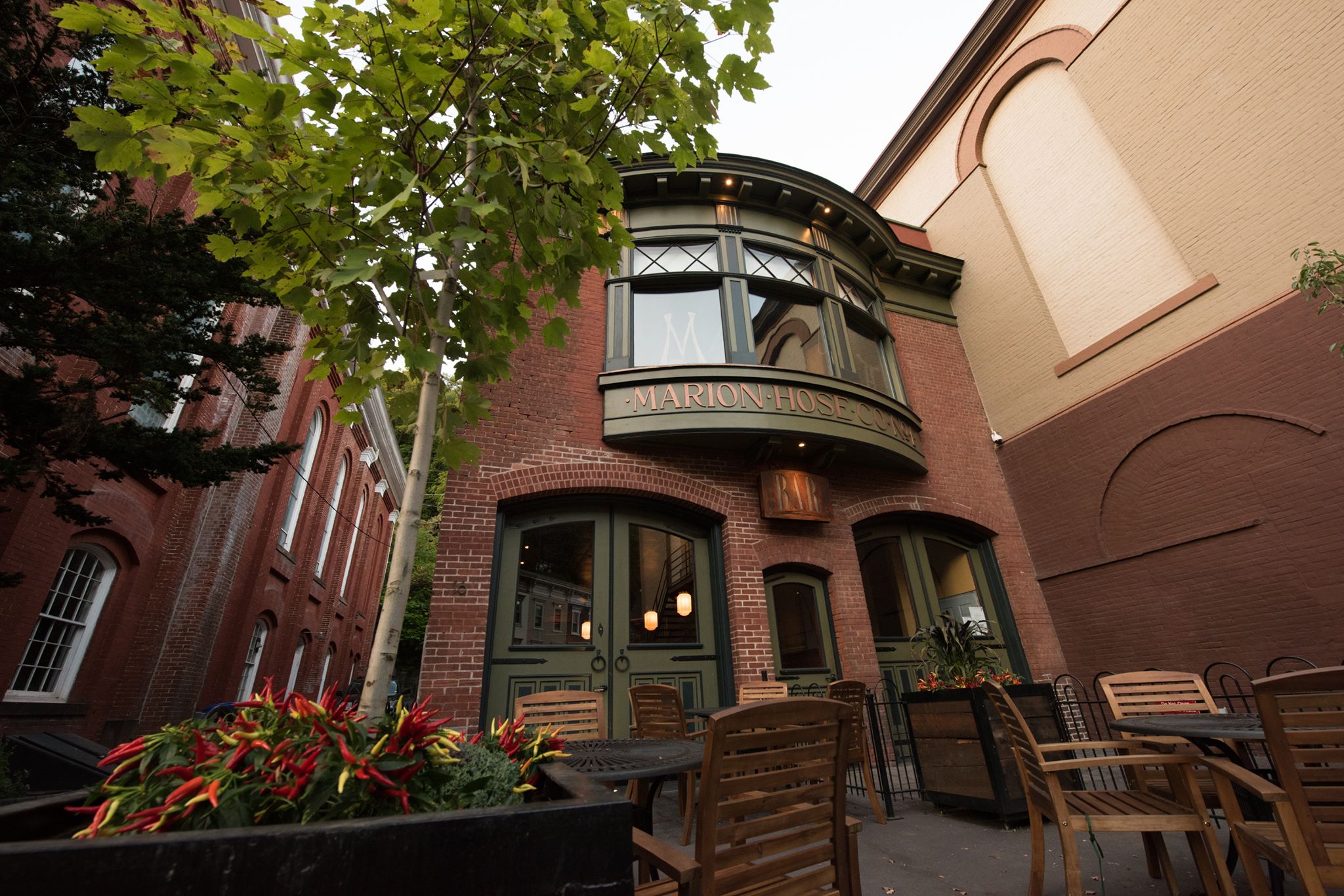 Molly Maguire's Irish Pub A must-visit in downtown Jim Thorpe, Molly Maguire's Irish Pub offers an authentic pub experience. With the building dating back to 1830, the pub acts as a time-machine to the past where you can sip pints of draft beer as you feast on classic Irish eats including Sheppard's Pie. The pub is home to the largest outdoor eating area in the county, so take advantage and sip your lager amongst the changing leaves.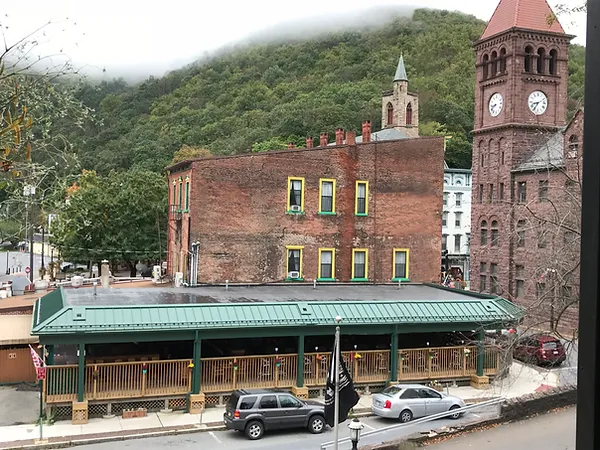 Pocono Beverage Trail Nothing says fall like sampling local beverages as you soak up the incredible seasonal views of the town. Follow the Pocono Beverage Trail to some of the best breweries, distilleries, and wineries in the area, such as Bright Path Brewing, Nomad Distilling Co., Wild Elder Wine and Cider Co., and Mad Hatter Winery and Smokehouse. Sip your way through the season in Jim Thorpe and the surrounding area.
Places to Stay in Jim Thorpe
Hotel Switzerland Located in the heart of Jim Thorpe and known as the oldest operating commercial building in town, Hotel Switzerland offers an unforgettable, affordable stay. Just steps away from popular shops and restaurants, you can also pop downstairs to the well-known Molly Maguire's Irish Pub for a pint or two. Rooms sell out fast, especially in the fall, so book your getaway today!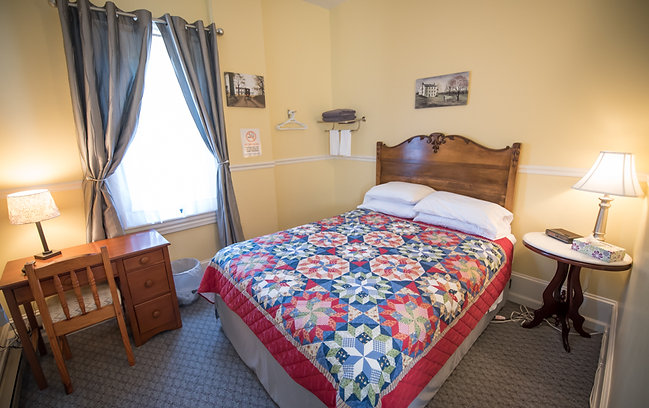 The Inn at Jim Thorpe A landmark building in the town, the Inn at Jim Thorpe offers guests charming accommodations in the center of historic downtown. Named a 2023 Traveler's Choice by Trip Advisor, the inn lets you choose from elegant mini suites or standard rooms spread across three buildings. During your stay, rejuvenate at their spa with a variety of services and try their new repechage facials. Parking is free and you can get a $10 breakfast voucher when you book directly on their website.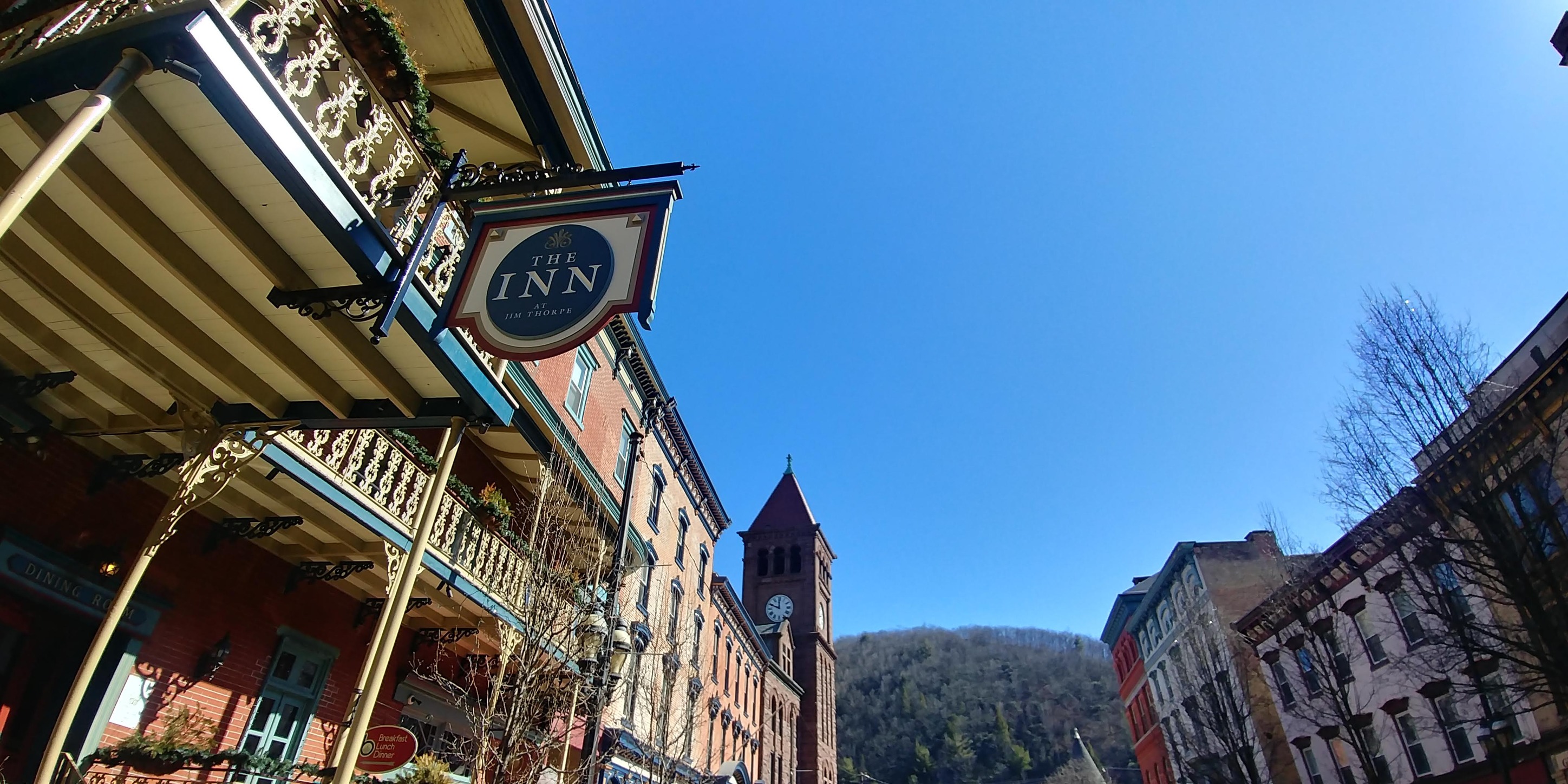 The Dolon House Located on what is known as "Millionaires' Row," The Dolon House was once the home of a local doctor who operated a thriving practice right on the premises. Staying at this bed and breakfast will transport you back in time with its historic detailing featuring jeweled stained-glass windows, stunning hand carved woodwork, a grand staircase, and an Italianesque mosaic entry floor. Find comfort and elegance in each of the five suites and enjoy their complimentary "Coal Cracker Spa Cuisine" that utilizes the freshest, local ingredients for a hearty breakfast before you take on a days' worth of adventures.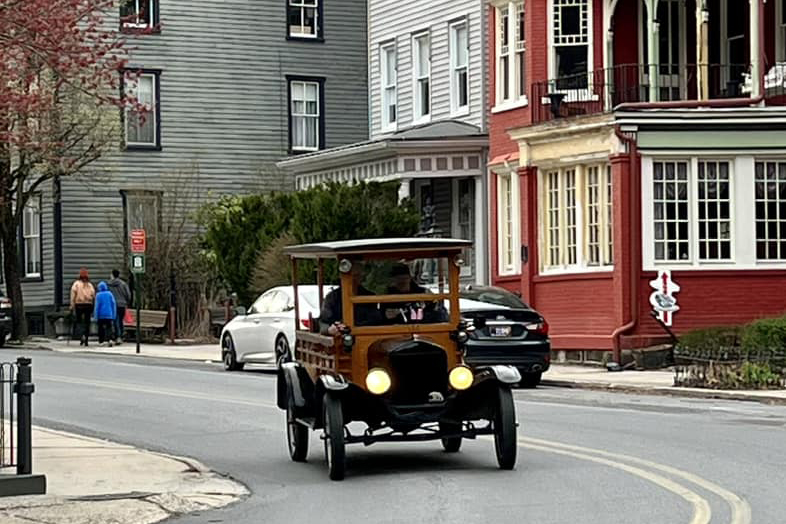 The Harry Packer Mansion The inspiration for Disney's Haunted Mansion, the Harry Packer Mansion is perched atop Packer Hill and its great views of downtown Jim Thorpe. With a style that can only be described as gothic-flare-meets-comfort, both the mansion and adjoining carriage house are filled with period antiques, luxurious fabrics, and artwork. Choose from a variety of suite options to suit your getaway needs, enjoy their complimentary breakfast, and join in the fun during one of their on-site Murder Mystery Weekends (if you dare!).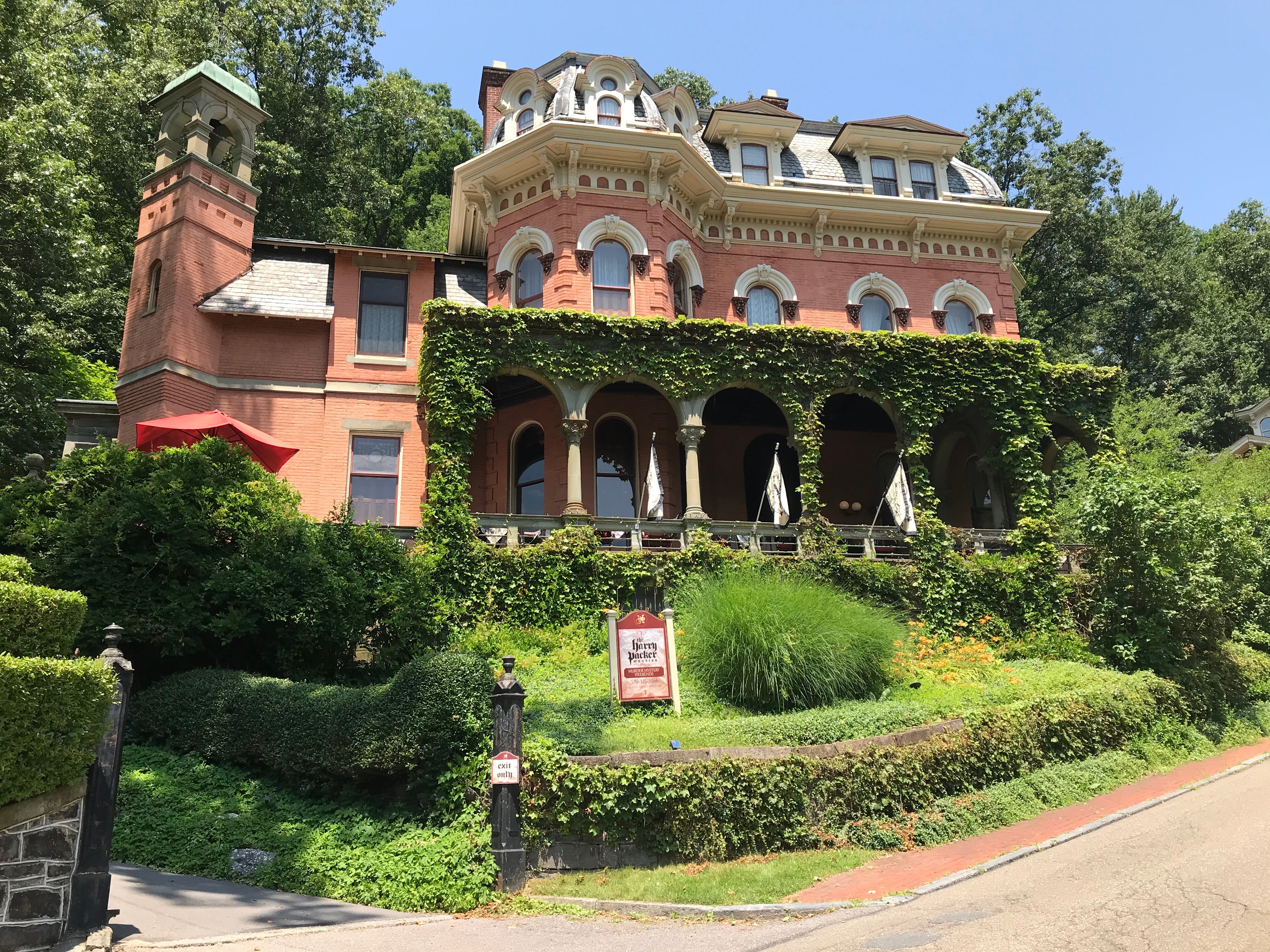 While in the Poconos, find even more fun and foliage-filled fall activities in the nearby towns of Lehighton, Palmerton, and Lansford. These small towns make for a great day trip if you're staying in Jim Thorpe or the surrounding area. Explore unique spots such as Country Junction, The World's Largest General Store in Lehighton or the No. 9 Coal Mine and Museum in Lansford. The possibilities of fall fun are endless in the Pocono Mountains!
Looking for more trip inspiration throughout the Keystone State? Check out the visitPA website. Follow us on Facebook, X, Pinterest, and Instagram to stay up-to-date on even more great ideas and places to visit around our state. Don't forget to sign up for our monthly Happy Thoughts e-newsletter so you never miss an update!