A hidden gem near the New York border, Bradford, PA is home to some notable stops and unbelievable fall scenery. With iconic destinations including the Kinzua Skywalk and Zippo/Case Museum and Flagship Store, you'll be able to admire vibrant fall colors outdoors and take memorable museum tours indoors. Even though it's an easy road trip for folks from eastern and western PA, those in Pittsburgh and Washington D.C. have the option to fly directly into the Bradford Airport.
Top Things to Do in Bradford
The Penn Brad Oil Museum Did you know the world's first billion-dollar oil field was established here in PA? Drill down on the history of PA's oil industry and take a guided tour led by oil country veterans at the Penn Brad Oil Museum. Hear the "Wild Catting Tales" at the site of the 72-foot-tall, 1890-era standard rig and stroll along the main street of Bradford's National Historic District to view the eclectic 20th century architecture.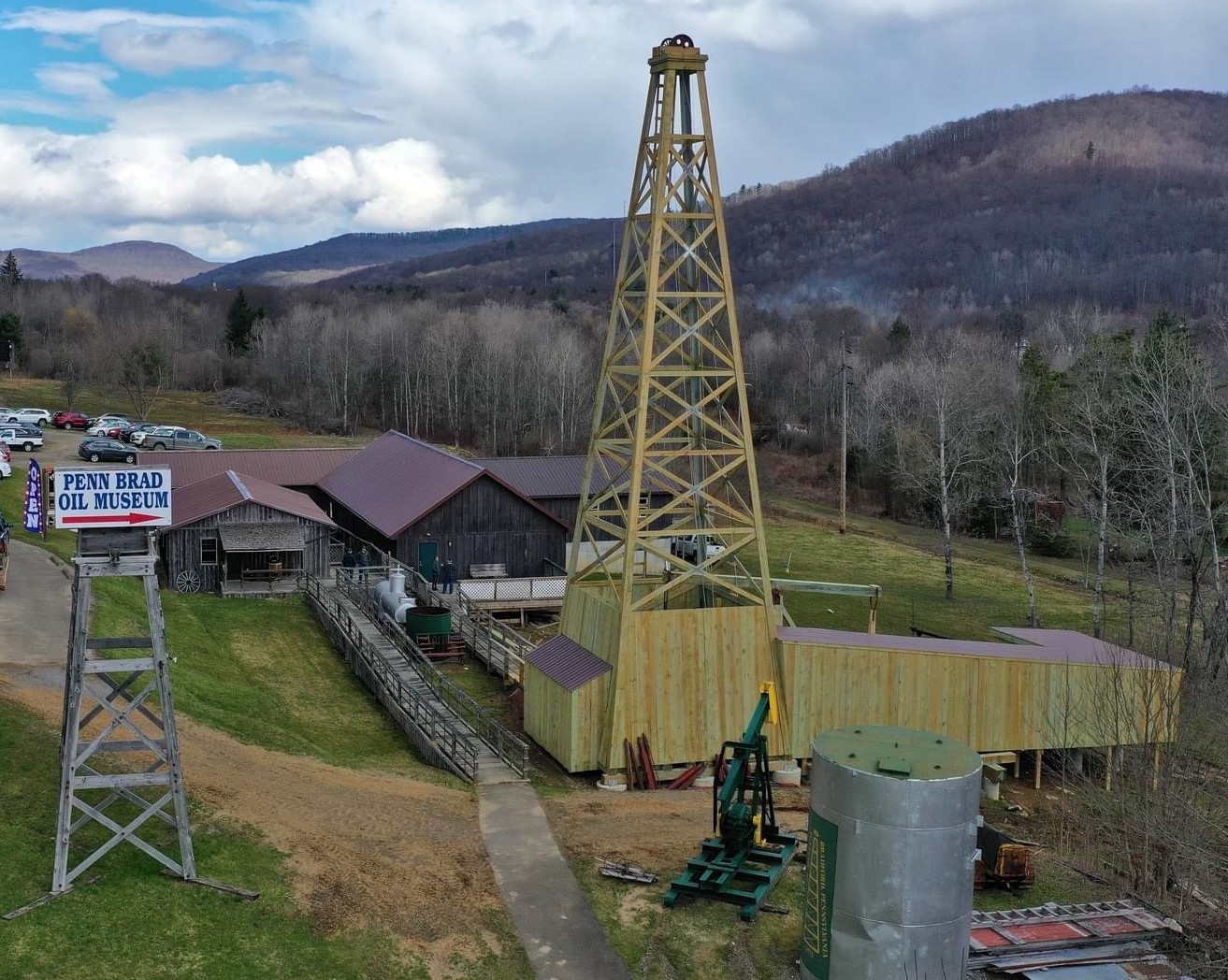 The Marilyn Horne Museum Located on the University of Pittsburgh-Bradford campus, The Marilyn Horne Museum showcases legendary opera singer Marilyn Horne's life and career. Learn why Opera News once called the Bradford native "the world's greatest singer," listen to exclusive interviews, and admire the bedazzled costumes she wore as she took center stage. Be sure to stop in the museum's gift shop where you'll find fun, inspirational, and unique gifts for children and adults alike.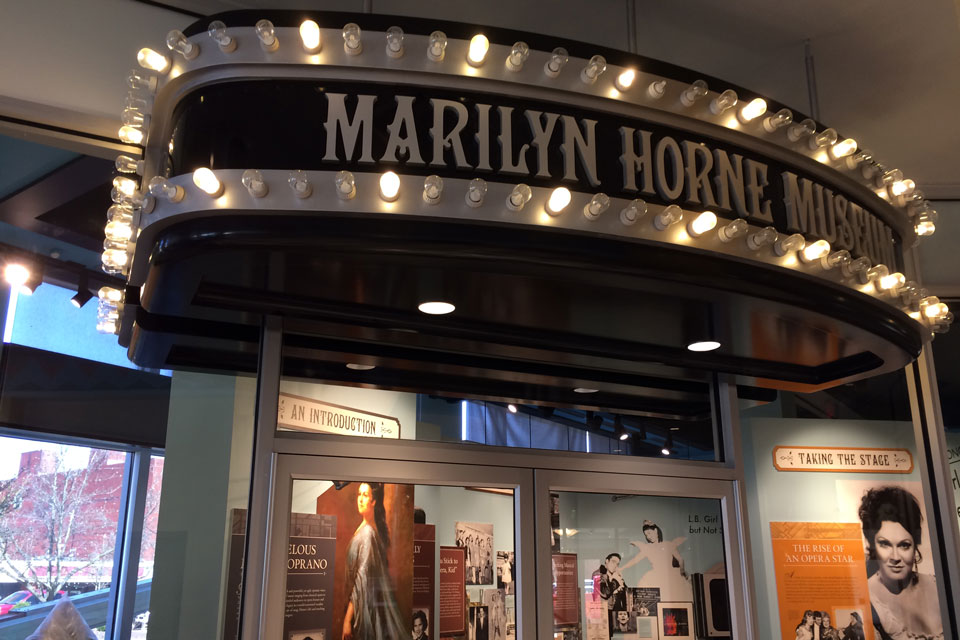 Main Street Mercantile Shop 'til you drop at Main Street Mercantile, where you'll discover more than 80 local artisan and antique vendors all under one roof. Browse handcrafted alpaca clothing, hand-made jewelry, yarn and knitting supplies, and a children's section featuring a wide variety of fun educational toys.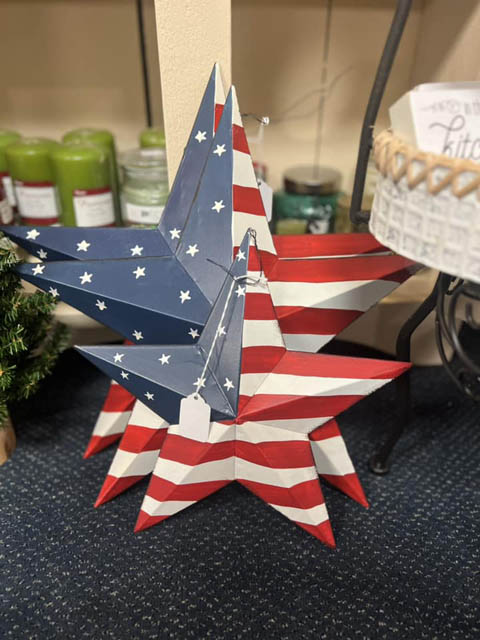 Tuna Valley Trail Association Fall is the perfect time to lace up your walking boots and explore the more than 40 miles of trails maintained by the Tuna Valley Trail Association linking Bradford to Allegheny National Forest and beyond. This local grassroots organization is dedicated to the preservation, enhancement, and linking of natural corridors throughout Tuna Valley. In Bradford, discover more than 10 miles of outdoor bliss at Crook Farm Trail, R.E. McDowell Trail, and Blaisdell-Emery Trail, which are all ideal for a stroll and feature easy grades and grand views.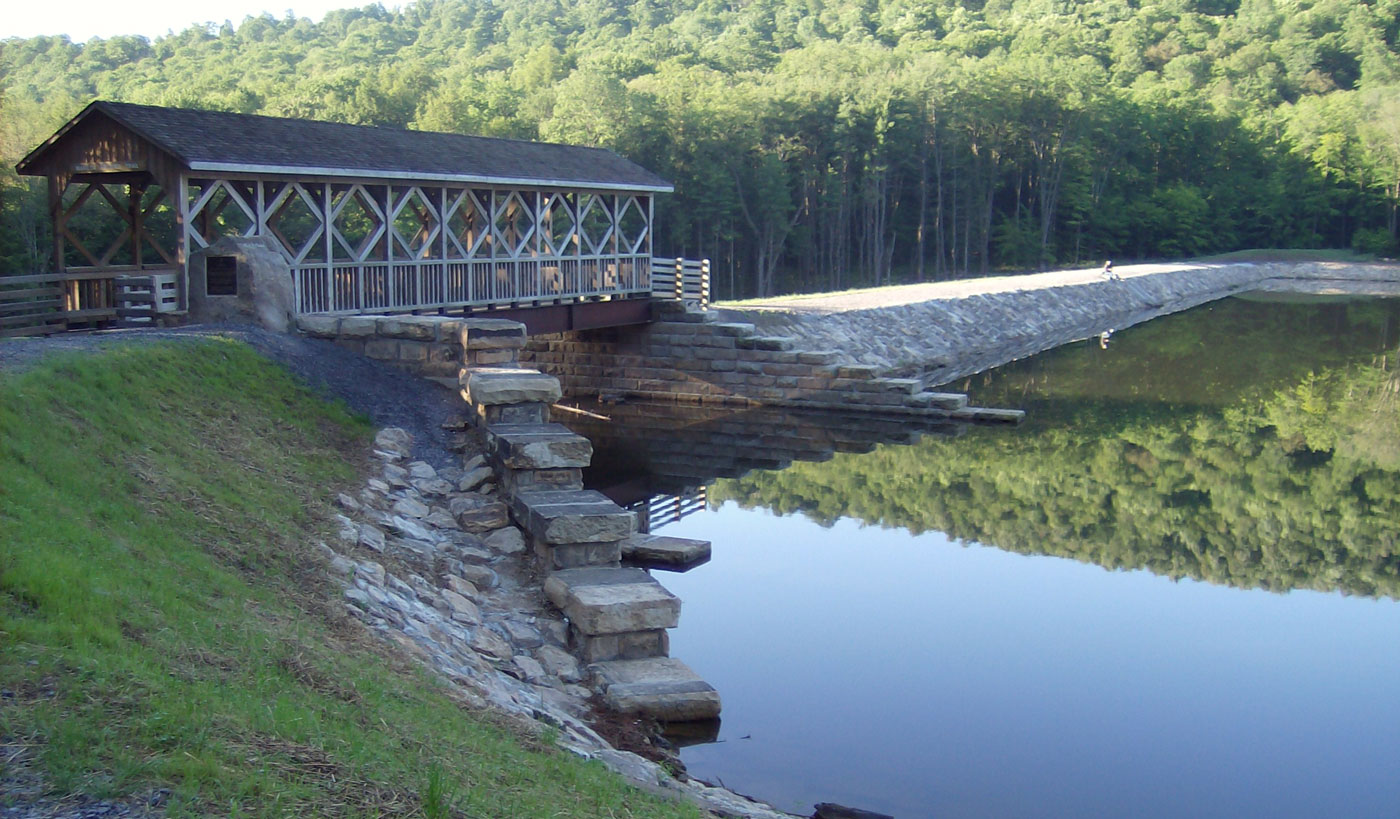 Zippo/Case Museum and Flagship Store Explore 15,000 square feet of the Zippo/Case Museum and Flagship Store to learn about two of the most iconic American products made right here in PA. Enjoy interactive displays and videos, sneak a peek into the world-famous Zippo Repair Clinic, and explore the world's largest collection of rare Case knives all in one place. Adults and children alike will love the seven-foot-high audio-kinetic ball machine known as ZAC (Zippo And Case). See for yourself why this destination is a hotspot in Bradford.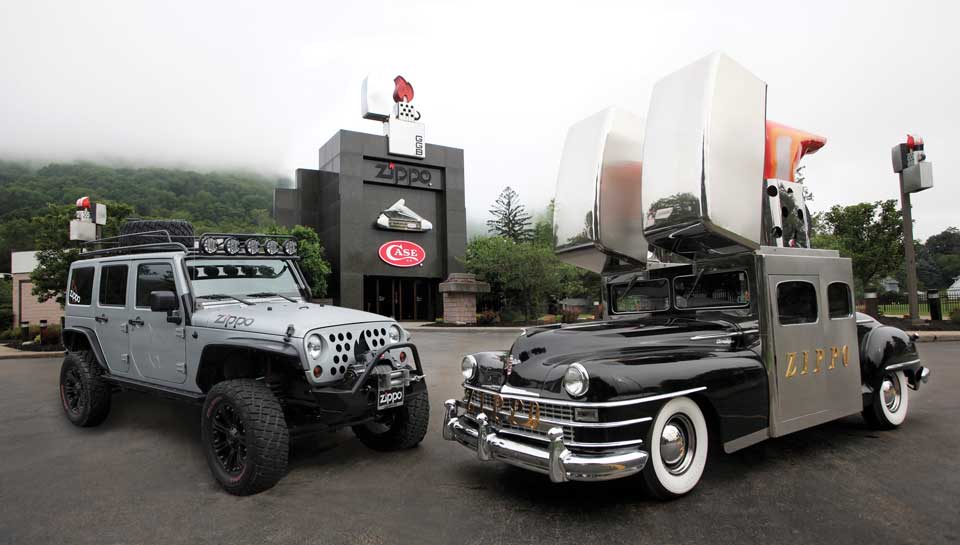 Marilla Reservoir Cross the bridge into fall in PA — literally — when you find yourself at the Eric Benjamin Bridge in the Marilla Reservoir. This covered bridge welcomes you into a world of autumnal outdoor adventure at the reservoir and beyond. Take a short, scenic hike along Marilla Bridges Trail, or bring your gear to fish, kayak, or canoe on the water. Spend an afternoon soaking up the crisp fall air and scenery in Bradford's great outdoors.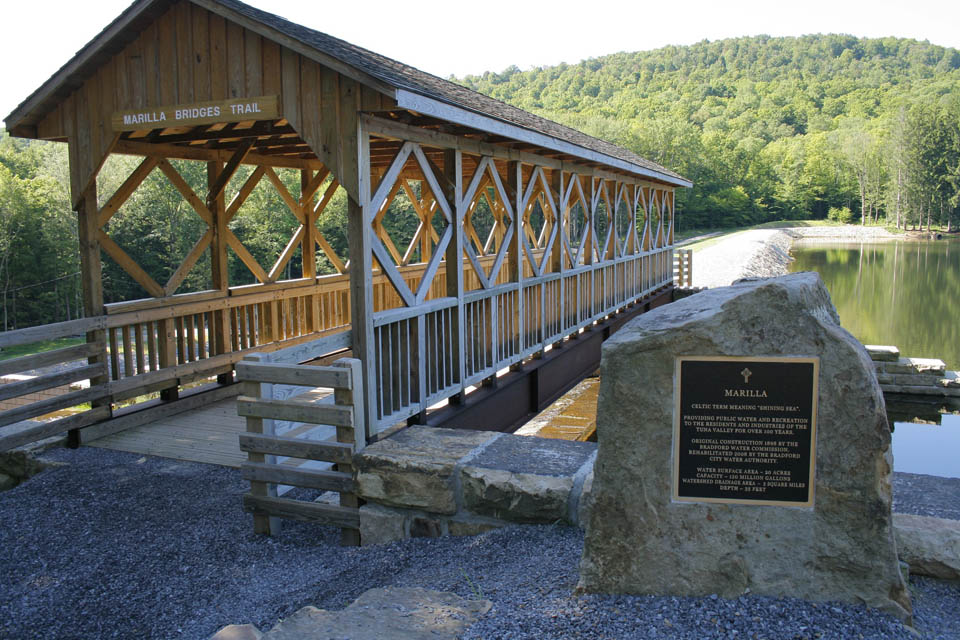 Kendall Creek Farms Alpacas PA is known for its unique experiences, and Bradford is no exception! While in town, visit Kendall Creek Farms Alpacas to get an up close and personal experience with these magnificent creatures. Tour the farm, take an alpaca selfie, and before you go, make an appointment to visit the Yarn Barn and Gift Shop to find beautiful products made by local artisans from the farm's amazing alpacas!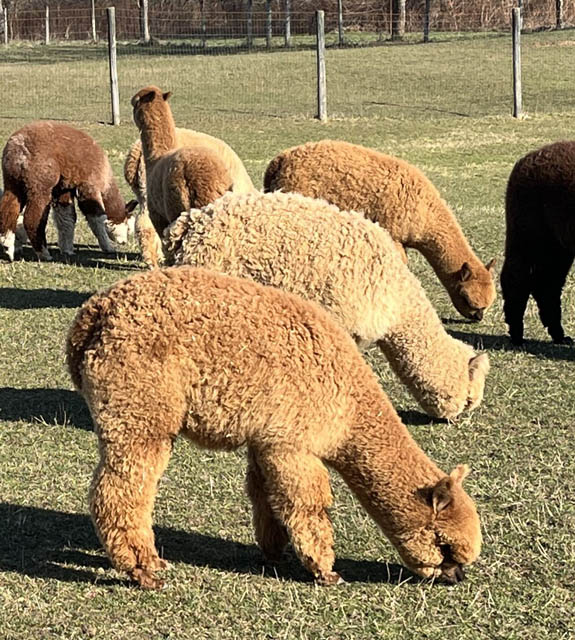 Kinzua Skywalk Fall is the perfect season to experience the Kinzua Skywalk, a must-do activity in PA. Known as the "one of the world's top 10 most beautiful skywalks and viewpoints in the world" by the Culture Trip, U.K., it provides breathtaking sights of fall foliage. Enjoy panoramic views of the surrounding area as you stroll along the set of railroad tracks that lead to the overlook with a partial glass floor. Look below to see all angles of fall in PA.
Allegheny Reservoir Only a 25-minute drive west from Bradford, take in magnificent autumn views of the Allegheny Reservoir. Located within PA's one and only national forest, the century-old Allegheny National Forest, enjoy a variety of water activities. Be sure to drive along the Longhouse National Scenic Byway and hike up to the overlooks at Jakes Rock and Rimrock to get a glimpse of the Instagram-worthy backdrop of the vibrant foliage against the reservoir.
Allegheny National Forest While in Bradford, explore the northern half of the Allegheny National Forest which is celebrating its 100th anniversary. Outdoor enthusiasts will love the forest's abundance of adrenaline-filled adventures including hiking, biking, fishing, and ATV and OHV riding. Spend an afternoon engulfed in the changing leaves and fall scenes of PA's only national forest.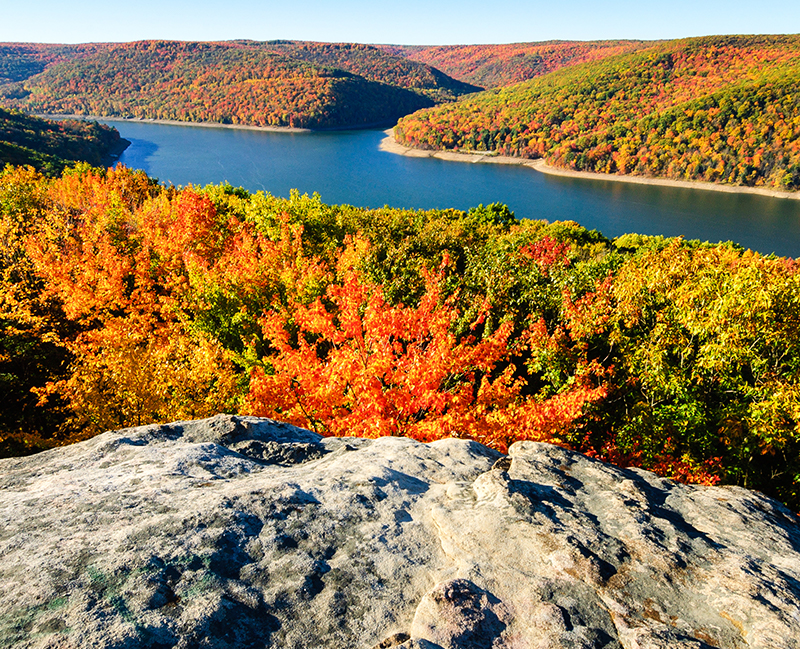 Best Places to Eat in Bradford
Bradford Brew Station Discover Bradford's newest, hoppy destination and first legal brewery to open in Bradford since 1945 – Bradford Brew Station. Offering 14 craft brews on tap, watch your beer get brewed right from your seat and pair your pint with innovative foods, such as beer-battered mushrooms or a pizza burger, while little ones will enjoy a kids menu filled with all their favorites. For non-beer drinkers, sip on local wines, classic cocktails, and variety of non-alcoholic beverages.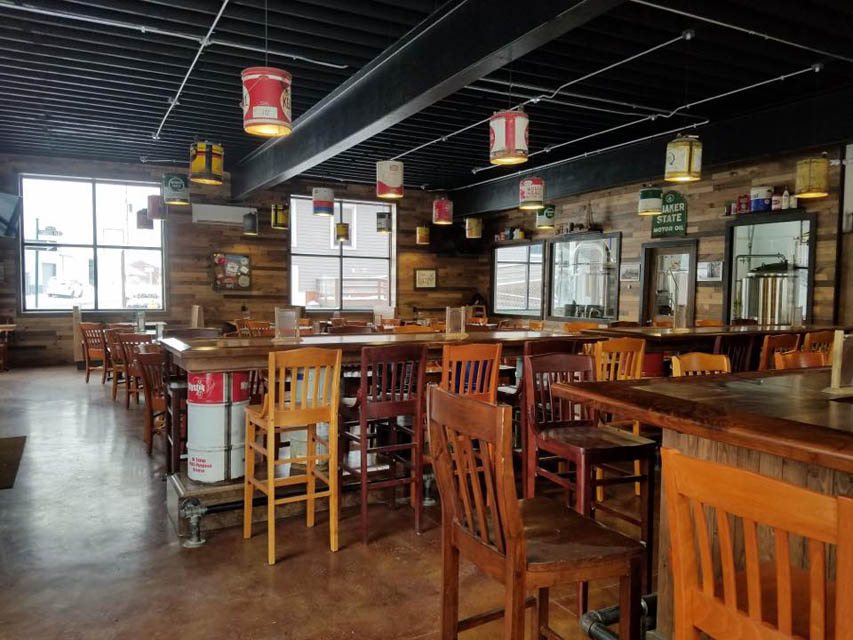 Beefeaters Restaurant Located within Bradford's National Historic District, Beefeaters Restaurant serves up a variety of entrées including traditional prime rib specialties from their famous beef bar. Occupying one of the most beautiful architectural landmarks in downtown Bradford, the restaurant's dining room was formerly the Carnegie Public Library. Enjoy award-winning fare and sample beer and wine at this historic gem.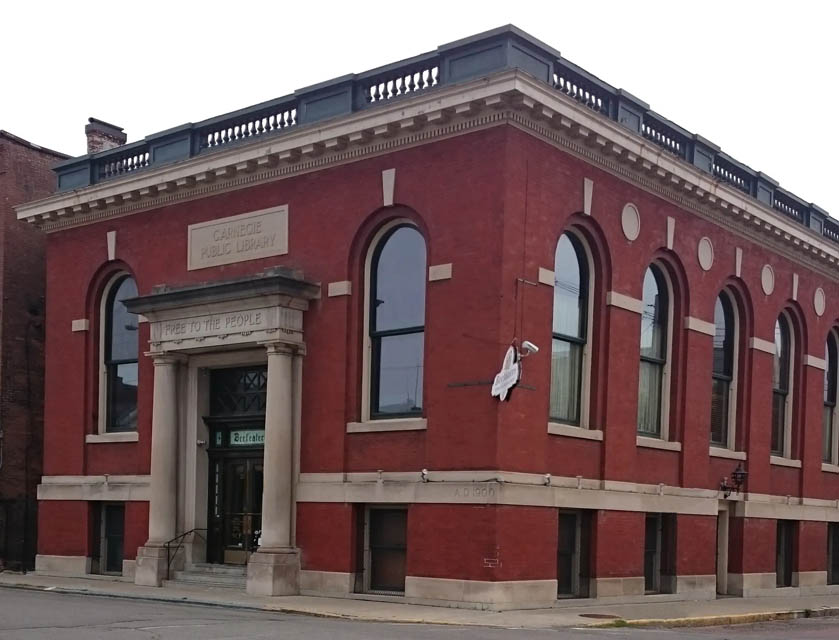 Places to Stay in Bradford
The Mountain Laurel Inn Discover old world elegance with all the modern amenities at Mountain Laurel Inn. Only a short walk from Bradford's National Historic District, this Victorian inn has seven rooms each equipped with a private bath, air-conditioning, and TV, with some featuring a fireplace. Included in your stay is a daily gourmet breakfast of favorites such as egg casseroles, French toast, and fresh fruit juices.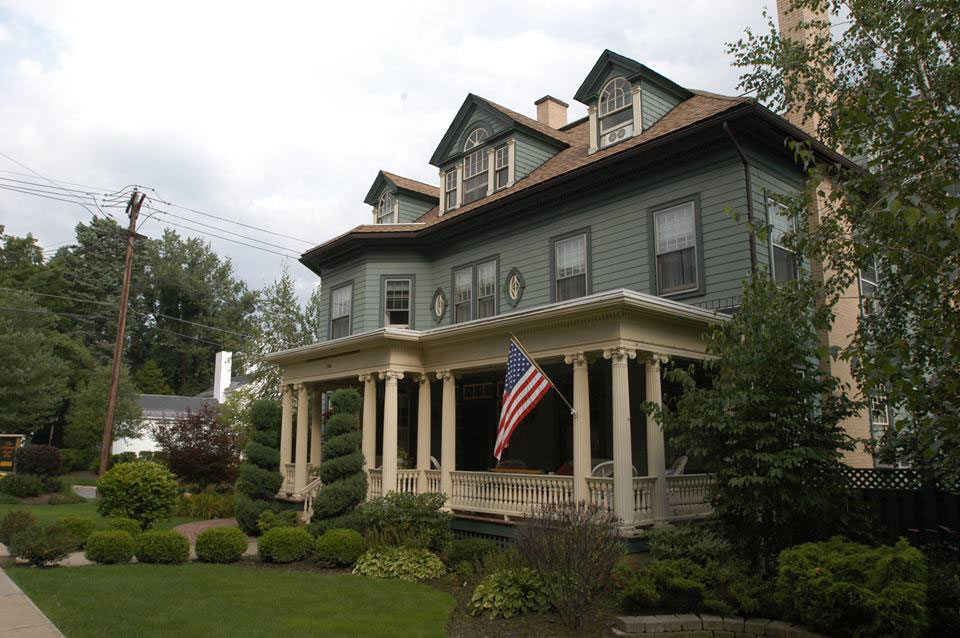 The Mountain View Lodge Located just across the way from Rimrock Overlook, find yourself surrounded by the scenic vistas of northern PA at the Mountain View Lodge vacation home. Escape the hustle and bustle of daily life and embrace the great outdoors with this remote stay that sleeps up to 13 guests. Only 10 minutes away from Kinzua Wolf Run Marina, walk or bike your way to the Allegheny Reservoir to spend a day on the water or embrace the changing of seasons on one of the two decks at the lodge.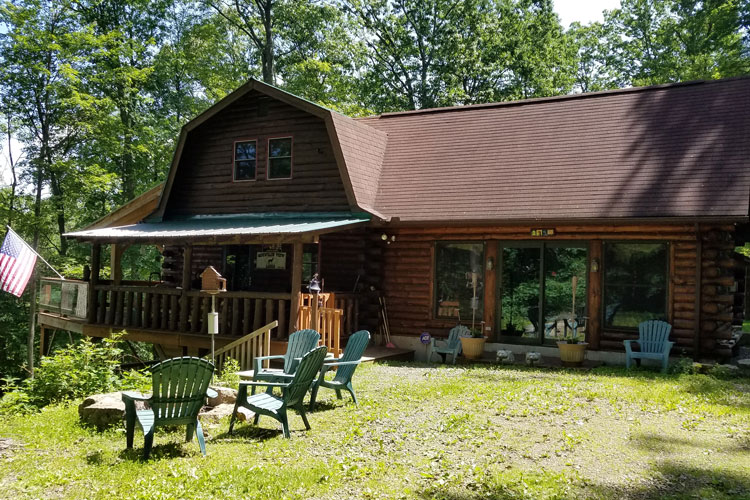 Willow Creek Cabin Rentals Book a cozy cabin for the ultimate fall in PA getaway through Willow Creek Cabin Rentals. Nature lovers will adore this option that provides easy access to year-round outdoor activities such as fishing, hiking, and sightseeing. Take the site's canoe out for a day on the water and then spend a brisk fall evening cozying up by the cabin's fire pit.
Looking for more trip inspiration throughout the Keystone State? Check out the visitPA website. Follow us on Facebook, X, Pinterest, and Instagram to stay up-to-date on even more great ideas and places to visit around our state. Don't forget to sign up for our monthly Happy Thoughts e-newsletter so you never miss an update!