Brave the snowfall and venture into chilly conditions, but not for too long! Pennsylvania has plenty of indoor attractions to keep you warm and toasty this season. Whether you're seeking thrills or relaxation, these top indoor attractions around the state are the perfect places for the Happy Traveler to chase away their winter blues. Take a break from the typical snow sports, dig out your bathing suit and leave the mundane behind as you pursue your happiness indoors at these cozy PA hotspots.
1. Turkey Hill® Experience - Dutch Country Roads
Columbia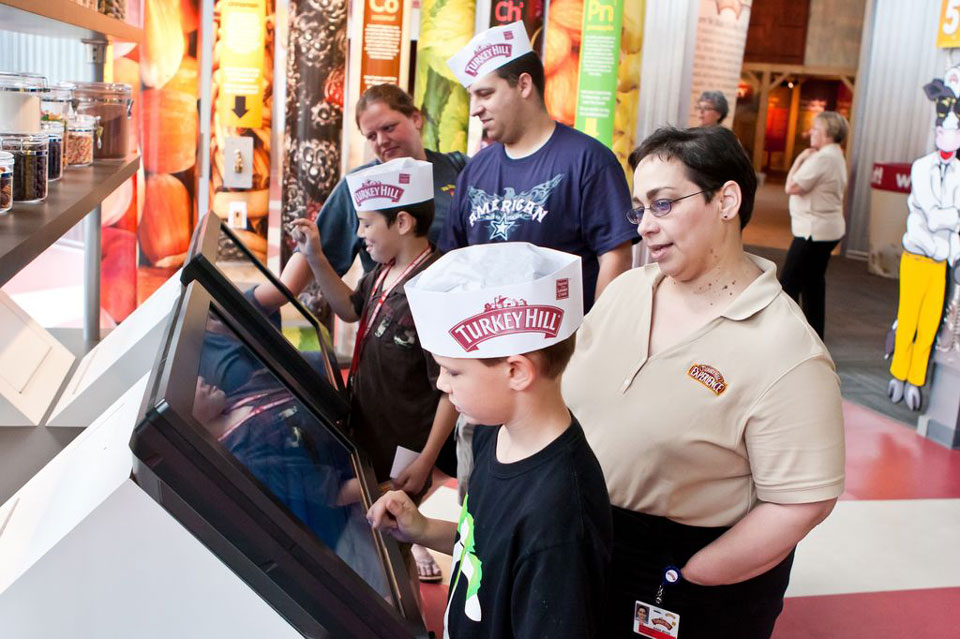 If you're an ice cream lover, then you'll have a blast at the Turkey Hill® Experience. With interactive learning exhibits and a chance to personalize virtual ice cream flavors, the Turkey Hill® Experience is a must-visit for anyone driving through Lancaster County. Enjoy indoor warmth for 90 minutes as you learn the history of Turkey Hill® Dairy and the creative development process for the brand's most popular products. You'll feel like a real employee as you milk mechanical cows, film a television commercial and concoct your own ice cream in the Turkey Hill® Taste Lab.
2. The State Museum - Dutch Country Roads
Harrisburg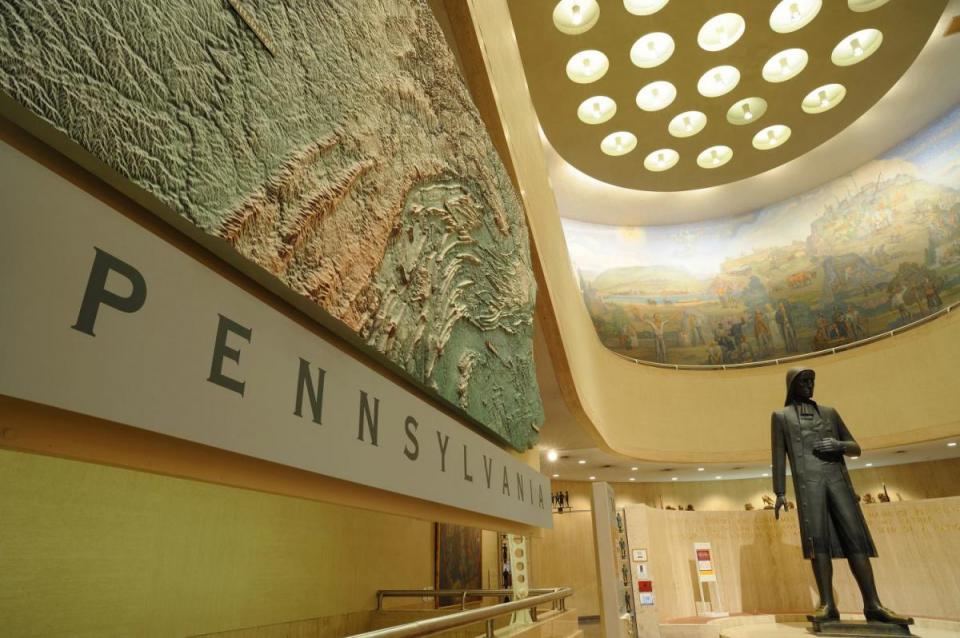 In 1905, The State Museum of Pennsylvania officially opened to the public, allowing visitors to learn the Keystone State's culture. Ranked the second-most visited museum in Pennsylvania, The State Museum annually welcomes more than 300,000 visitors in the state capital of Harrisburg. Winter break is the perfect season to test your history skills. Ditch the cold and discover all four floors of the Pennsylvania hub for unique artifacts and exhibits like a painting of the Battle of Gettysburg, a larger-than-life statue of William Penn and "Pennsylvania Icons" featuring features more than 350 collection items that show how Pennsylvania has uniquely influenced our nation's development.
3. Crayola Experience® - Lehigh Valley
Easton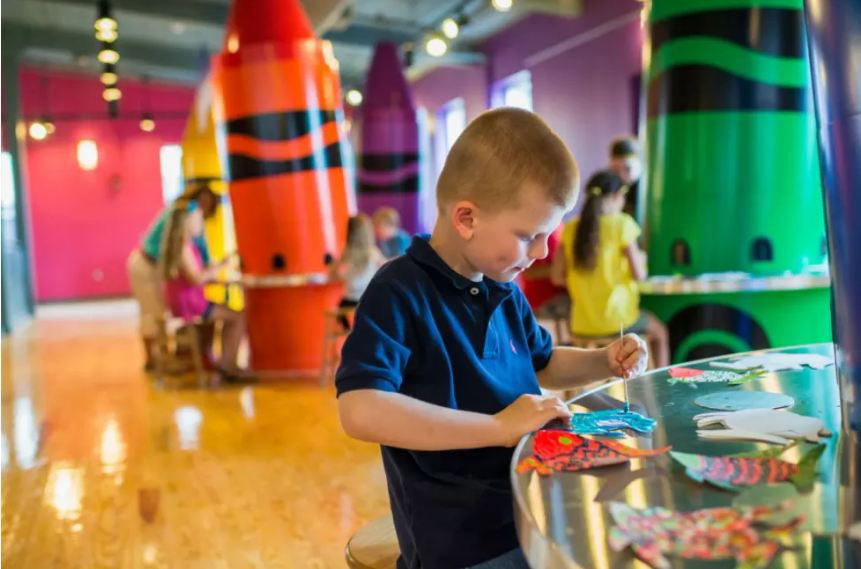 Call timeout on the snowball battles and spend your afternoon with the crafty experts at the Crayola® Factory. Larger than an NFL football field, the Crayola Experience® offers colorful adventures to spark your little one's imagination. You child can express their creativity at 4D color shows, indoor chalk walks and melted wax towers. With three hours of play time exploring four floors of interactive fun, you'll forget all about the winter winds rolling outside and get lost in the power of color and creativity.
4. Kalahari Indoor Water Park - Pocono Mountains
Pocono Manor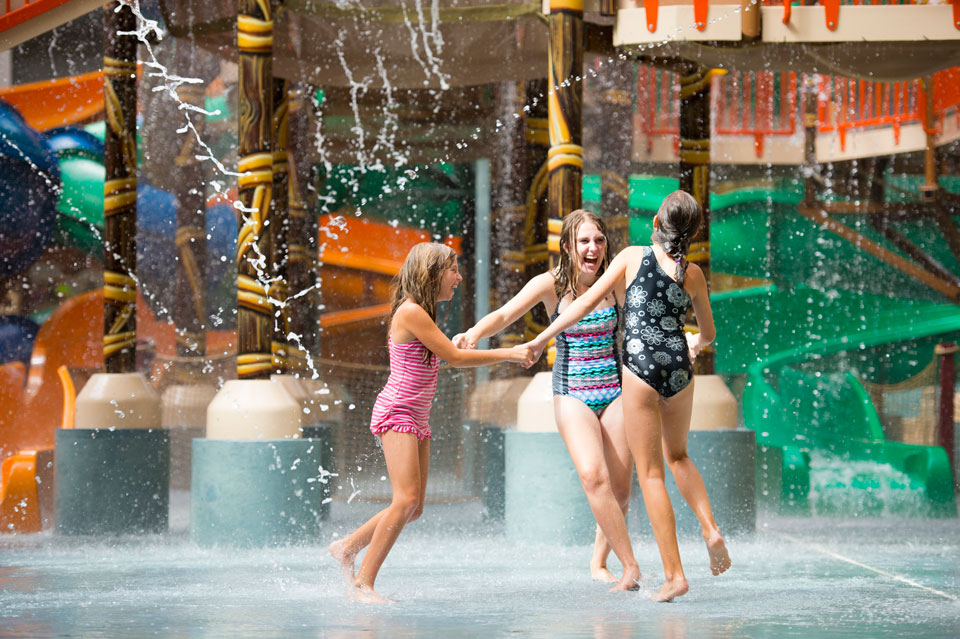 You'll forget about the sweater weather and feel the summer vibes when you visit the heated indoor water park at Kalahari Resorts. Located in the Pocono Mountains, the 220,000-square-foot water park features a retractable roof and is the perfect place for water lovers to enjoy all day adventures. Experience wet and wild fun by body boarding on five-foot, ocean-like waves on the FLOWRIDER®, zip up and down on the water coaster Anaconda and spiral down the 40-mph flume Zimbabwe Zipper. New attractions such as the thrilling, near-vertical drop of the Screaming Hyena and The Dungeons of Hout Bay Wave Pool are just a few additions that helped make Kalahari the largest indoor waterpark in America.
5. Aquatopia Indoor Water Park - Pocono Mountains
Tannersville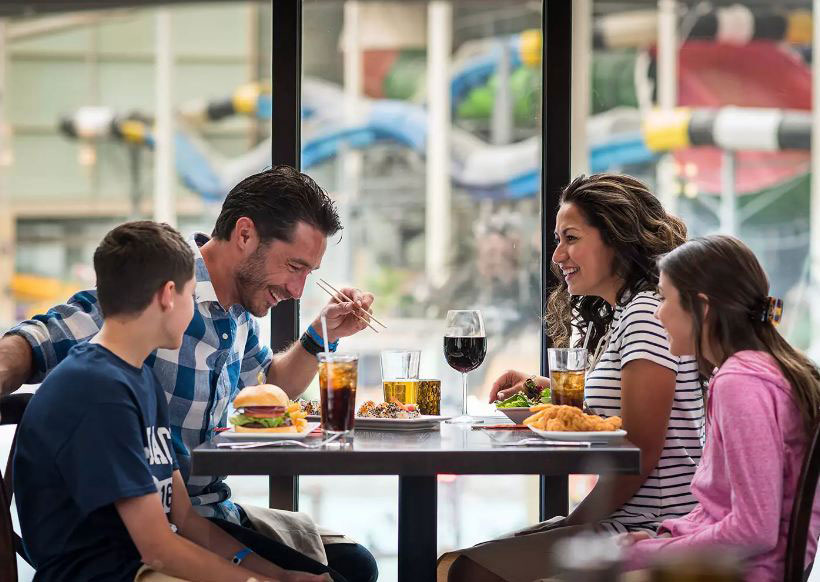 Bring the family for a weekend stay at Camelback Resort, and unleash endless water excitement and unlimited access to the epic rides at Aquatopia Indoor Water Park. This 84-degree, Caribbean-like atmosphere is the best escape from the cold. Aquatopia's natural lighting leaves visitors basking in warmth as they explore unstoppable thrills — from swirling in darkness on the Venus SlydeTrap, to playing with hundreds of aqua gadgets in Kartrite's Quest and riding on America's longest uphill water coaster, the Storm Chaser.
6. Omni Bedford Springs - The Alleghenies
Bedford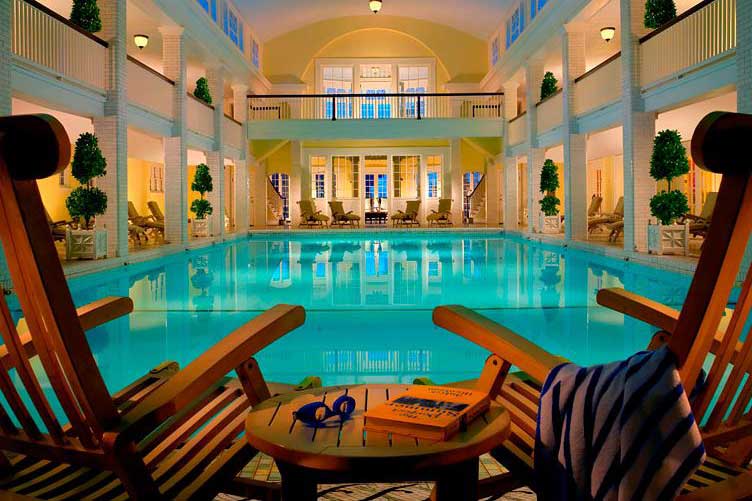 Balance the cold with pure relaxation at the 30,000-square-foot Springs Eternal Spa in the Omni Bedford Springs Resort. Drawing inspiration from local Native Americans, the Springs Eternal Spa created treatments utilizing the resort's eight mineral springs. Bedford Springs' signature mineral treatments offer a purifying experience unlike no other, as Springs Eternal Spa is one of the few spas in the country that infuses natural spring water in all of its treatments. From specialized amenities like a gentlemen's facial, mother-to-be massages, baths filled with indigenous products and reiki healing, it's no wonder why guests love to unwind at Omni Springs.
7. Andy Warhol Museum - Pittsburgh and its Countryside
Pittsburgh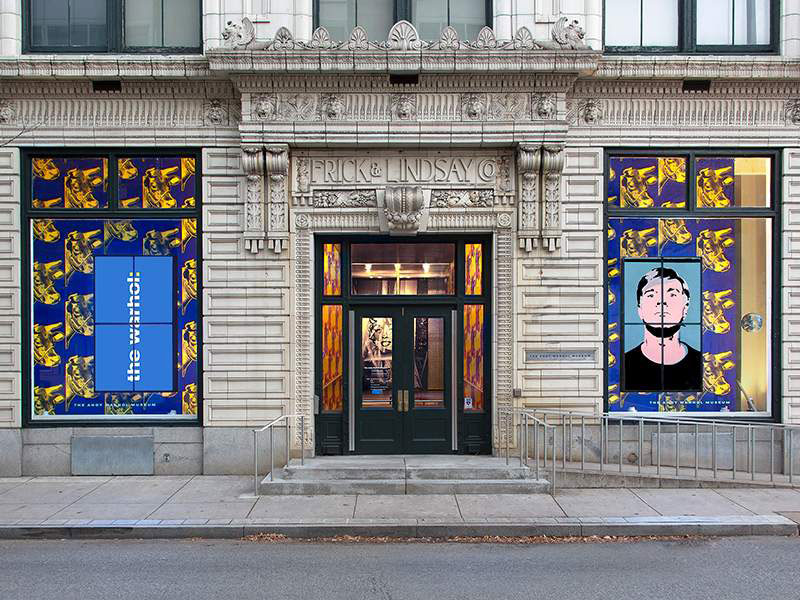 Visit the Andy Warhol Museum in Pittsburgh to explore legendary work of the pop art phenomenon Andy Warhol. As the famed illustrator of "Campbell's Soup Cans" and the "Gold Marilyn Monroe," Mr. Warhol is a creative genius who inspired artists across the nation. For an affordable escape from the brisk weather, you'll get a first-hand look at Warhol's art collection — including over 7,000 pieces proudly displayed in his hometown, Pittsburgh, Pa.
8. Frick Art & Historical Center - Pittsburgh and its Countryside
Pittsburgh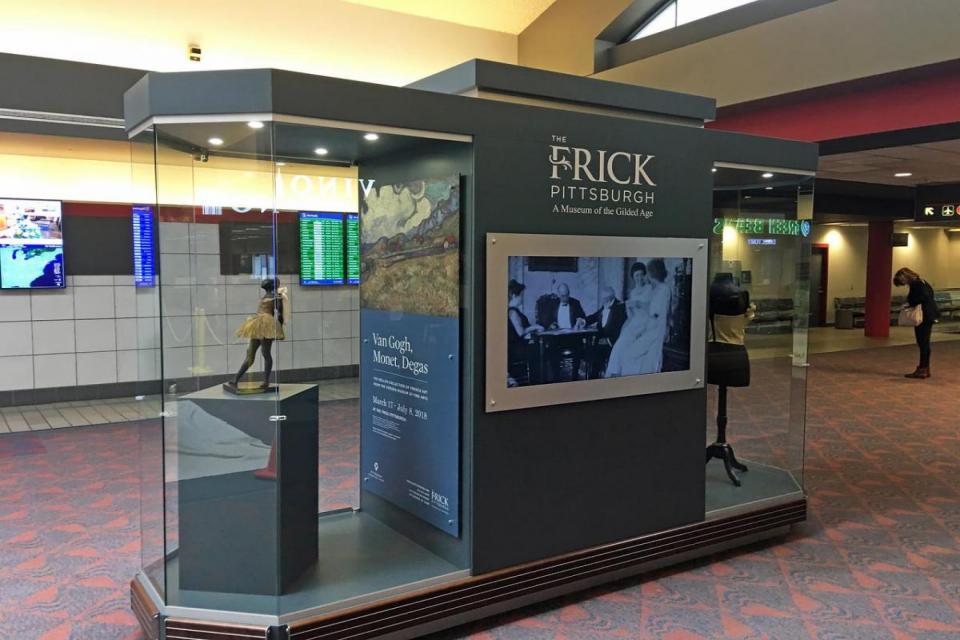 Famous industrialist Henry Clay Frick made his fortune and legacy in Pittsburgh. While he had an aptitude for business, Frick always had a fondness for the arts — an appreciation he would pass on to his daughter, Helen Clay Frick. Helen eventually inherited Henry's estate and the now renowned "Frick Collection" of works of art. To honor her family tradition and passion for art, Helen Clay Frick opened The Frick Art Museum to the public in 1970. Today, visitors can tour the Clayton estate including the family's original 22-room mansion, playhouse, and greenhouse, as well as the Italian Renaissance-style museum, featuring works from famous painters like Claude Monet and Peter Paul Rubens. Pay a visit to one of the best-preserved historic homes in the country and experience its interchanging exhibitions.
9. Nemacolin - Laurel Highlands
Farmington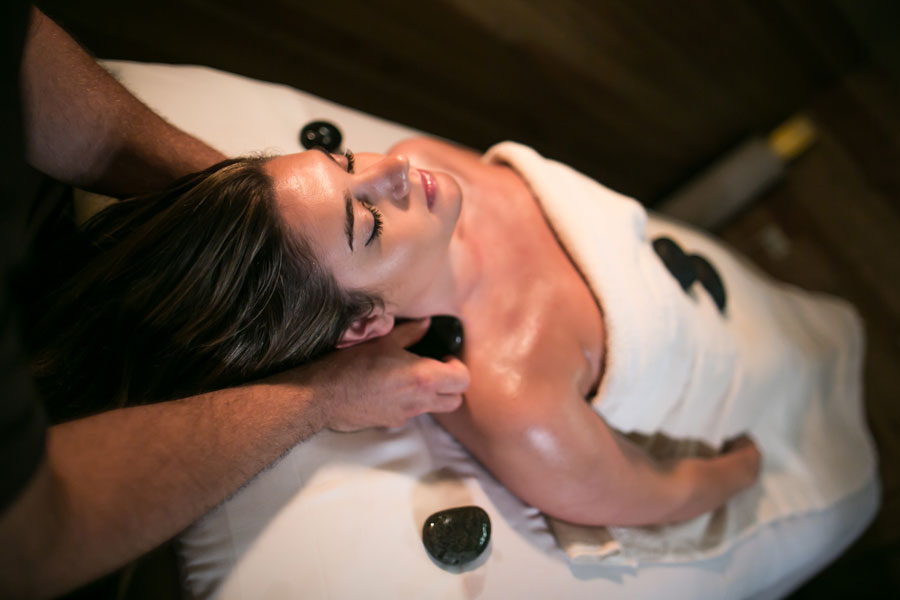 Reserve a winter vacation at the Nemacolin to pamper yourself and your little ones with calming sensations. As a family-friendly resort, Nemacolin focuses on the well-being of children ages 5 to 13 at The Grove Children's Spa with salon, massage, and facial services. Don't worry, adults — you can relax at the Nemacolin Spa and enjoy full-body pampering from the Mystic Touch package, or cleanse your spirit with the Dream Catcher massage. With access to the 2,400-square-foot fitness center, as well as steamy hot tubs and saunas, Nemacolin's cozy hospitality will warm your entire afternoon. For some added entertainment, you can explore the resort's $45-millon art collection in the 24-hour Nemacolin Gallery, and antique automobiles in the Nemacolin Auto Toy Store, both located inside the resort.
10. Philadelphia Museum of Art - Philadelphia and the Countryside
Philadelphia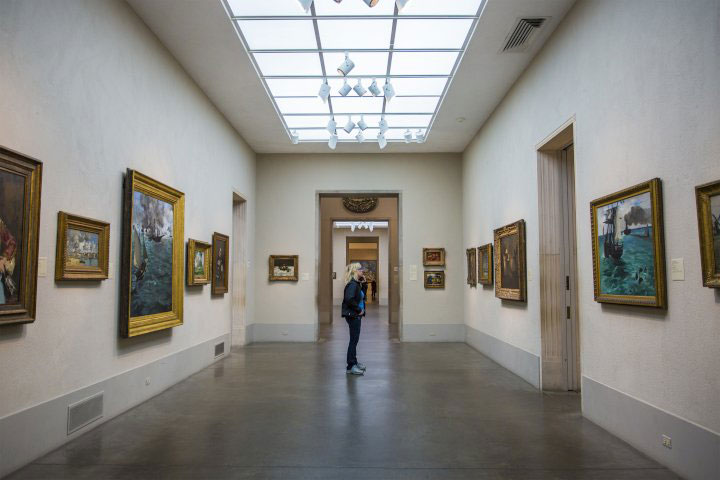 The Philadelphia Museum of Art has evolved from the Centennial Exhibition of 1876 to a world-renowned art collection in the City of Brotherly Love. Situated on nine acres above the Benjamin Franklin Parkway, the Philadelphia Museum of Art showcases numerous creative masterpieces including paintings, sculptures, and decorative art. The museum's current exhibitions include "Fabulous Fashion: From Dior's New Look to Now" which showcases the intricacies of fashion and design and also "Larry Fink: The Boxing Photographs" which reveals the intimacy of the boxing gym through seventy-five gelatin-silver prints. Visitors will love to walk around one of the country's largest museums for a history-themed afternoon fleeing the winter chill.
11. The Barnes Foundation - Philadelphia and the Countryside
Philadelphia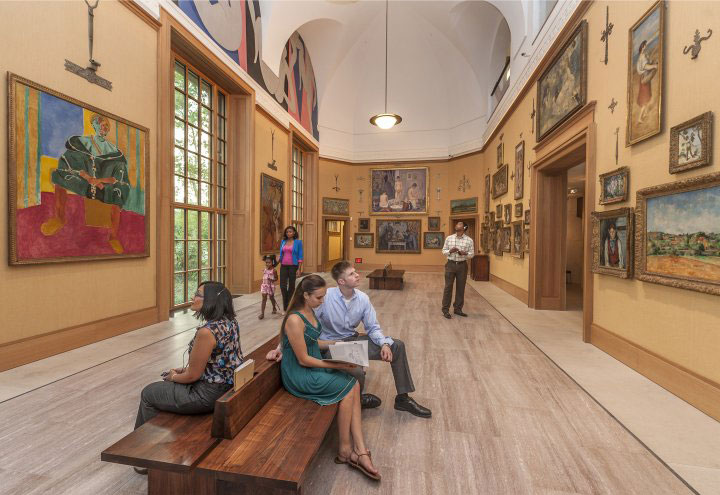 In 1922, popular impressionist Albert Barnes established The Barnes Foundation to express his appreciation for fine arts. Housing old master paintings, antiques from the Mediterranean area and more than 2,500 species of trees and woody plants, The Barnes Foundation has proudly welcomed more than a million visitors to see its masterful collection and arboretum. Guests can dive into the fine arts on a daily collection tour sure to highlight all of the foundation's masterpieces. The upcoming "Pat Steir: Silent Secret Waterfalls" exhibition is to take place mid-January through November and will feature 11 new paintings that connect with Steir's celebrated Waterfall series.
12. iFLY Indoor Skydiving - Philadelphia and the Countryside
King of Prussia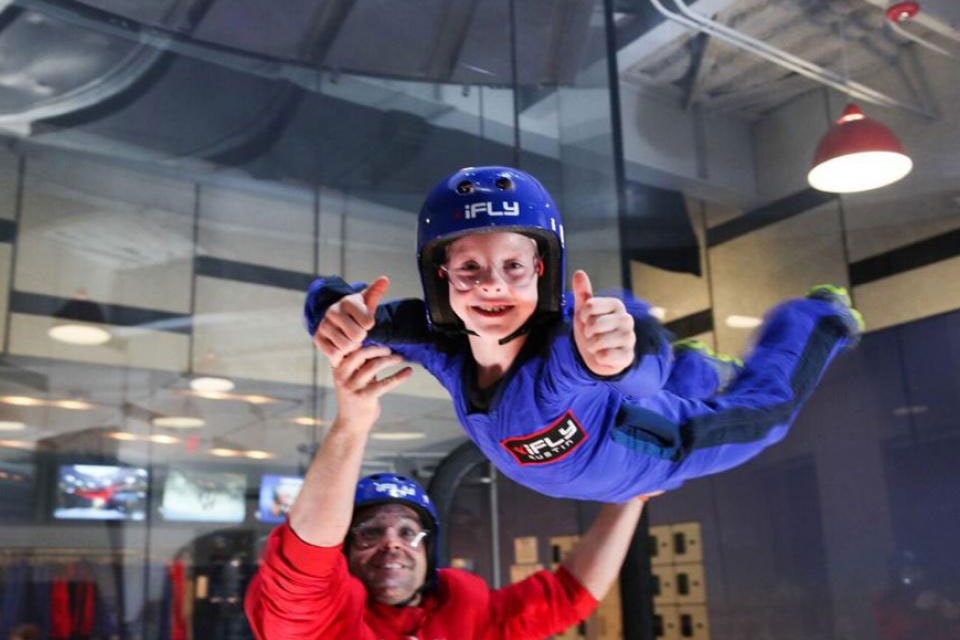 Winter is the perfect time for skydiving! Head to King of Prussia to learn about the new sport of bodyflight and advance your flying skills. Since 1999, iFLY has modernized the idea of flying with customized wall-to-wall cushioned flight chambers to create a realistic adventure for thrill seekers. Whether if you're a first-time flyer or an expert, all packages include the support of a certified flight instructor. Spread your wings and soar in the14-feet recirculating wind tunnel at iFLY for a unique getaway from outdoor chills.
13. Zippo/Case Museum - The Pennsylvania Wilds
Bradford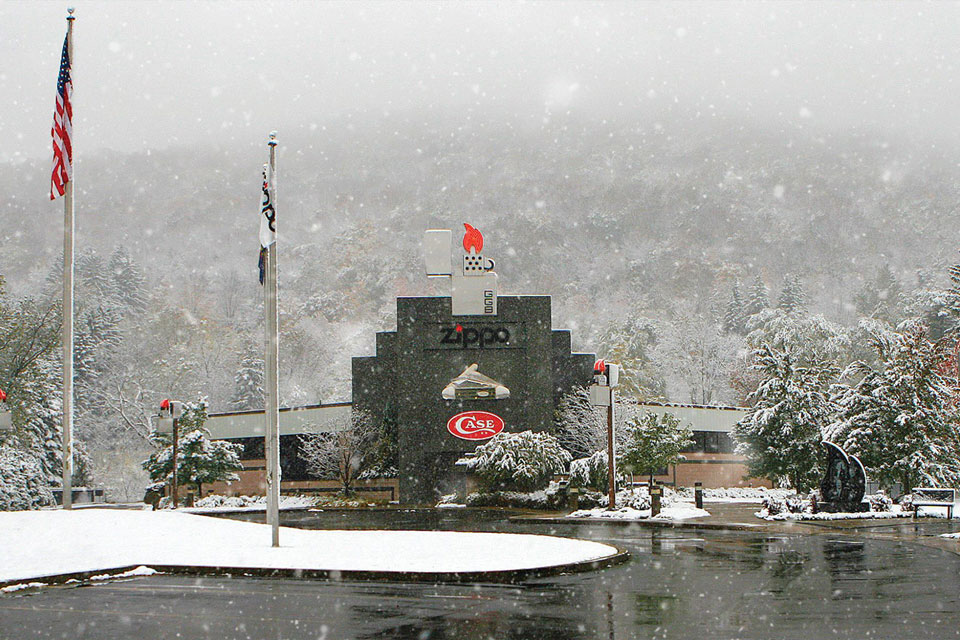 Visit the Zippo/Case Museum to learn how more than half a billion Zippo windproof lighters have found their way into our pockets and our hearts and why W. R. Case and Sons Cutlery Company handcrafted knives are the most collected in the world today. Shop the museum store where you will find hundreds of Zippo and Case products that include lighters, knives, outdoor camping products, fishing and hunting products, grills and accessories, clothing, and more.
14. Splash Lagoon's Indoor Water Park - Pennsylvania Great Lakes
Erie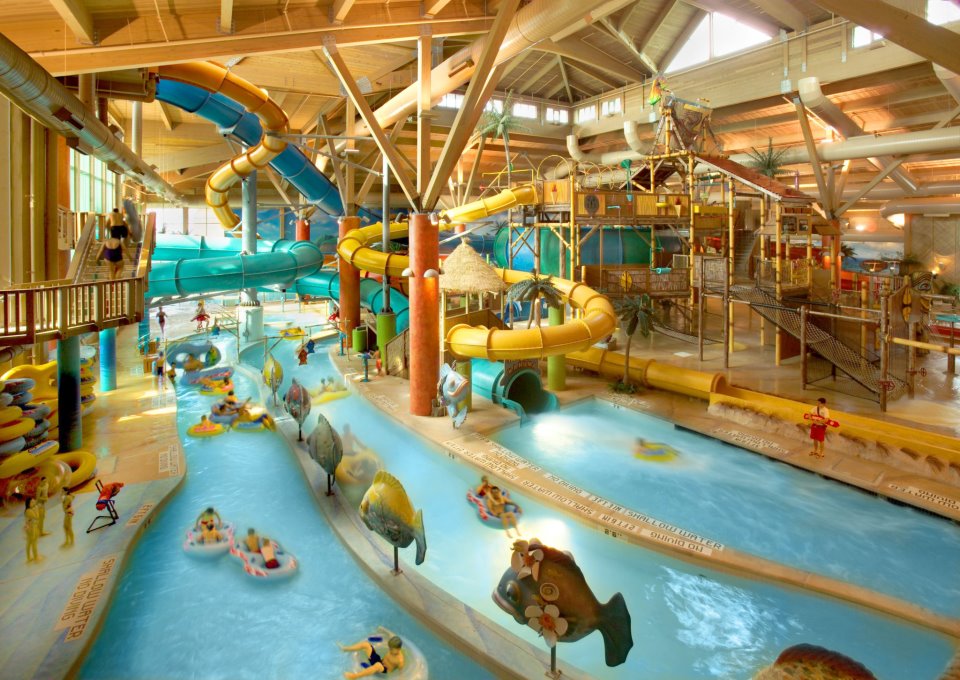 From twisting domes of water to speedy slides, lazy rivers, and a six-foot wave pool, Splash Lagoon's Indoor Water Park is a top destination on any water lover's bucket list. Encounter incomparable family fun at Splash Lagoon with a host of attractions like Tree Tops indoor ropes course, island arcades and dining options conveniently located next to the water rides. Don't stress because the winter weather closed the outdoor swimming pool. Splash Lagoon maintains its 84-degrees temperature year-round to keep you splashing inside and out of the cold.
For more winter ideas in Pennsylvania, check out the Crafty and Cozy article. Follow us on Facebook, Twitter, Pinterest, and Instagram to stay up-to-date on even more great ideas and places to visit around our state.