Hoping to avoid the crowds while still getting out and exploring the great outdoors? It may be easier than you think! Pennsylvania boasts 124 free state parks, that's more than 300,000 acres calling your name. Hike, birdwatch, picnic, fish, camp, boat, or more at these lesser-known state parks that offer endless adventures.
1. Trough Creek State Park
James Creek
Enjoy challenging hikes and spectacular scenery at the 541-acre Trough Creek State Park. The park features 12 miles of adrenaline-pumping trails – many following steep and narrow rock ledges with vertical cliffs and passing through boulder fields and narrow ravines. Balanced Rock Trail is a visitor-favorite, passing over Great Trough Creek via a suspension bridge to the stunningly beautiful Rainbow Falls before ending at the geologic wonder, Balanced Rock.
2. Lehigh Gorge State Park
White Haven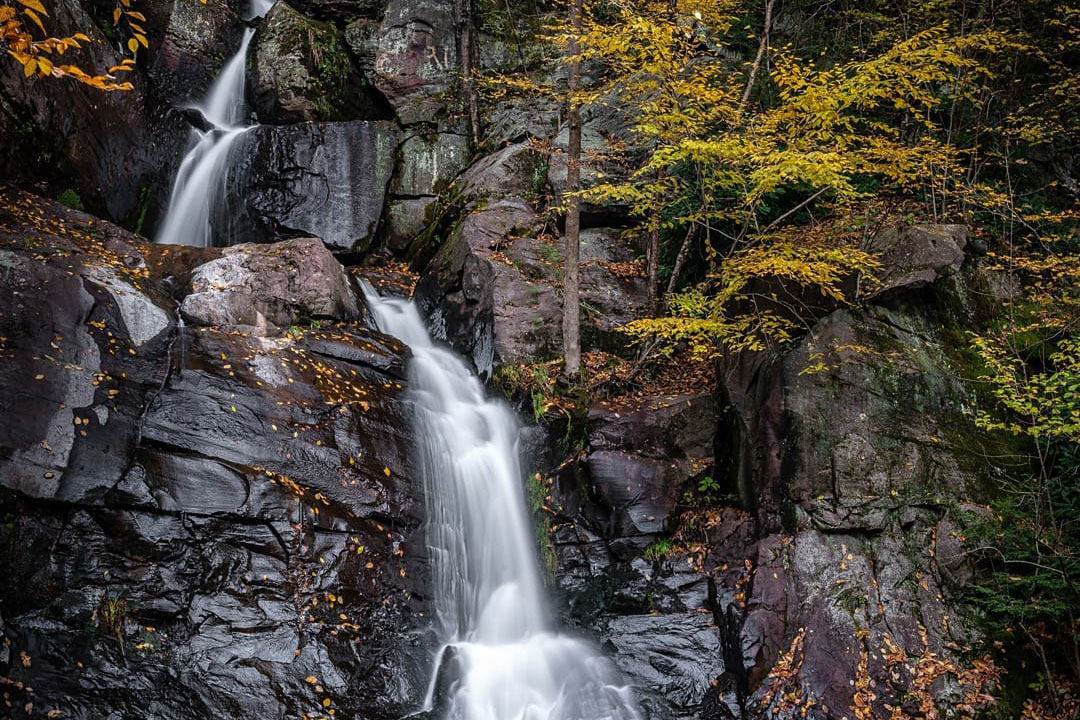 Characterized by its steep walls, thick vegetation, waterfalls, and rock outcroppings, the 6,107-acre Lehigh Gorge State Park is a great destination for an off-the-beaten-path adventure. Nature lovers can enjoy 33 miles of trail along the Lehigh River including several stunning waterfalls. With its class II to III whitewater rapids, the park's whitewater boating offers thrills galore. Or for a blast from the past, stand inside the remains of Lock 22 of the old Lehigh Canal.
3. Salt Springs State Park
Montrose
The 405-acre Salt Springs State Park is small but mighty with its stands of towering, more than 300-year-old hemlocks. The park features nearly 15 miles of hiking trails for all skill levels, with the 0.2-mile Overlook Trail specifically designed for accessibility. Visit the old Wheaton House with its displays of 19-century rural life and regional wildlife. Your park adventures aren't complete without pounding a penny into Penny Rock for good luck!