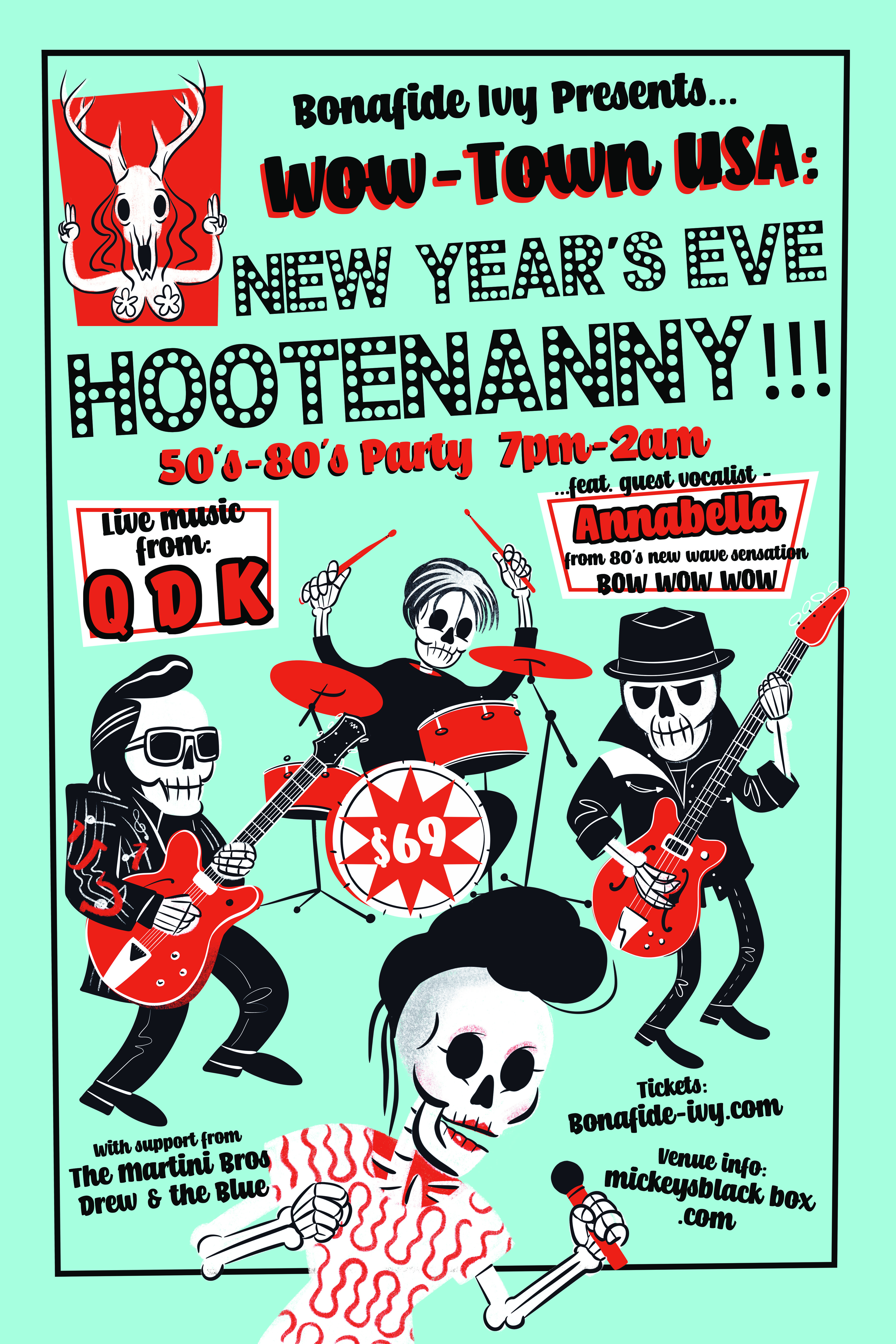 Wow-Town, USA: New Years Eve Hootenanny!
Mickeys Black Box
Lititz, Pennsylvania 17543
(717) 626-0338
Region: Dutch Country Roads
Hours of operation: 7
Admission fee: $69

Rockabilly * Garage * Do-Wop * Psych * Glam * Soul * Blues * New Wave ​ With LIVE MUSIC from: ​ Q Jones - Guitar (Gretsch Guitars, Rockabilly Hall of Fame) D Uosikkinen - Drums (The Hooters, Philadelphia) K Aaronson - Bass (Currently w/ The Yardbirds, Ex-Billy Idol/Hall & Oats/Bob Dylan) ​ ..featuring extra special guest artist Annabella of 80's new wave sensation BOW WOW WOW! ​ With support from: The Martini Bros. (Rockabilly beats with a scuzzy Blues heat) Drew & The Blue (Turbo charged Rock and/or Roll riot on a surfboard) ​ ..and special guest Tommy of The Kilmaine Saints on Percussion! ​ DJ's spinning 50's - 80's beats until 2 AM! ​ Charlie's cantina slingin' TACOS ALL NIGHT!