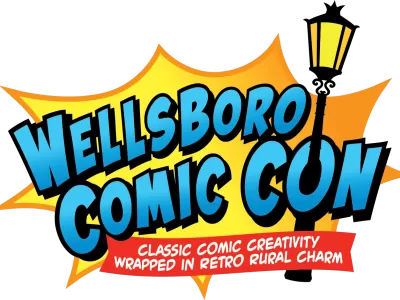 Wellsboro Comic Con
Wellsboro, Pennsylvania 16901
Region: Pennsylvania Wilds
Hours of operation: 10am-6pm
Admission fee: FREE!

The Wellsboro Comic Con celebrates art and imagination while highlighting the beautiful town of Wellsboro, PA! The Comic Con includes over 100 artists and vendors, a cosplay contest, vendor scavenger hunt, panels and presentations from industry professionals, family and kids' activities, and much more! The 2024 Wellsboro Comic Con will be held on Saturday, August 10th, from 10am-6pm. ​The 2024 Convention is now FREE throughout all venues, which include The Deane Center for the Performing Arts, The Warehouse Theatre, The Deane Center Lawn, and Central Ave from Main St. to Water St! We also offer VIP tickets for a premiere experience.