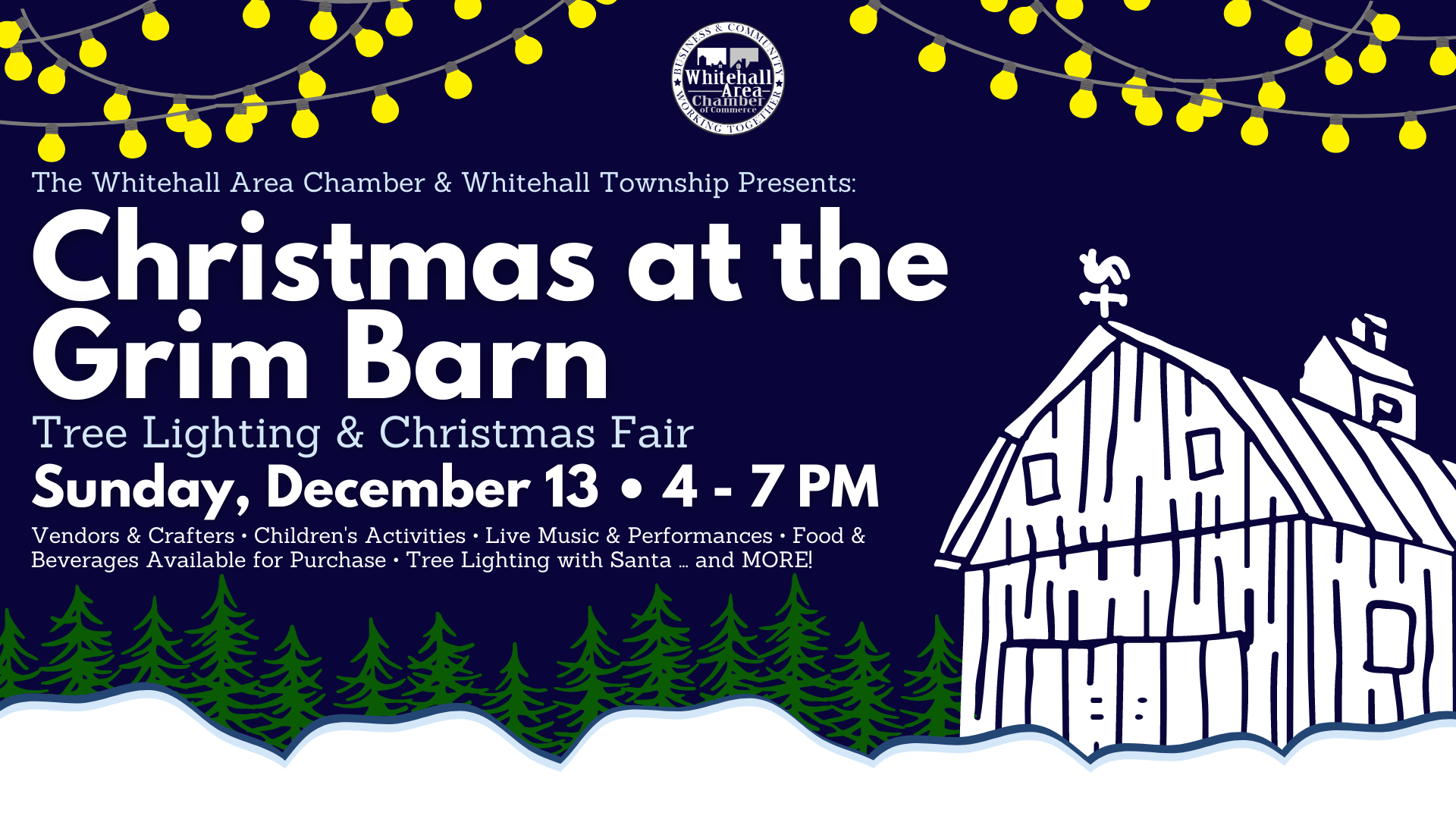 Tree Lighting and Christmas Fair
Repeats: None
Grim Barn, Whitehall Township
1111 Lehnert Road
Whitehall, Pennsylvania 18052
Region: Lehigh Valley
Hours of operation: 3 p.m. to 7 p.m.

Celebrate the holiday season with LCHS at the Whitehall Area Chamber first-ever "Christmas at the Grim Barn" on December 13, 2020! There will be a Christmas Market & festival, including live music, food, and beverages for purchase and take-and-go crafts for kids. The night will end with a lovely Whitehall Township Tree Lighting Ceremony. LCHS dogs will be there along with Santa!