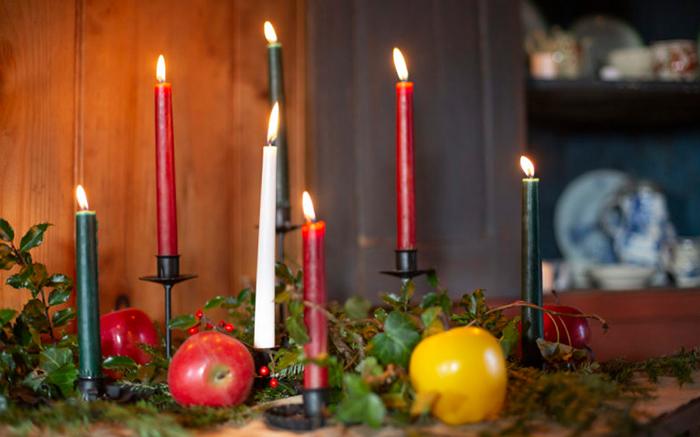 Three Centuries of Christmas in America
Repeats: Every Weekend
Historic Hanna's Town
809 Forbes Trail Road
Greensburg, Pennsylvania 15601
Region: Laurel Highlands
Hours of operation: 10:30 a.m.-2:30 p.m., Saturdays, Dec. 4 and 11, 2021
Admission fee: $10 for Westmoreland Historical Society members, $12 for nonmembers.

Discover how American Christmas traditions changed over three centuries on this special holiday tour of Historic Hanna's Town. Costumed guides lead you through buildings from the 18th, 19th and 20th centuries adorned in period-correct decorations and share stories of Christmases past. When people came to America, they brought the traditions from their homeland with them. Over time, various customs were borrowed or melded with the practices of others, and by the latter part of the 19th century, an American tradition of Christmas began to emerge that united various cultural customs. Learn about the origins of the Christmas tree, the tradition of mailing cards, the evolution of Santa Claus, and so much more while enjoying the historical ambiance of Hanna's Town and sampling holiday treats. Space is limited and advanced registration required. Please call 724-836-1800 x210 to reserve your spot. The Westmoreland History Shop will be open during these programs. Browse a variety of quality gifts including books for adults and children, vintage toys and games, stocking stuffers, ornaments, candles, cards and stationery, dishware, teas, baking mixes, jams, and home décor.