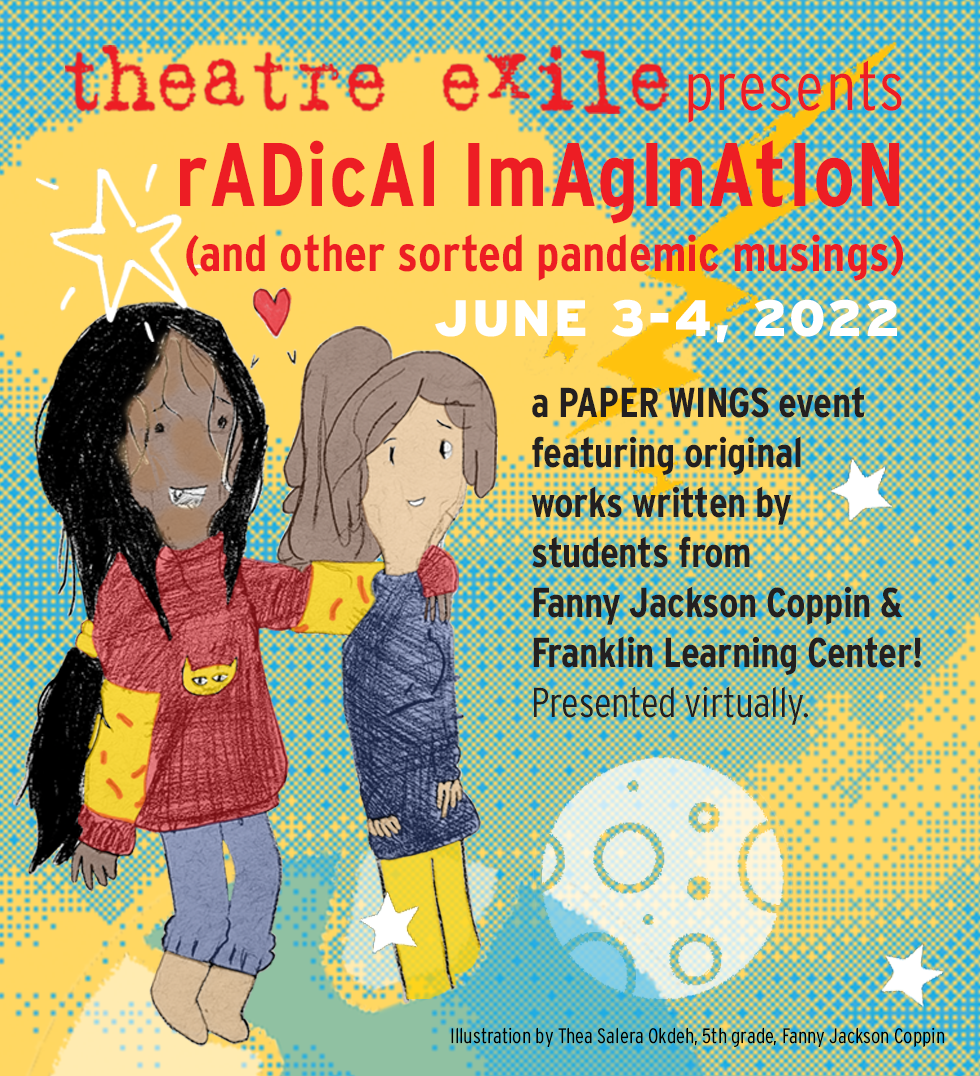 Theatre Exile presents 'rADicAl ImAgInAtIoN (and other sorted pandemic musings)'
Repeats: Every Day
This is a virtual event
Virtual
215-218-4022
Hours of operation: 7pm; 2pm
Admission fee: Registration is required. Donation suggested.

Theatre Exile presents rADicAl ImAgInAtIoN (and other sorted pandemic musings); a Paper Wings event featuring original works written by students from Fanny Jackson Coppin and Franklin Learning Center! For this event, 30 students wrote original works using World Building prompts created by our Education Director, Mx. TS Hawkins. Through imaginative and thematic activities, group assignments, and peer review, the students had an opportunity to gain real-world experiences and learn how to collaborate in a writer's room.