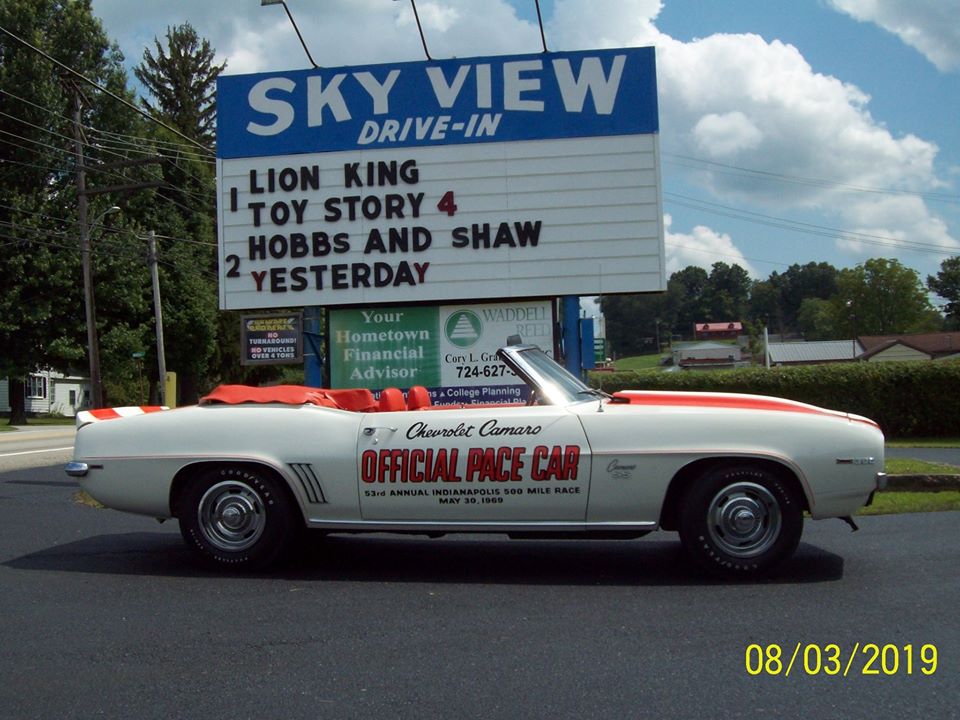 Skyview Drive-In 2020 Car Show
Repeats: None
Skyview Drive-In
595 South Eighty Eight Road
Carmichaels, Pennsylvania 15320
(724) 966-2364
Region: Pittsburgh & Its Countryside
Hours of operation: 10:00 a.m. to 3:30 p.m.

This is the Skyview Drive-In's annual car show. Cars, trucks and motorcycles welcome. Live music from WANB's Doug Wilson, The Greaser. 50/50 raffle and Silent Auction benefits the Humane Society of Greene County.