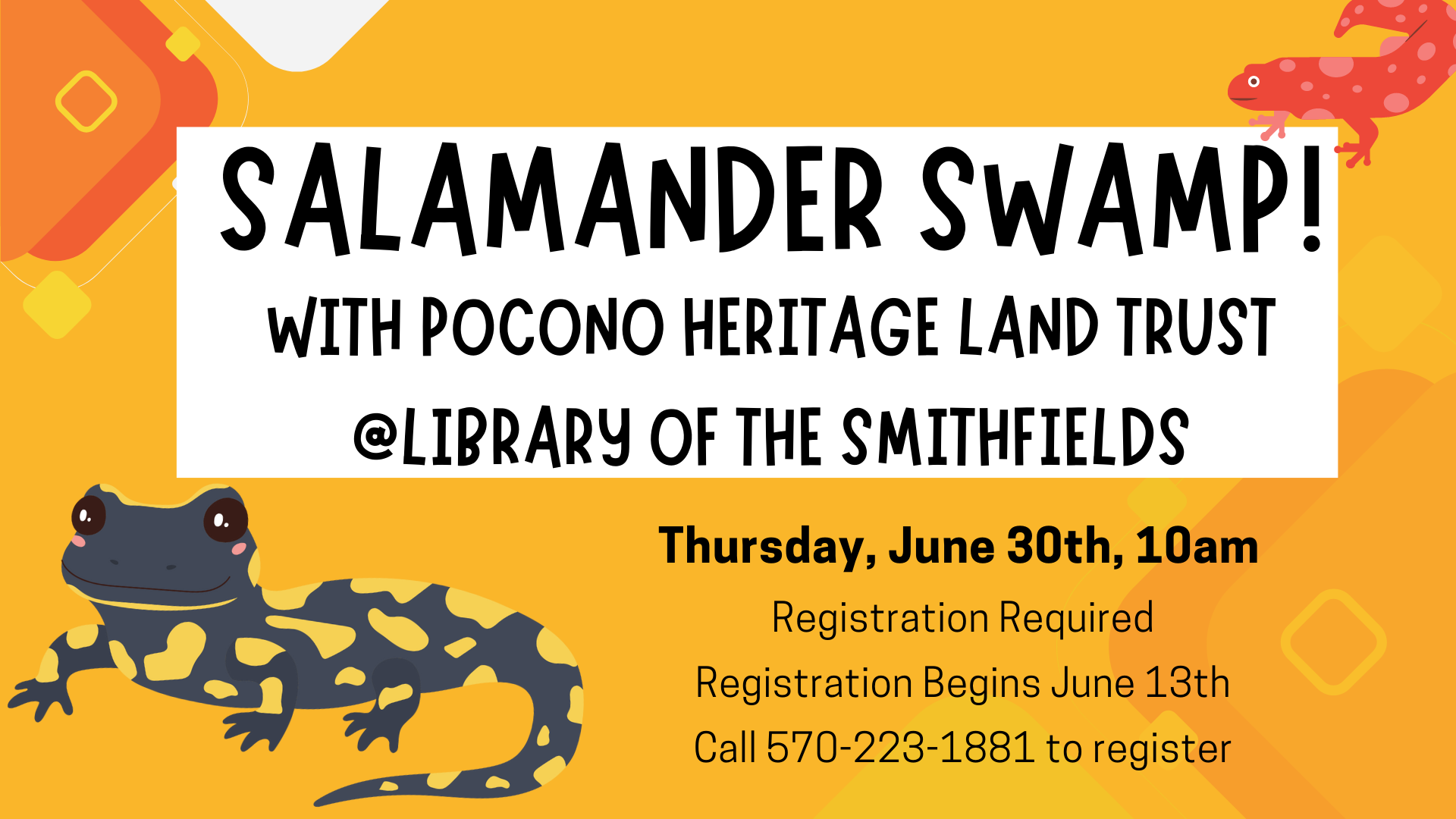 "Salamander Swamp!"
Repeats: None
Library of the Smithfields
5200 Milford Road
East Stroudsburg, Pennsylvania 18302
570-223-1881
Region: Pocono Mountains
Hours of operation: 10am
Admission fee: Free

We live in a salamander capital of the world- since salamanders enjoy clear, clean ponds, wet habitat edges, and the forest. Join us to learn more about these exciting neighbors. We will explore the library's backyard to find as many salamanders as we can. Family friendly. Dress to get dirty. Free, but registration required. Registration starts June 13th. Call 570-223-1881 to register.