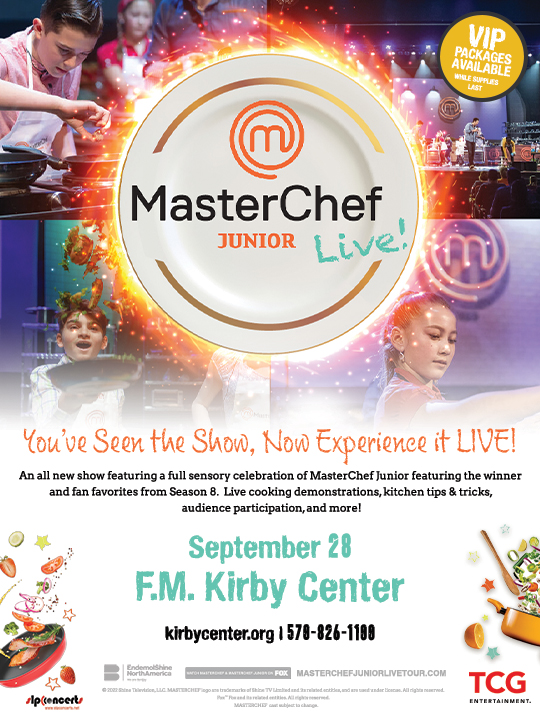 MasterChef Junior Live!
Repeats: None
F.M. Kirby Center
71 Public Square
Wilkes-Barre, Pennsylvania 18701
570-826-1100
Region: Upstate PA
Hours of operation: 7:00PM
Admission fee: $29.50, $39.50, $49.50, $59.50, plus fees

Something tasty is heading to your hometown! America's favorite cooking show is coming to the F.M. Kirby Center on September 28 with MasterChef Junior Live! This high-energy, interactive stage production brings the culinary hit TV show MasterChef Junior directly to fans and foodies alike...LIVE on stage! Watch Season 8's winner, finalist and fan favorites as they take to the stage in head-to-head cooking demonstrations and fun (sometimes messy!) challenges with an overall immersive audience experience fun for all ages. Celebrate all things MasterChef with a VIP Experience! Limited packages are available that include a pre-show meet and greet, signed merchandise, photo opportunities, and more. It's a recipe for a guaranteed good time! Bring the whole family to see MasterChef Junior Live! Get your tickets today! *Cast subject to change.