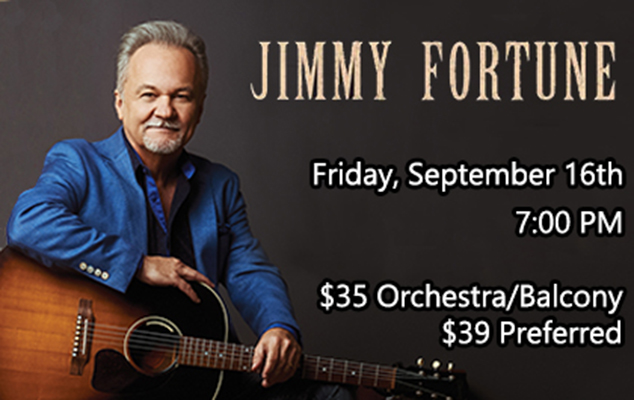 Jimmy Fortune
Repeats: None
Eichelberger Performing Arts Center
195 Stock Street
Hanover, Pennsylvania 17331
717-637-7086
Region: Dutch Country Roads
Hours of operation: 7:00 PM - 9:00 PM
Admission fee: Tickets: $35 Orchestra/Balcony, $39 Preferred.

Jimmy Fortune toured, sang and performed with the legendary Statler Brothers for 21 years. After The Statler Brothers retired in October 2002, Jimmy seized the opportunity to launch a solo career to share new music with his fans. His latest project "God and Country" won a Dove Award in 2020 for Country/Gospel/Roots Album of the year. Jimmy and The Statler Brothers were inducted into the GMA (Gospel Music Association) Hall of Fame in October 2007, and inducted into the CMA (Country Music Association) Hall of Fame in June 2008.