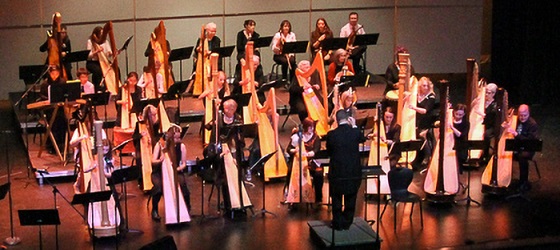 Harp-Felt Christmas
Repeats: None
Grace Milliman Pollock Center for the Performing Arts
PO Box 700
Camp Hill, Pennsylvania 17001
(717) 580-0956
Region: Dutch Country Roads
Hours of operation: 3:00 to 5:00
Admission fee: $27 adult, $22 senior. Early bird discount ($5) by December 4.

Harp-Felt Christmas 2022 "A Christmas Reunion" Make your holiday extra merry and bright! Harrisburg Harp Orchestra's most popular concert features dozens of beautiful harps playing uniquely beautiful arrangements, with special guest vocalists! It's the best Christmas music ever!