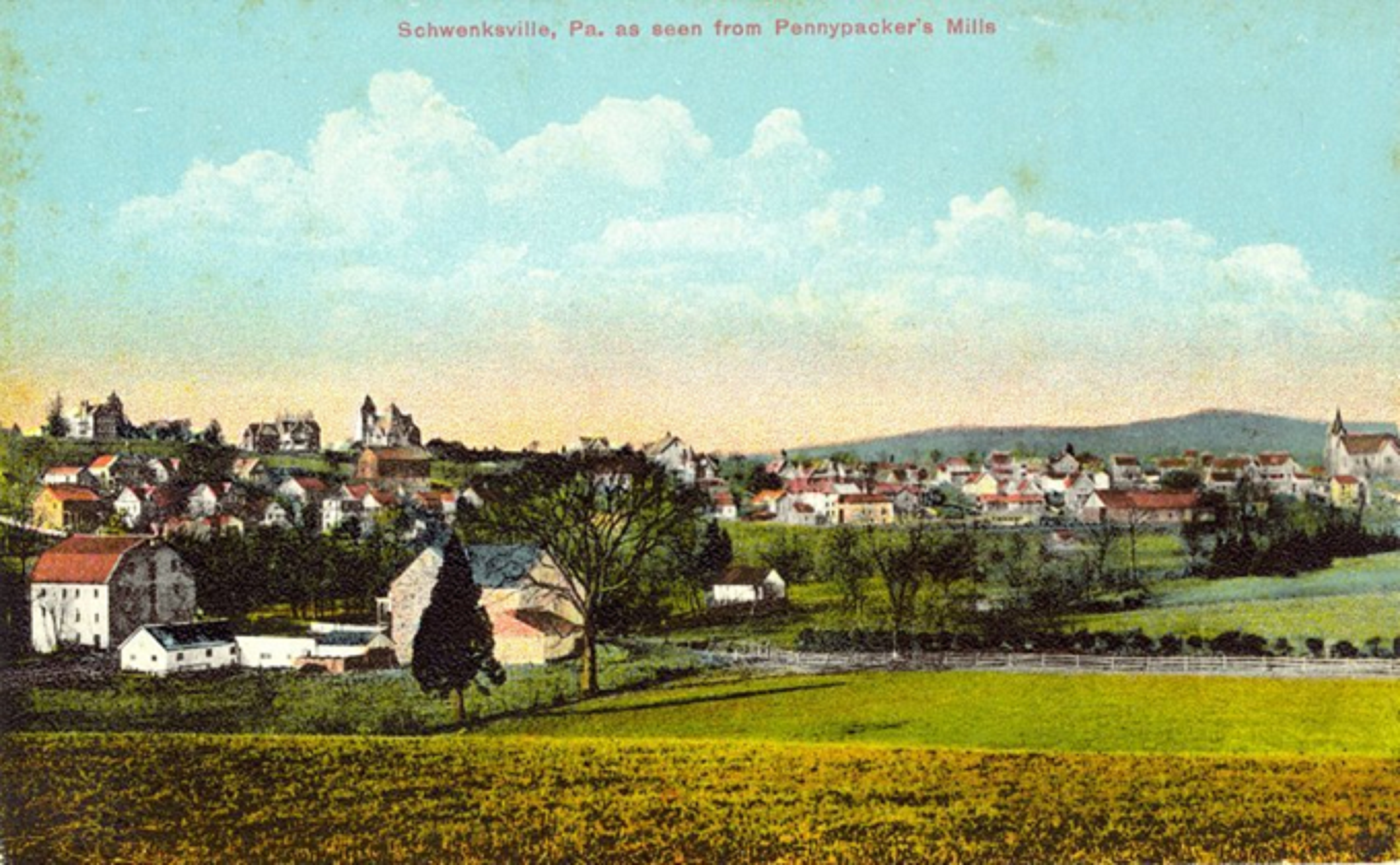 Greetings from Schwenksville!
Repeats: Every Weekend
Pennypacker Mills
5 Haldeman Road
Schwenksville, Pennsylvania 19473
610-287-9349
Region: Philadelphia & The Countryside
Hours of operation: Tuesdays thru Saturdays: 10 am to 4 pm. Sundays: 1 to 4 pm. Closed on Mondays and County holidays.
Admission fee: Free, suggested donation $2/person

The Greetings from Schwenksville exhibit at Pennypacker Mills features images from the collection of Pennypacker Mills, showing Schwenksville and the surrounding area at the turn-of-the-twentieth century. Some of these images were featured on postcards, stereographs and even plates. Samuel W. Pennypacker purchased the ancestral home at Pennypacker Mills in 1900 and lived there until his death in 1916. This was the heyday of the Perkiomen Railroad which boasted at one time four trips a day to bring both people and freight to the area. One of the major attractions was the Perkiomen Creek. This exhibit is included on all guided tours. Call 610-287-9349 or email [email protected] to book a tour in advance. All tours must be confirmed by a staff member. Please wear a mask and social distance. Tours take 1 hour. The exhibit is located in the two second floor galleries. For those unable to make it to the site or those who are interested in knowing more, our website contains an exhibit page which has a slide show component.