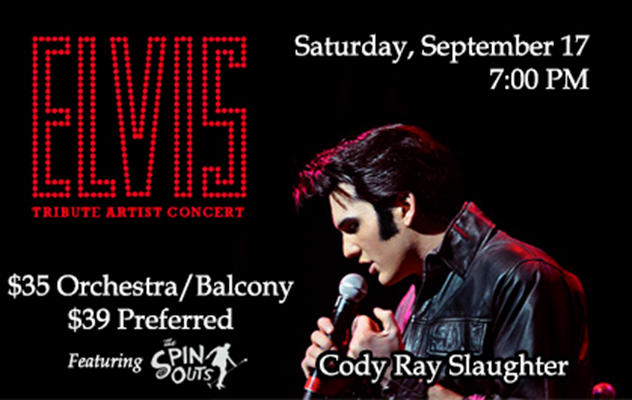 Elvis Tribute
Repeats: None
Eichelberger Performing Arts Center
195 Stock Street
Hanover, Pennsylvania 17331
717-637-7086
Region: Dutch Country Roads
Hours of operation: 7:00 PM - 9:00 PM
Admission fee: Tickets: $35 Orchestra/Balcony, $39 Preferred.

Come celebrate the music of Elvis Presley, the greatest entertainer of all time, featuring The Spin Outs band. Cody Ray Slaughter captures the essence of the King of Rock and Roll. He starred as Elvis in the traveling production of the Tony Award Winning musical "The Million Dollar Quartet", and earned the title of Graceland's Ultimate Tribute Artist.