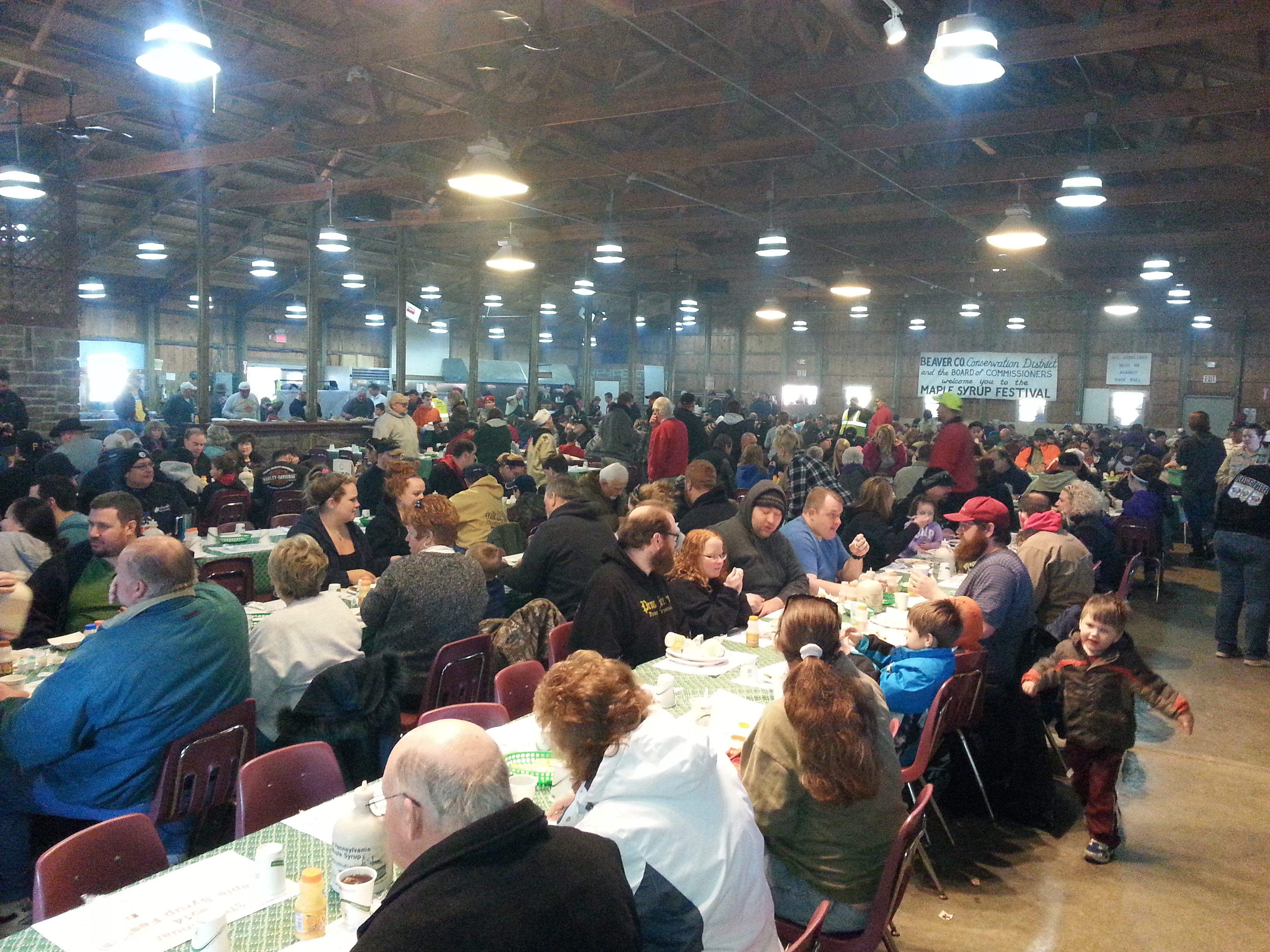 Brady's Run Maple Syrup Festival
Repeats: Every Day
Brady's Run Park
121 Bradys Run Rd
Beaver Falls, Pennsylvania 15010
(724) 770-2060
Region: Pittsburgh & Its Countryside
Hours of operation: 8am 5pm
Admission fee: None. Small fee for all you can eat pancakes.

Enjoy fresh maple syrup from the hills of south western Pennsylvania. Brady's Run Park is nestled in a valley in Beaver County, that offers equestrian trails, bike trails, hiking trails, a 50 acre stream fed trout lake, a wellness outdoor walking paved 1 mile loop trail, and an indoor ice arena that hosts several Beaver County high school hockey teams and family activities. The yearly Maple Syrup Festival has many vendors set up for the weekend, numerous bands, Civil and Revolutionary War reenactment, and, oh yes, the pancakes and maple syrup which are available for purchase. Free entrance, parking is free, shuttle busses run all day.