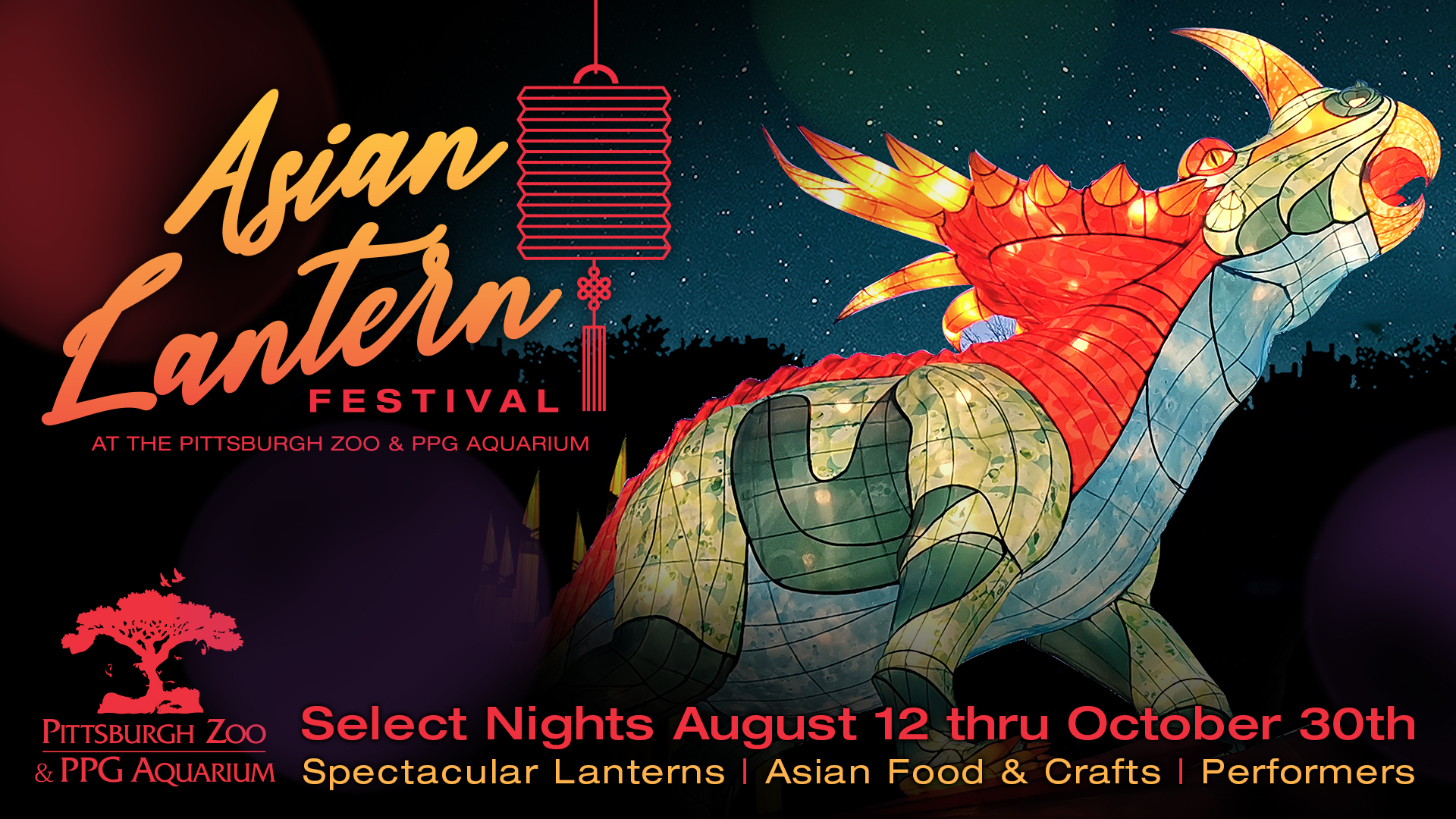 Asian Lantern Festival
Repeats: Every Weekend
Pittsburgh Zoo & PPG Aquarium
Pittsburgh, Pennsylvania 15206
(412) 665-3640
Region: Pittsburgh & Its Countryside
Hours of operation: 6:30 p.m. - 10:30 p.m. Gates close at 9:30 p.m.
Admission fee: Tickets vary depending day and membership status.

August 12th through October 30th. Thursdays through Sundays. They're back and bigger than ever! The Asian Lantern Festival returns this fall with an all-new display, featuring guest favorites from days past: dinosaurs! Explore the Zoo at night among giant luminous handcrafted sculptures, including extinct and endangered animals. Learn about Asian history, culture, and enjoy themed food and entertainment. If you were one of the thousands of guests who marveled at the show last year, 2022 will feature a completely new, not-to-be-missed display of lanterns.