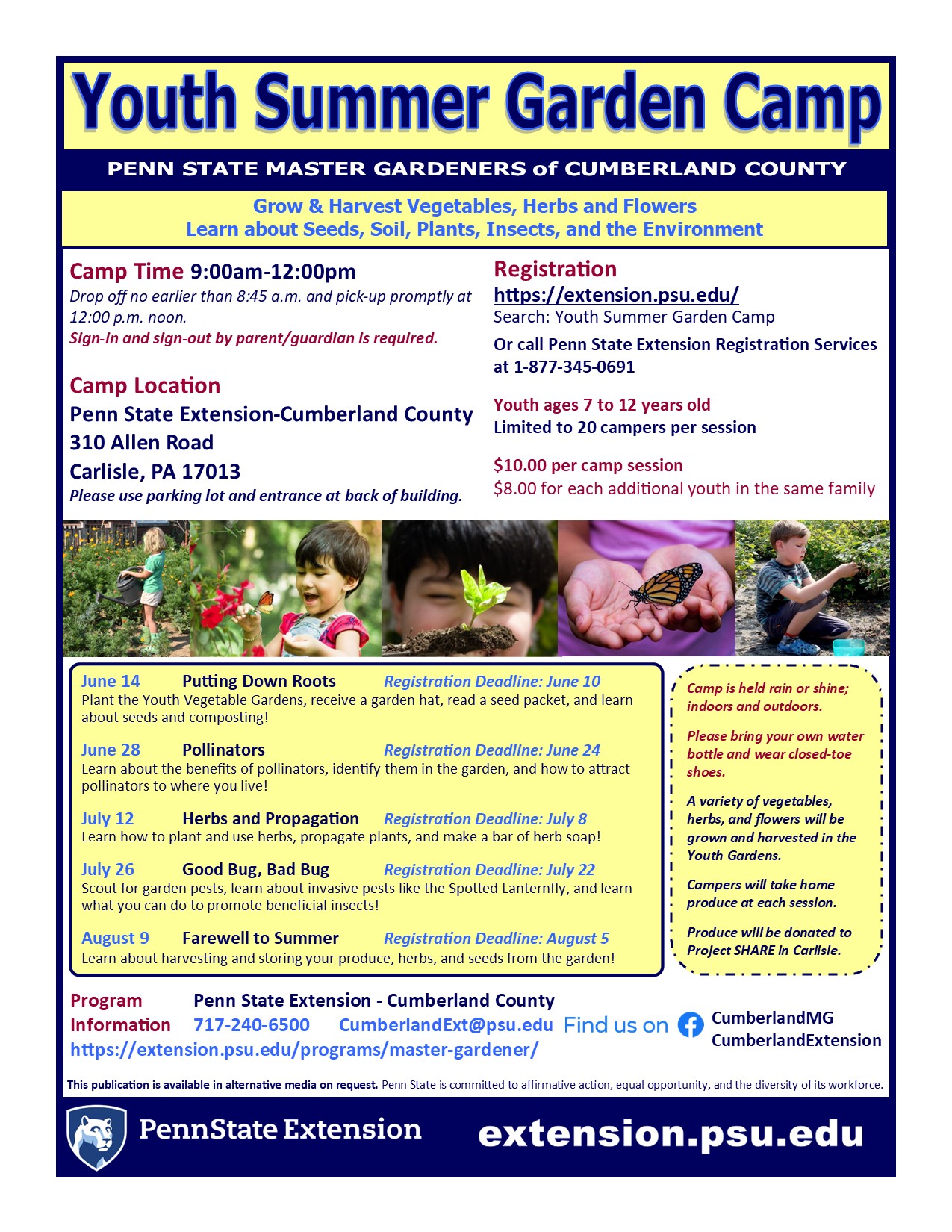 2022 Youth Summer Garden Camp
Repeats: Every 2nd (day of week)
Penn State Extension - 310 Allen Road, Carlisle
310 Allen Road
Carlisle, Pennsylvania 17013
1-877-345-0691
Region: Dutch Country Roads
Hours of operation: 9am to noon
Admission fee: $10.00 per youth registrant, $8.00 per additional youth in the same family per session.

Youth ages 7-12 are invited to join the Penn State Master Gardeners of Cumberland County for five camp sessions of Youth Summer Garden Camp on Tuesdays, June 14, June 28, July 12, July 26, and August 9, 9am-12pm noon, at the Penn State Extension office at 310 Allen Road in Carlisle. Youth will learn about seeds, soil, plants, and the environment in structured sessions that include time for working in the Youth Gardens at the Extension Office, science instruction, crafts, snacks, games, exploration, and journaling. Each session will include tasks in the garden, such as planting, weeding, watering, mulching, scouting for pests, and harvesting. A variety of vegetables, herbs, and flowers will be grown and harvested in the garden. Campers will take home produce they have grown, and produce will also be donated to Project SHARE in Carlisle. Each camper will receive a folder in which to record and keep weather data, observations, and photographs. Campers are encouraged to bring their own water bottle and wear closed-toe shoes. Camp is held rain or shine and both indoors and outdoors.