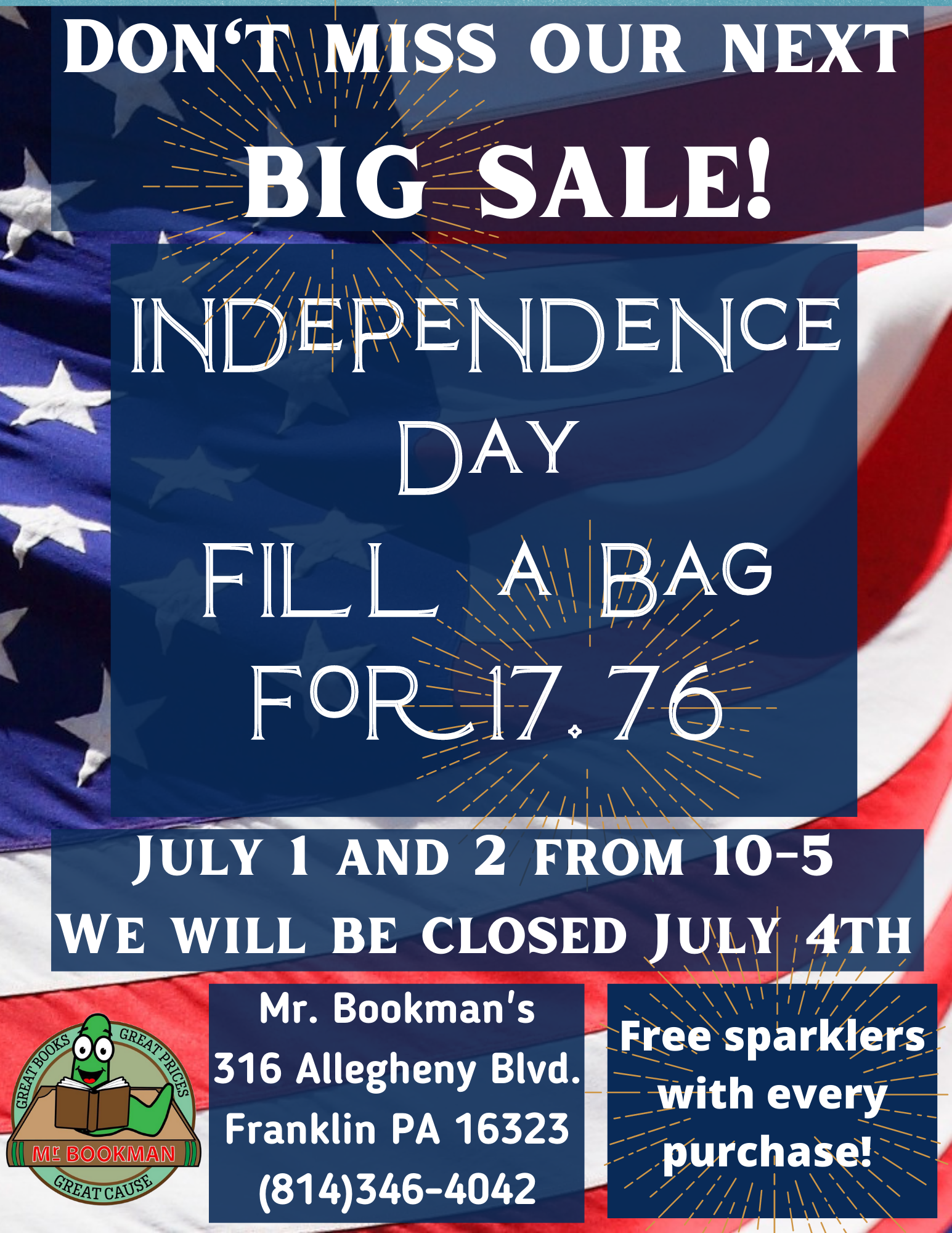 1776 Book Sale!
Repeats: None
Mr. Bookman's
316 Allegheny Boulevard, Suite C
Franklin, Pennsylvania 16323
814-346-4042
Region: Pennsylvania's Great Lakes Region
Hours of operation: 10-5
Admission fee: Free!

Celebrate Independence Day early at Mr. Bookman's! Fill a bag for $17.76 of your selection from our huge collection of used books, DVDs, CDs, LPs and more!! A must-come event for all bookworms!