It's March and Pennsylvania is brimming with fun events — from celebrations of Pennsylvania's iconic maple sugaring tradition to festive St. Patrick's Day Parades to the dazzling displays of the PHS Philadelphia Flower Show. Daylight Savings Time arrives this month, bringing more outdoor festivals and opportunities to pursue your happiness!
To see a full list of the events and festivals happening this March, check out the visitPA website.
1. PHS Philadelphia Flower Show
Stop and smell the roses of a Riviera Holiday! Punxsutawney Phil predicted an early spring and nothing signals the imminent arrival of the colorful season quite like the PHS Philadelphia Flower Show. Drawing more than 250,000 attendees each year, the blockbuster show is the world's oldest and largest indoor event of its kind, featuring dazzling displays and impressive demonstrations.
When: Feb. 29-Mar. 8
Where: Philadelphia
Cost: $42 for adults; $26 for young friends 18-29; $17 for children ages 5-17
2. Vino in the Valley
Grab a Vino in the Valley passport and start tasting! Sample and enjoy a rotating selection of delicious food and wine pairings, as well as a complimentary wine tasting at each winery. Make sure to collect your passport stamps to be entered into the grand prize drawing — a certificate worth $250 in Wine Trail Bucks!
When: Every weekend in Mar.
Where: Leigh Valley Wine Trail
Cost: $39
3. Mount Hope Maple Madness
Watch the naturalists at Strawberry Hill Nature Preserve bring the tradition of maple sugaring to life by at Mount Hope Maple Madness. Learn how trees are tapped, view sap-collecting methods past and present, and watch the boiling process that produces delicious maple syrup. Be sure to enjoy their hearty pancake breakfast buffet and variety of family-friendly activities.
When: Mar. 7
Where: Fairfield
Cost: $14 for adults; $7 for children; Free under 3
4. Harrisburg Ice & Fire Festival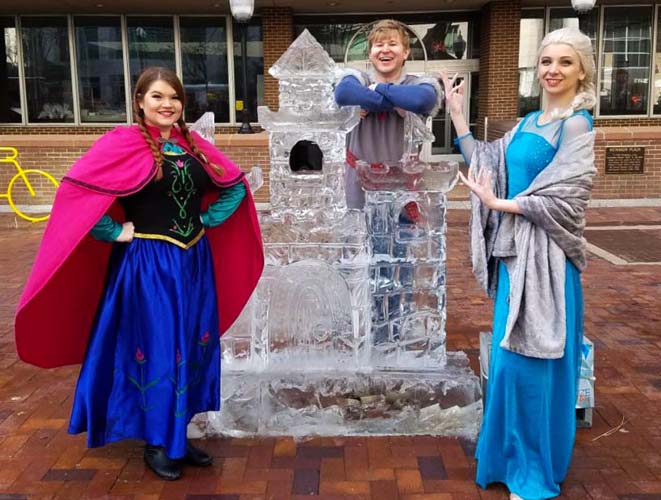 Brr!!! Bid a final adieu to chilly temperatures at Harrisburg's third annual Ice & Fire Festival. The capital city's largest winter event features dozens of illuminated ice sculptures, ice slides, free ice-skating, live musical performances, and a variety of food trucks offering delicious festival fare.
When: Mar. 7
Where: Harrisburg
Cost: Free
5. Philly Craft Beer Festival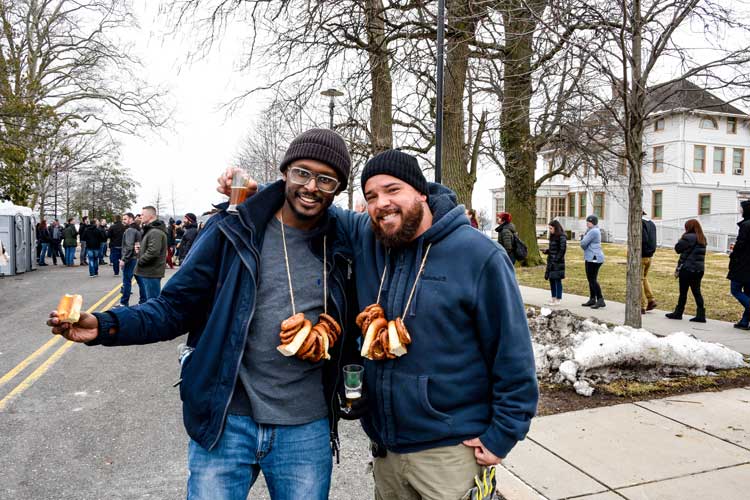 Named one of the "Top 10 Beer Festivals in America" by Forbes Traveler, Philly's Craft Beer Festival features national and international breweries, food trucks, and a VIP session of rare brews, all at the Philadelphia Navy Yard.
When: Mar. 7
Where: Philadelphia
Cost: $75 for VIP, $49 for general admission, $12 for designated drivers
6. King of Prussia Restaurant Week
Wine & dine all week long during King of Prussia Restaurant Week! Special menus at fixed prices designed for this week only will be featured at more than 20 of KOP's most popular bars and restaurants.
When: Mar. 9-15
Where: King of Prussia
Cost: Lunch $10-20; Dinner $20-$40 depending on location
7. Beethoven Now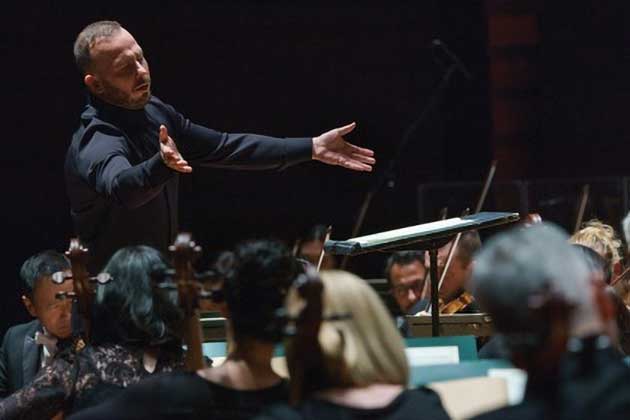 Celebrate Ludwig van Beethoven's 250th birthday with the Philadelphia Orchestra at the Kimmel Center for the Performing Arts at Beethoven Now! The orchestra invites you to expand your insight and understanding of the composer's nine symphonies as they are placed in a contemporary context and restated in a dialogue with new compositions by composer-in-residence Gabriela Lena Frank and three noted composers from the Creative Academy of Music
When: Weekends, Mar. 12 – Apr. 5
Where: Philadelphia
Cost: Varies
8. Scranton St. Patrick's Parade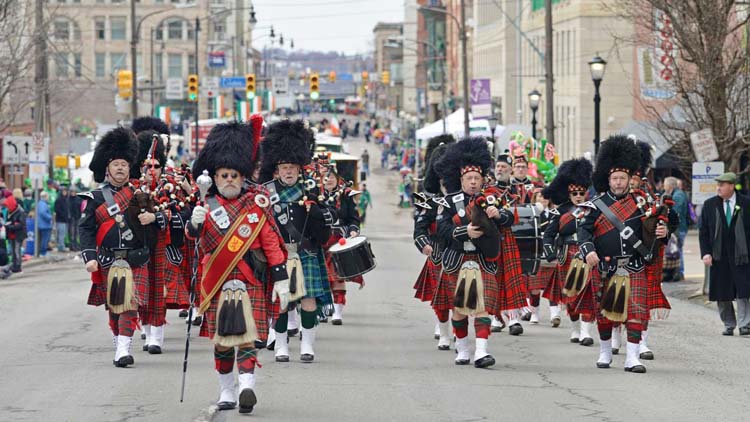 Feeling the luck of the Irish?! Then come celebrate the day when everyone is Irish at the Scranton St. Patrick's Parade. Held annually since 1962, the event boasts 12,000 participants including bagpipes, string bands, floats, large balloons, and several Irish groups and societies.
When: Mar. 14
Where: Scranton
Cost: Free
9. Somerset Maple Taste & Tour Weekend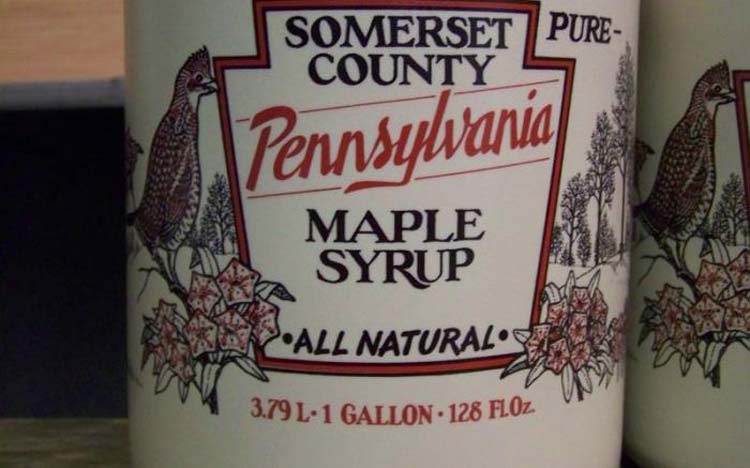 Explore Somerset County's numerous sugar camps at the Maple Weekend Taste & Tour! Learn all about maple syrup production while sampling maple products from those who have been in the business for several generations. Be sure to visit the Somerset Historical Center to see a recreated 1860s sugar camp and celebrate the region's maple heritage and "sweet" family traditions.
When: Mar. 14-15
Where: Somerset County
Cost: Free
10. Northwest Pennsylvania Maple Taste & Tour Weekend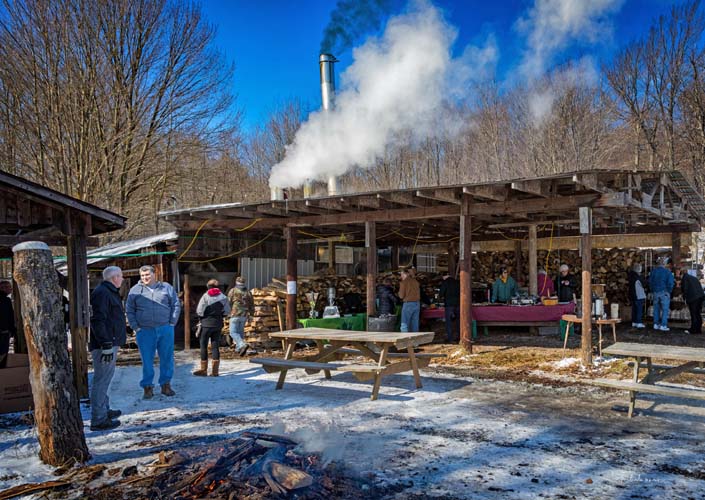 The Northwest Pennsylvania Maple Syrup Producers Association welcomes you to the 16th Annual Maple Taste & Tour Weekend, featuring 19 participating maple farms and sugar houses throughout the four counties. Each site has its own unique approach to maple sugaring and is guaranteed to be fun and informative, featuring both classic and unique maple products such as maple mustard, beer, butter, peanut butter, maple sap dogs, and bourbon maple syrup!
When: Mar. 14-15
Where: Crawford, Erie, Warren, and Venango counties
Cost: Free
11. Glen Eyre Express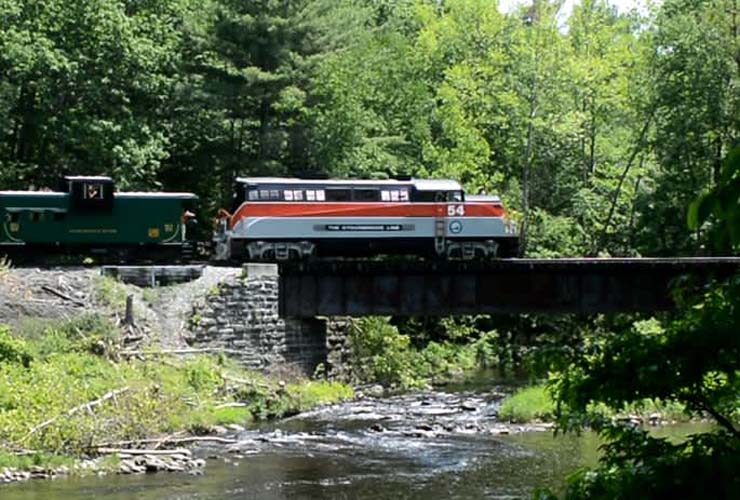 Any time is a great time for a scenic train ride in Pennsylvania, right? Climb aboard the historic coach and take in the scenic views of the Pocono Mountains while traveling out to the former Erie Railroad Glen Eyre Station in a beautifully restored train coach.
When: Mar. 14 – Nov. 14
Where: Hawley
Cost: $20 for adult (ages 13+); $10 for juniors (ages 3-12); free for children 2 and under (lap seat)
12. Lehigh Valley Auto Show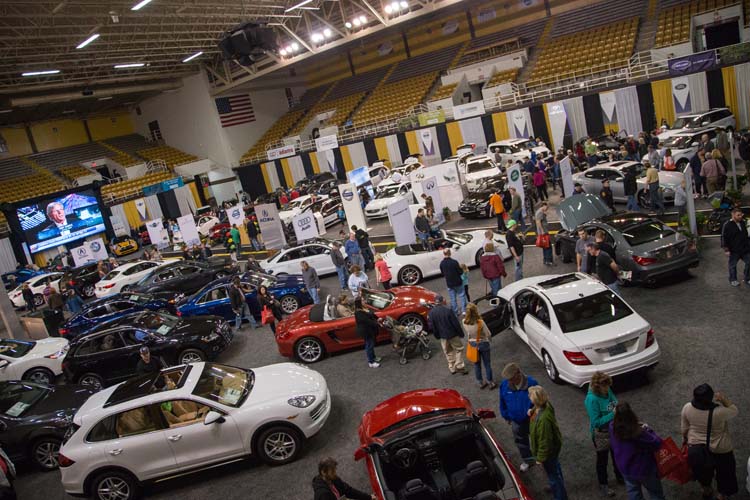 Vroom, vroom! Start your engines and hit the road to check out the Lehigh Valley Auto Show. The four-day automotive extravaganza features more than 110,000 square feet of the best cars, trucks, SUVs, and vans the world has to offer, complete with a Preview Gala event on Wednesday. Mar. 18 benefitting Good Shepherd Pediatrics.
When: Mar. 19-22
Where: Bethlehem
Cost: $10 for adults, $7 for senior citizens ages 55 and over and children ages 6-14; Free for children ages 5 and under
13. Erie Home and Garden Expo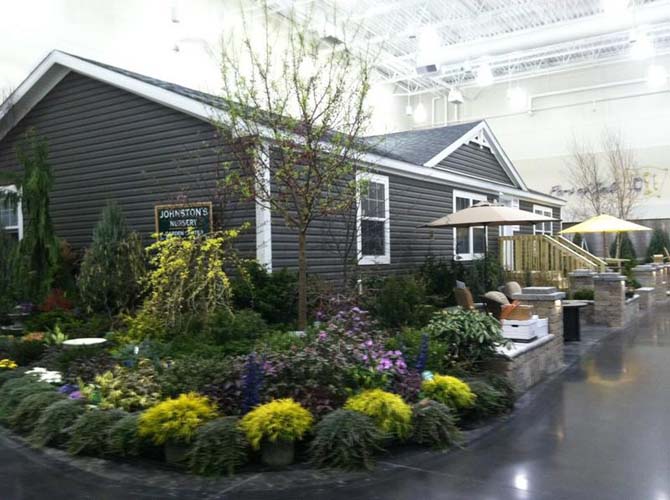 Spring is nearly here! Kick off the season by venturing to Erie's Home and Garden Expo. This event is jampacked with home improvement inspiration, taking your "spring cleaning" to a whole new level. From window installation & kitchen renovations, to deck building and custom bathroom designs, the Expo brings solutions to every project with 150 vendors all under one roof!
When: Mar. 20-22
Where: Bayfront Convention Center
Cost: $6-day pass
14. Sugarloaf Crafts Festival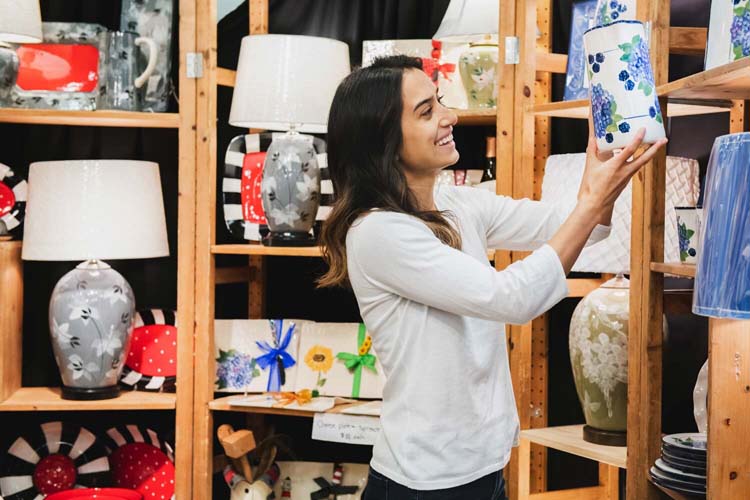 Get an early start on spring with the Sugarloaf Crafts Festival, a magical event that features the best emerging and established independent artists and craftspeople from around the nation. Find amazing, handmade treasures to add to your collection or to give as gifts, tickle your taste buds as you sample artisan goods, and watch live art demos.
When: Mar. 20-22
Where: Oaks
Cost: $8 for adults in advance; $10 for adults at the door; Free for children 12 and under
15. Harrisburg St. Patrick's Day Parade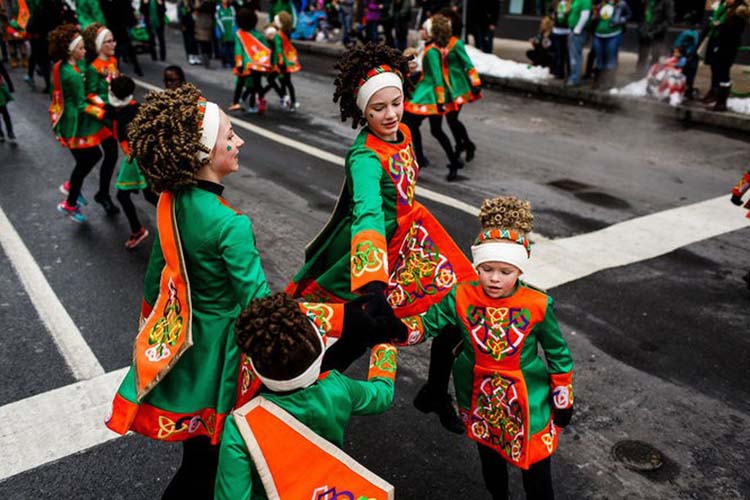 Get ready to shamrock n' roll at the Harrisburg St. Patrick's Day Parade. Come on out and enjoy the sights and sounds of Irish dance groups, pipe and drum bands, festive floats, and marching bands.
When: Mar. 21
Where: Harrisburg
Cost: Free
16. Maple Weekend Open House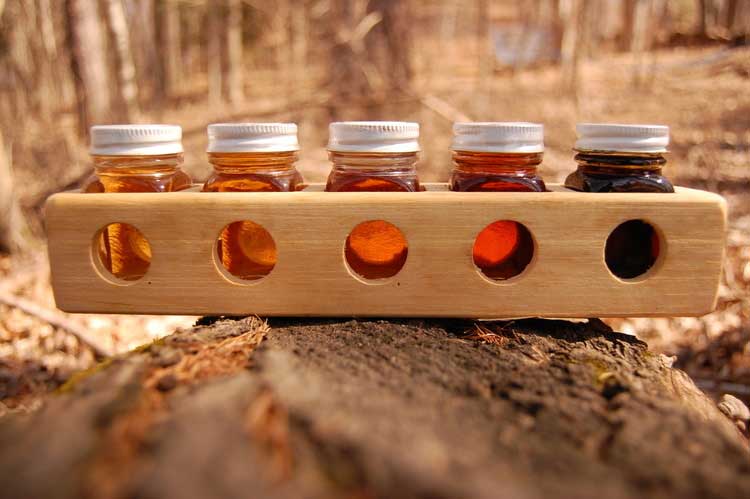 Bring the whole family to Hills Creek State Park for Maple Weekend. Learn about Potter and Tioga maple production and how syrup is processed from tree to table with free demonstrations, tours, and samplings!
When: Mar. 21-22
Where: Wellsboro
Cost: Free
17. qFLIX Philadelphia

Head to Film-adelphia for the annual qFLIX, an LGBTQ+ film festival celebrating all genres of film that pertain to or were created by members of LGBTQ communities. Screenings of all films with take place at the Suzanne Roberts Theatre.
When: Mar. 22–29
Where: Philadelphia
Cost: Varies from $35-$195
18. Boscov's Berks Jazz Fest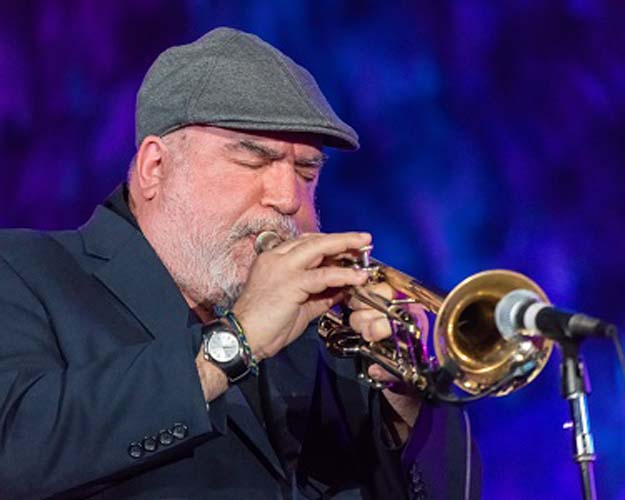 Enjoy ten music-filled days and nights at Berks Jazz Fest. Held annually in Pennsylvania's Americana Region, Boscov's Berks Jazz Fest is celebrating its 30th Anniversary with special guest performances and concerts. Choose from more than 130 concerts featuring internationally acclaimed musicians, as well as up and coming performers at ticketed and free events across Berks County.
When: Mar. 27 – Apr. 5
Where: Reading
Cost: Admissions varies
19. Pennsylvania Maple Festival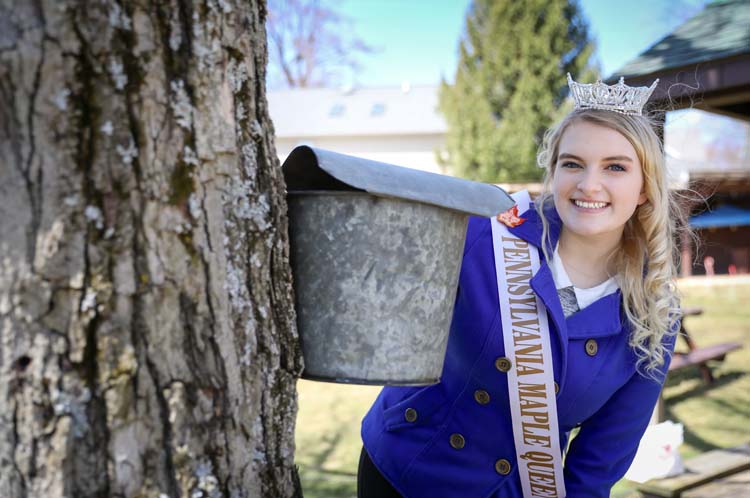 Maple season festivities culminate with the 73rd annual Pennsylvania Maple Festival in "Maple City USA"! The two-weekend event features a variety of activities including maple syrup production demonstrations, tea with Queen Maple, tractor and farm equipment shows, and children's activities. While there, enjoy the Grand Feature Parade, Lions Club pancake breakfasts, and "Legend of the Magic Water" – a historical pageant brought to life by more than 100 residents depicting the discovery of maple syrup, as well as the history of Meyersdale through song, dance, and narration.
When: Mar. 28-29 and Apr. 1-5
Where: Meyersdale
Cost: $5 per adult, $1 children ages 5-12, kids age 4 and under free
20. Philly Wine Week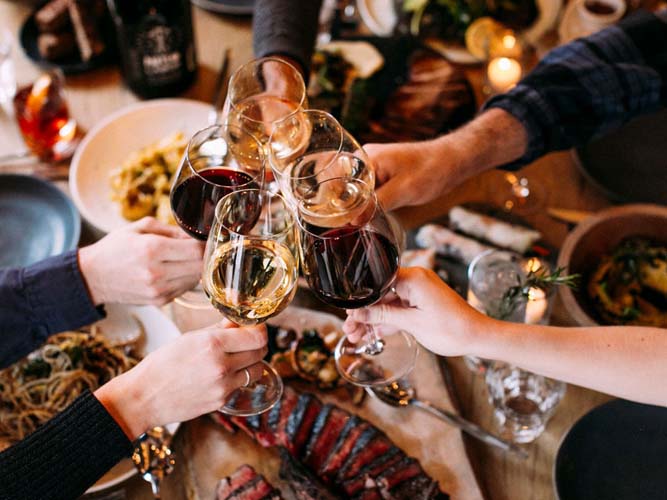 Wine and dine at Philadelphia's annual Wine Week! The eight-day festival returns for another year of wine-centric events, tastings, pairings, and specials at bars and restaurants throughout the city.
When: Mar. 30 – Apr. 6
Where: Philadelphia
Cost: $65 for GA, $125 for VIP
Follow us on Facebook, Twitter, Pinterest, and Instagram to stay up-to-date on even more great ideas and places to visit around our state. Sign up for our monthly Happy Thoughts e-newsletter for the most current ways you can Pursue Your Happiness here in the Keystone State.