From chocolate covered everything to beer weeks galore, February in Pennsylvania has so much in store! If outdoor excursions are more your speed, 'winter fest' activities might be what you need. So grab your friends, your family, whoever, and head to PA for your winter adventure!
1. Chocolate-Covered February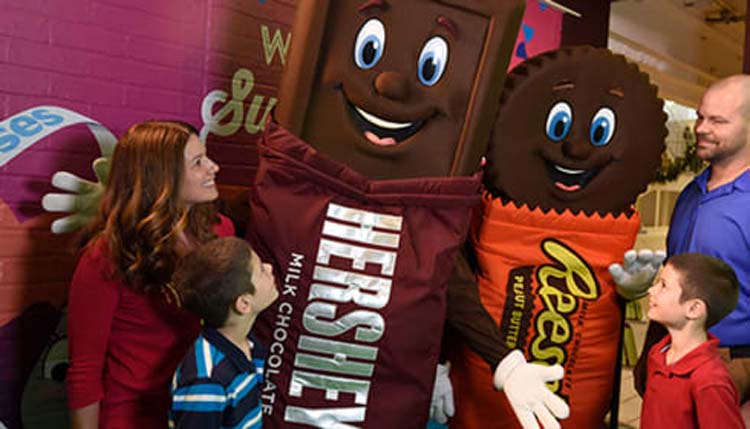 Nowhere on earth loves chocolate like Hershey! That's why they celebrate sweet treats all month-long with 16th Annual Chocolate-Covered February. Families are invited to enjoy more than 90 events across town from innovative (and delicious) spa treatments to sweet escapes at The Hershey Hotel. Indulge in chef demonstrations, mouthwatering dessert buffets, and fine wine pairing!
When: February
Where: Hershey
Cost: Prices vary per event
2. Lansdale Restaurant Week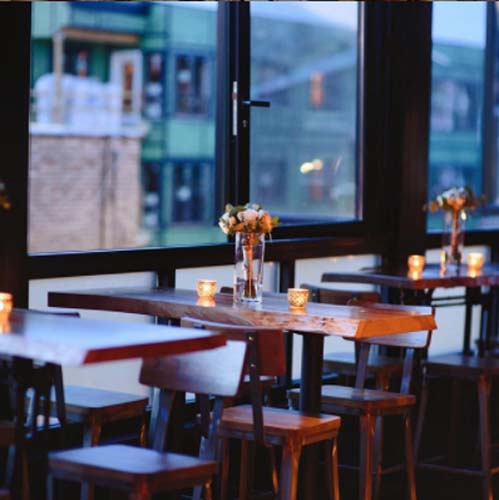 Wine & dine all week-long during Lansdale Restaurant Week! Special menus at fixed prices will be featured at more than ten of Lansdale's most popular bars and restaurants. Each one has created special offers for patrons to enjoy all week long. Some offerings will be from the restaurant's regular menu, while others will be unique offerings, whipped up just for the week.
When: Feb. 3 - 9
Where: Lansdale
Cost: $15-$35 depending on location
3. Gettysburg Rocks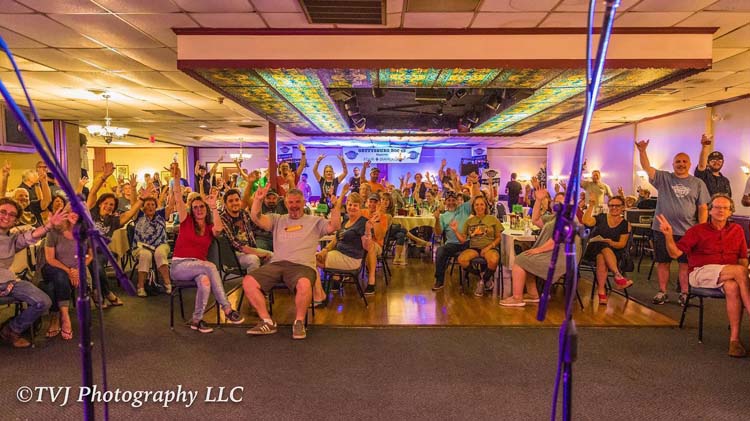 Gettysburg Rocks is a bi-annual music festival, held in February and August. The three-day festivities span across 22 venues and feature 175 bands! Every year, the event raises money for the Four Diamonds Fund, a non-profit that covers 100 percent of all medical expenses related to cancer care for children at Penn State Hershey Medical Center.
When: Feb. 7-9
Where: Gettysburg
Cost: Donation
4. UPMC Ice Art Festival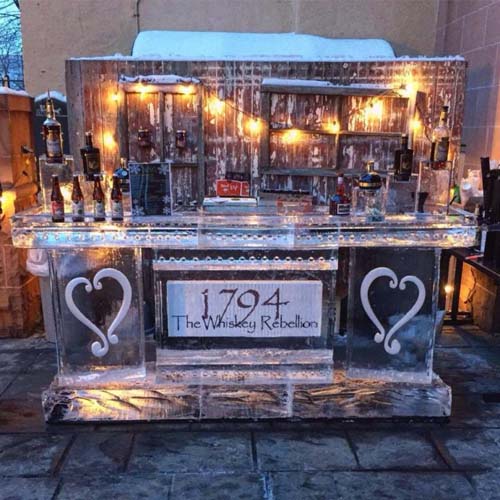 Spend a magical winter weekend in historic downtown Carlisle with more than 70 different ice sculptures, an ice bar, and carriage rides at the UPMC Ice Art Festival! Live music and food selections will also be available.
When: Feb. 7-9
Where: Downtown Carlisle
Cost: Free
5. Bucks Brewfest 101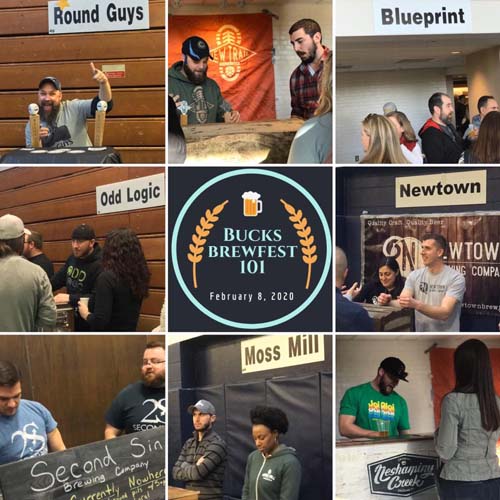 Get the 101 on brewing at Bucks Brewfest 101, an indoor, boutique-type event designed to showcase some of the finest local beers. Staff from the actual breweries will be pouring their favorite beers, providing you a unique opportunity to truly understand the breweries' philosophies while sampling their showcased brews.
When: Feb. 8 (12:30 PM to 4:30 PM)
Where: Bucks County Community College
Cost: $45
6. Pottsville Winterfest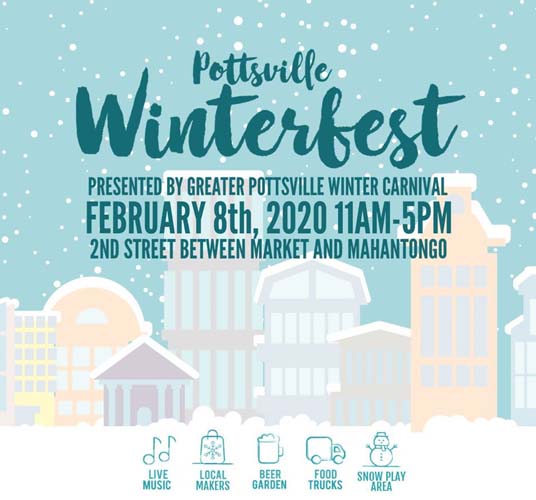 Embrace the best of wintertime cheer at Pottsville Winterfest. Join the festivities for an exciting day with ice sculptures, live music and entertainment, delicious local food vendors, snowy play space, craft vendors, and craft beverages!
When: Feb. 8
Where: Pottsville
Cost: Free
7. Butler County Winterfest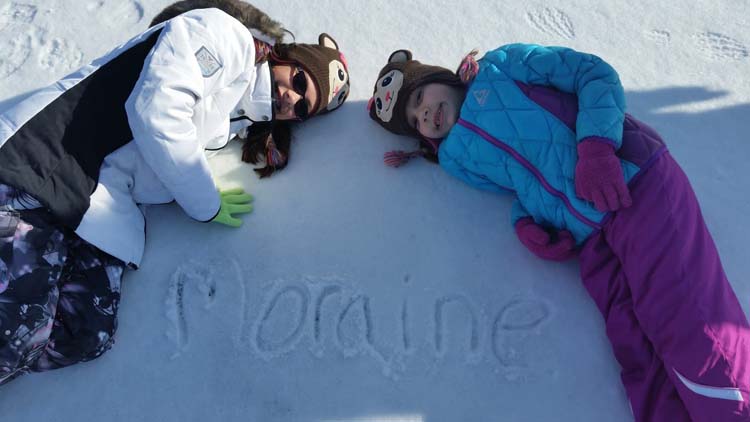 WinterFest is a cold-weather festival at Moraine State Park where visitors can enjoy winter-themed festivities like a chili cook-off, horse-drawn wagon rides, snowshoeing, ice and chainsaw carvings, ice rescue demonstrations, live music, a bonfire, and food vendors – and that's not even the best part! The first 500 attendees will receive a swag bag, 20 of which will hold two tickets to ride the Nautical Nature pontoon boat during the 2020 season!
When: Feb. 8
Where: Portersville
Cost: Free
8. Wally Ice Fest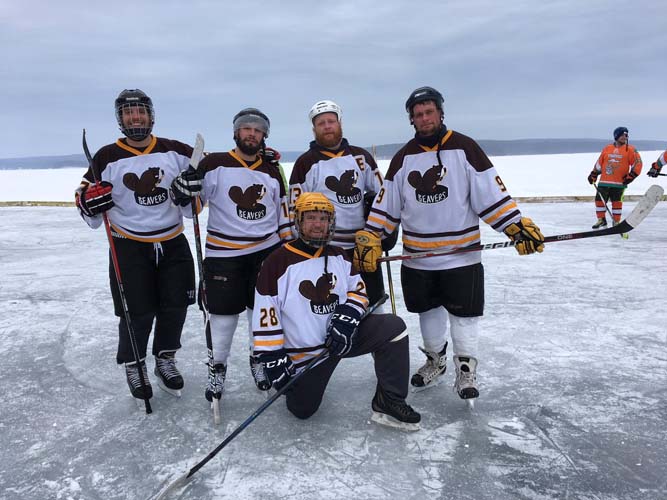 Wally Ice Fest celebrates the best of winter fun in the Pocono Mountains. It's the perfect opportunity to explore the Winter Wonders of Lake Wallenpaupack, Hawley, and Honesdale! Tourists and community members alike will enjoy three main events: Pocono Pond Hockey Tournament, Anthracite Club Curling demonstrations and games, and the Ice-Tee Golf event.
When: Feb. 8-9
Where: Hawley & Honesdale
Cost: Free
9. Philadelphia Auto Show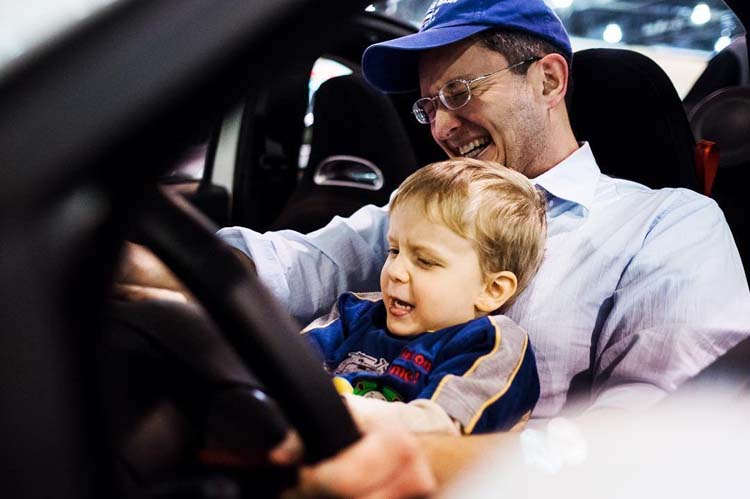 We've all daydreamed about sitting behind the wheel of our favorite car. Well, daydream no more! Each year, the Philadelphia Auto Show brings the automotive industry's latest creations to the Pennsylvania Convention Center. Wander the showroom floor, which features for more than 700 pre-production, classic, luxury, and exotic cars.
When: Feb. 8-17
Where: Philadelphia
Cost: $7 ages 7-12, $14 ages 13+
10. Special Olympics Winter Games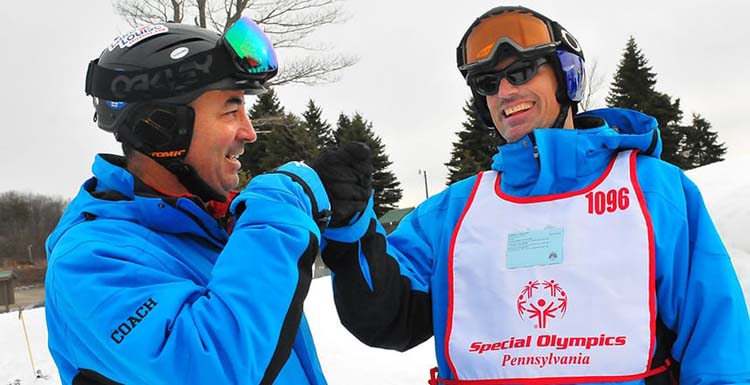 Each year, more than 350 athletes and 175 coaches travel to the Special Olympics Pennsylvania Winter Games. Participants represent all corners of the Commonwealth at Seven Springs Resort. During the event, athletes and coaches participate in three days of exciting winter sports competing in alpine skiing, cross-country skiing, snowboarding, and snowshoeing.
When: Feb. 9-11
Where: Seven Springs
Cost: Free
11. Lake Erie Wine Country "Decadent Pairings"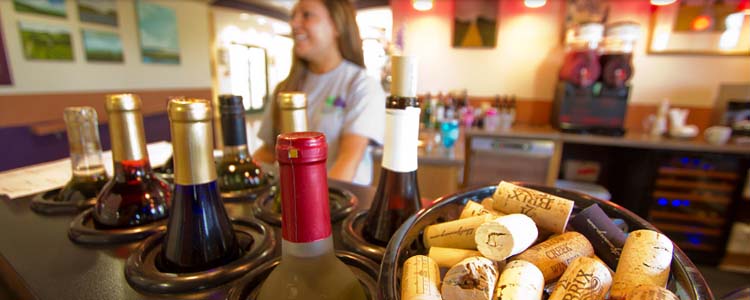 Celebrate Valentine's Day weekend with the perfect paring of great wine & delicious food at Lake Erie Wine Country "Decadent Pairings". All 23 wineries will be doing their utmost to provide perfectly decadent pairings for their wines — some will be savory and some will be sweet — but all will be delicious!
When: Feb. 14-16
Where: Lake Erie Wine Country
Cost: $38 for three-day, $28.50 for Friday and/or Sunday only, $10 for designated drivers
12. Lehigh Valley Beer Week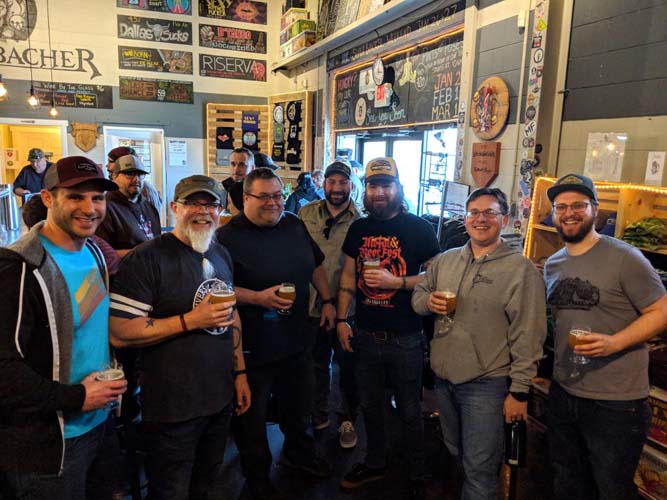 Calling all beer lovers! Celebrate Lehigh Valley Beer Week at 20+ breweries throughout the region with special events at local bars, restaurants, and pubs showcasing everything from local brews to sought-after international selections. The 2020 celebration will feature events at more than 40 locations.
When: Feb. 15-22
Where: Various locations in Lehigh Valley
Cost: Free, pay-as-you-go
13. Downtown Stroudsburg Winterfest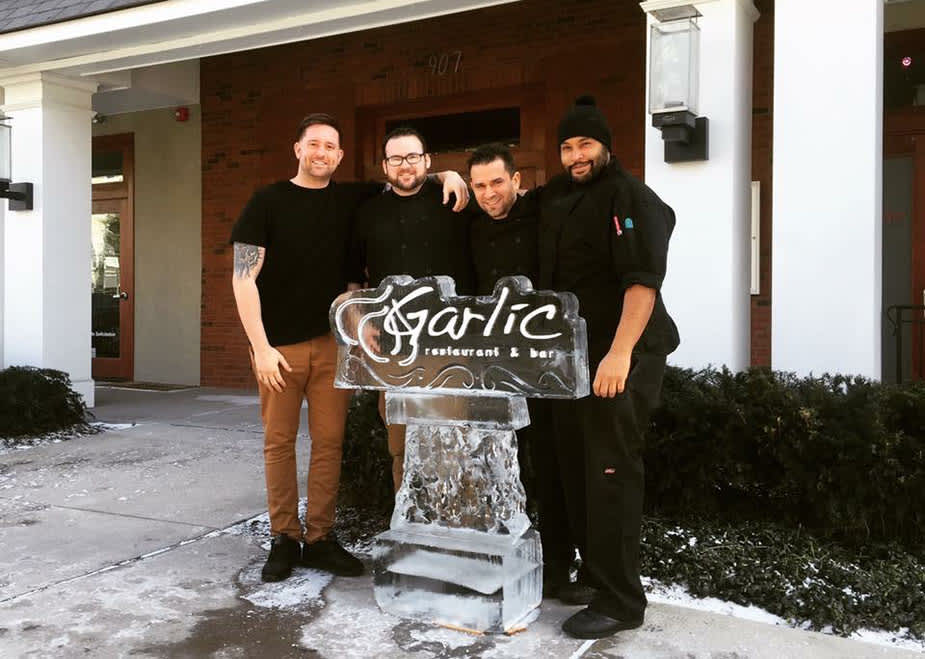 Stroll the beautiful downtown Stroudsburg as it's transformed into a true winter wonderland! This year, life-size ice sculptures lining the streets will have a Superhero Alien Invasion theme. Live ice carvings and winter themed activities will keep families busy all day long. The wildly popular Snowmen of Stroudsburg will also be on display during Winterfest.
When: Feb. 15
Where: Stroudsburg
Cost: Free
14. Snowman in the Forest Day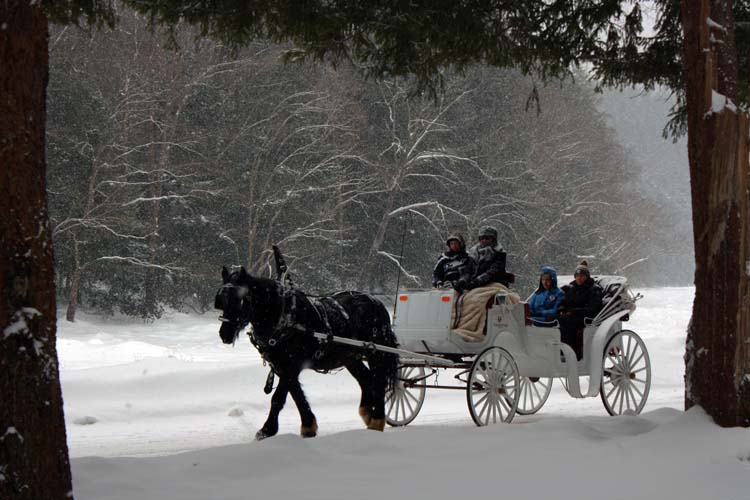 Join in on the fun at Cook Forest State Park for a day of fun wintry activities along the picturesque National Wild & Scenic Clarion river. Snowman in the Forest offers various activities, including carriage rides, sledding, snowman building, and ice skating!
When: Feb. 15 (11 AM.-2 PM)
Where: Cook Forest State Park
Cost: Free
15. Jim Thorpe WinterFest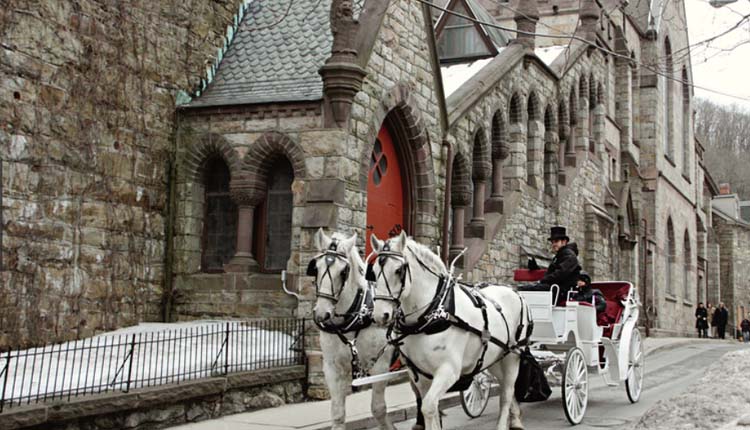 Spend Presidents Day Weekend in the beautiful Victorian mountain town of Jim Thorpe for the 28th annual Jim Thorpe WinterFest! Enjoy a mix of ice and wood carving demonstrations, family activities, special shopping and dining promotions, live entertainment, an ice sculpture bar (no pun intended!), and the famous Mug Walk.
When: Feb. 15-16
Where: Jim Thorpe
Cost: Free
16. R. B. Winter State Park Snowfest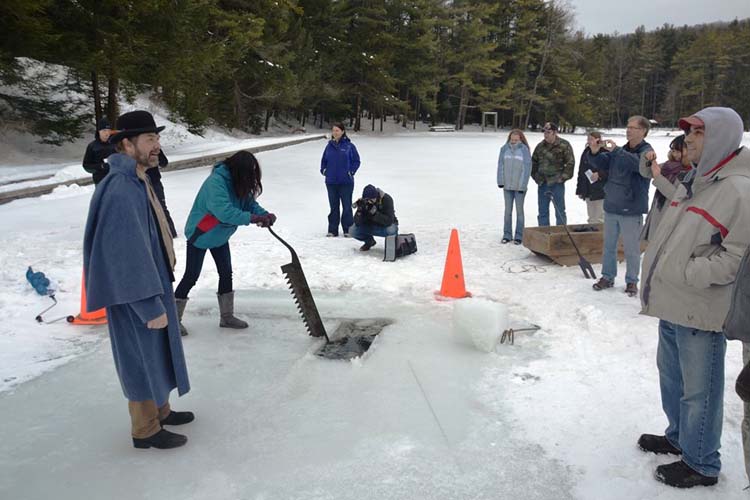 Break out of the winter blues and experience some classic winter activities at the Winter State Park Snowfest! While this event is weather dependent, you can expect snowshoe hiking, cross country skiing, ice skating, ice rescue demonstration, and ice fishing skills, just to name a few! Special activities for children include a winter story time, nature activities, and crafts.
When: Feb. 16 (12 AM - 4 PM)
Where: RB Winter State Park
Cost: Free, some actives may require rental fee
17. Butler County Carved in Ice Festival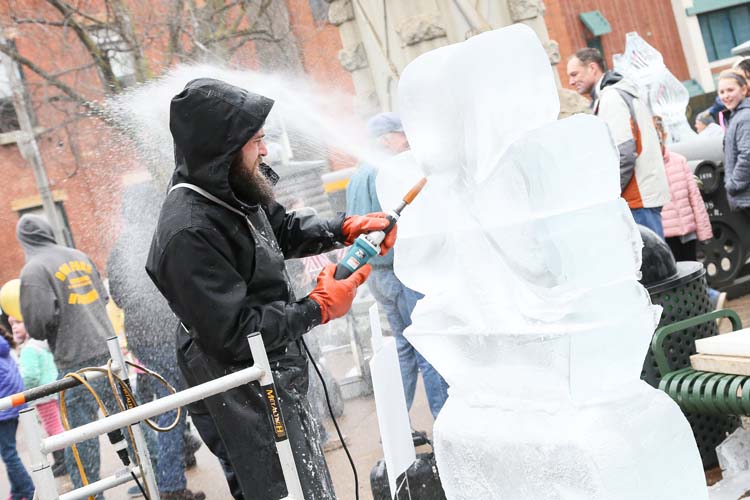 Butler AM Rotary invites visitors to join in on the fun at the 5th annual Carved in Ice Festival. Butler's Diamond Park is brought to life with live ice carving and unique ice sculptures purchased by local businesses. Festivities include a chili cook-off, food trucks, entertainment, children's activities, 50/50 raffles, and music.
When: Feb. 21-22
Where: Butler
Cost: Free
18. Annual Cherry Pie Hike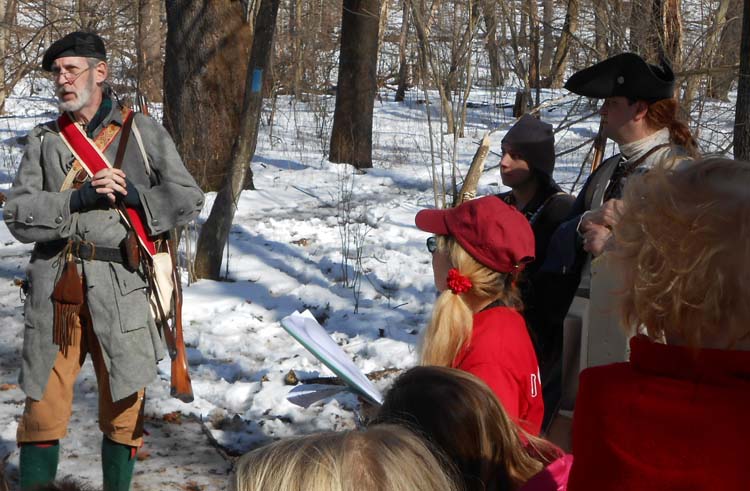 The boom of a musket shot will echo through the Butler County woods again, much like it did 265 years ago, at the annual Cherry Pie Hike. Hikers are welcomed to commemorate George Washington's birthday with a hike through the woods followed by free cherry pie! Meet reenactors portraying Washington and his guide Christopher Gist, and watch the reenactment of the gunshot that could have ended Washington's life when he was just 21.
When: Feb. 22
Where: Slippery Rock
Cost: $3 donation
19. Canyon Sled Dog Challenge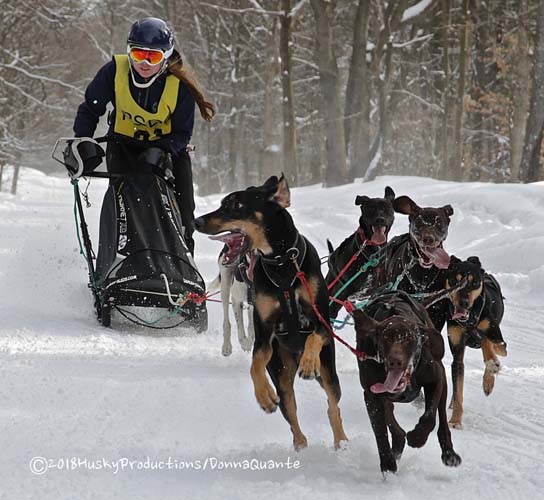 Come one, come all! Spectators near and far are welcome to watch the annual Canyon Sled Dog competition. Teams of 6 or 8 dogs will spend the weekend competing for a prize cup in one of winter's favorite events. Spectators are welcome, but spectators' dogs are not permitted on the grounds of this event.
When: Feb. 22-23, weather permitting
Where: Pine Creek Trail, Tioga County
Cost: Free for spectators / $65 for competitors
20. Erie Sports and Travel Expo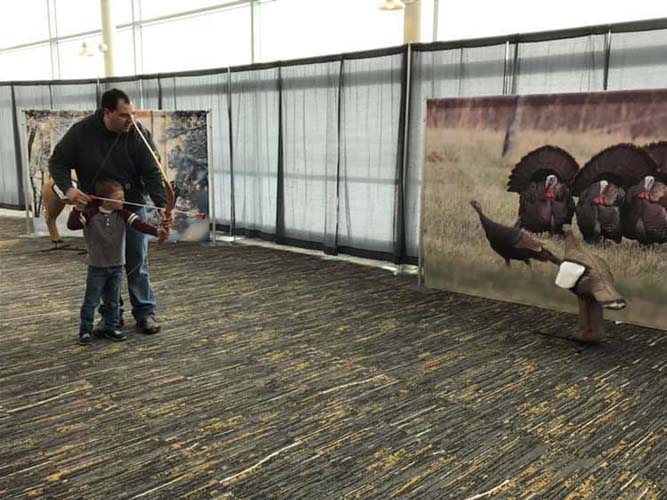 Enjoy an outdoor enthusiast's dream event, featuring fishing, hunting, camping, and power sports! With more than 150 exhibitors, the Erie Sport & Travel Expo is an experience your adventurous side will not want to miss!
When: Feb. 28- March 1
Where: Bayfront Convention Center
Cost: $8 Adult Day Pass
21. Kennett Winterfest 2020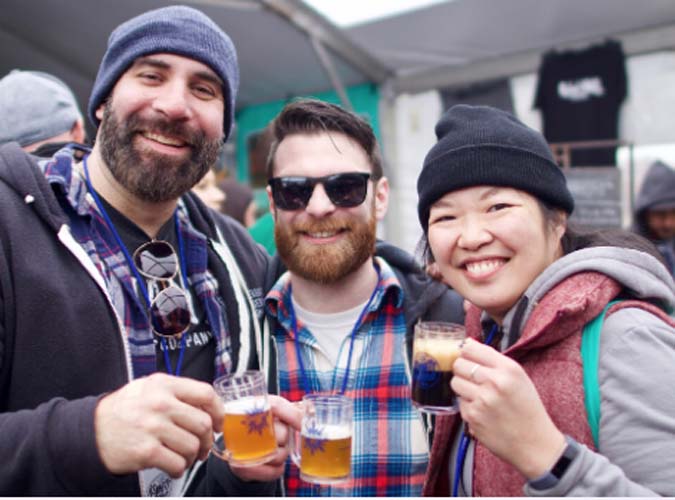 Bundle up and enjoy winter brews from 60+ unique craft breweries at Kennett Winterfest! Featuring live music and delicious food trucks, it sounds like the perfect weekend plan to us!
When: Feb. 29
Where: Kennett Square
Cost: $60 for general admission including unlimited tastings of delicious craft beer; $15 for designated drivers; food selections are pay-as-you-go
22. Mount Hope Maple Madness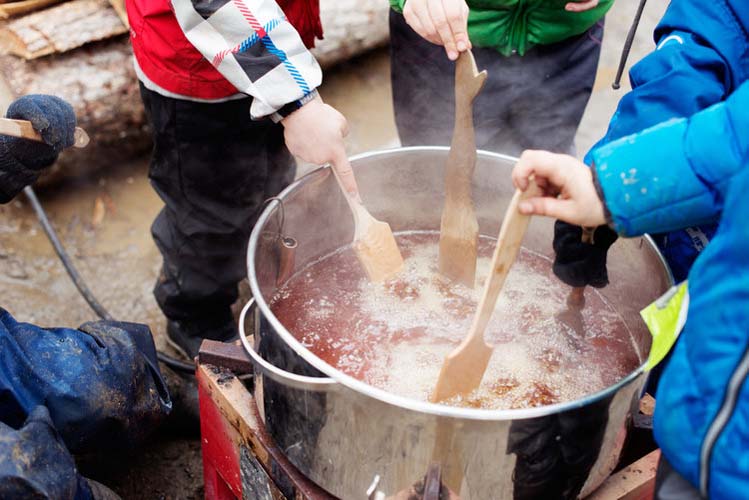 Mount Hope Maple Madness is as sweet as it sounds! Join Strawberry Hill naturalists as they guide you through the journey of maple syrup from tree tapping to the boiling process. In addition to the interactive tree-to-table tour, the festival features a pancake breakfast buffet and a variety of other family-friendly activities.
When: Feb. 29
Where: Fairfield
Cost: Breakfast & Tour; $14 adults, $7 children, free ages 0-3
23. Ice House Winter Festival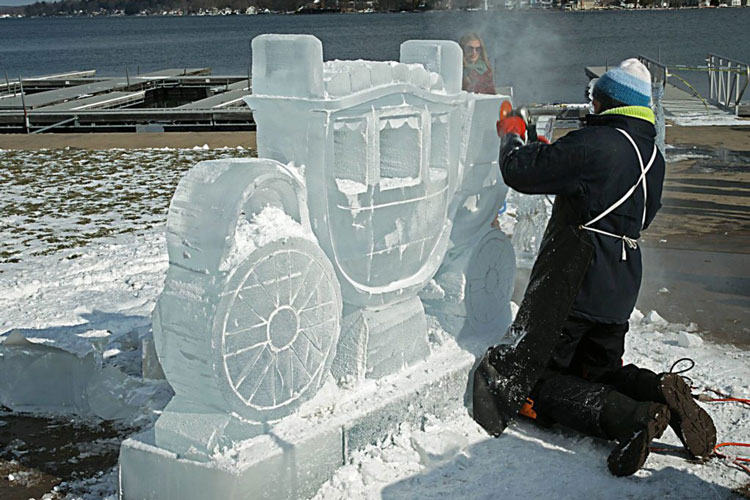 Don't let winter blues get you down! Bring the whole family for a day of winter fun at the Ice House Winter Festival. The festivities include interactive ice sculptures, historic exhibits, and music. Warm up with a visit to the homemade chili cook-off!
When: Feb. 29
Where: Conneaut Lake
Cost: Free
24. Philadelphia Flower Show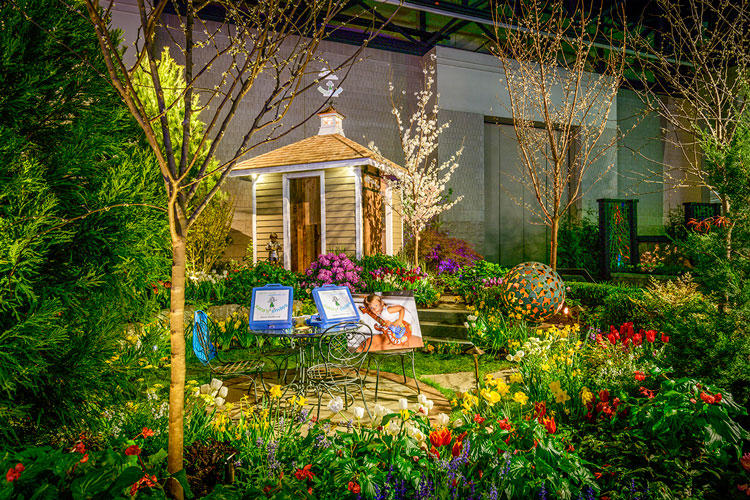 Philadelphia Flower Show is an annual gardening celebration known around the world. It's the oldest and largest indoor show of its kind, with top-of-the-line horticulture and landscape design, entertainment, and more than 100 vendors. This year, the Pennsylvania Convention Center will be transformed into a beautiful Riviera Holiday!
When: Feb. 29–March 8
Where: Philadelphia
Cost: $17 ages 5-17, $26 ages 18-29, $42 ages 30+
Follow us on Facebook, Twitter, Pinterest, and Instagram to stay up-to-date on even more great ideas and places to visit around our state. Don't forget to sign up for our monthly Happy Thoughts e-newsletter so you never miss an update!