Pennsylvania is kicking off 2021 in its usual big way – with a celebration of the state's farms and farmers. No need to worry about "farm show weather" this year. Cozy up on your couch, grab some Pennsylvania snacks, and get ready to immerse yourself in all things PA agriculture at the 105th Pennsylvania Farm Show…virtually!
A bit shorter this year, the virtual 105th Pennsylvania Farm Show is Jan. 9-16. The full schedule of events is available at on the Pennsylvania Farm Show website.
2. Duckling Pond and Beehive Live Cams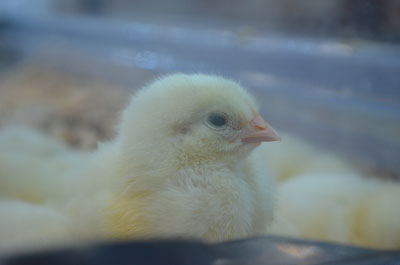 Be sure to check out the live beehive and duck pond cams throughout the day to see the latest antics of the baby ducklings and some busy bees. Buzz in to check out the live cams daily from 8 a.m. - 6 p.m.
3. Instagram Takeovers
Learn the innerworkings of several Pennsylvania farms with 20 Instagram takeovers @PAFarmShow, Jan. 9-16. Enjoy behind-the-scenes tours of everything from goat and poultry farming, to organic agricultural practices, to bees and bunny rabbits.
4. Events
While the rodeo and fan-favorite sheep-to-shawl contest are on hiatus this year, there is a veritable cornucopia of live and pre-recorded events available on the Pennsylvania Farm Show Facebook Page and the Pennsylvania Cable Network.
Tune-in to learn how to tie dye with plants, watch an alpaca obstacle course, tour a farm, learn to make butter, discover a new favorite Pennsylvania pairing of food and wine, find dinner inspiration from the state's chefs and farmers, enjoy agriculturally themed bedtime stories, and watch stimulating, on-the-issues discussions of Pennsylvania's strong, diverse, and resilient agriculture industry!
5. Virtual Exhibits
Vendors, associations, educators, and services fill the booths at 2021's virtual Pennsylvania Farm Show. Check in daily to browse through a fascinating list of Pennsylvania's finest farm-related insights and opportunities by following the links to videos and activities, from the comfort of your home!
6. Pennsylvania Farm Show Trail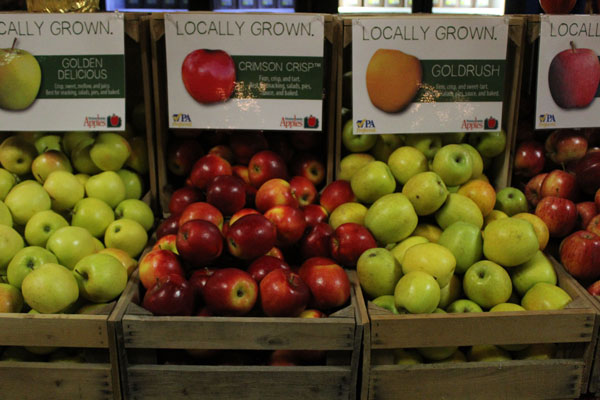 With our first-ever virtual Farm Show, comes our first-ever Pennsylvania Farm Show Trail! Featuring the commercial exhibitors and PA Preferred members you've come to love at the traditional Farm Show, you can search for your favorites by keyword (honey, apples, wine, steak, alpaca fiber) or just browse to see what's available in your own hometown with the interactive trail map available Jan. 9.
The map includes both storefronts, such as farmers markets, and businesses with ecommerce platforms. Everything from beer and fresh produce to pet food and fiber-products to hand-crafted artisan products are featured.
Make it your 2021 resolution to find new ways to support Pennsylvania's agribusinesses!
To learn about more about the PA Farm Show happenings, check out their website. Follow us on Facebook, Twitter, and Instagram to stay up-to-date on even more great ideas and places to visit around our state. Don't forget to never miss an update and sign up for our monthly Happy Thoughts e-newsletter.