Tap into some tree-tapping syrup-sipping fun!
Winter may mean ski season to some, but at Loch's Maple, it's tree-tapping time. Stop by to tour the farm and get an up-close and personal look into the syrup making process. And while you're there, be sure to pick up some of their famous "Maple Popcorn." Or if you're just looking to pick up some sweet treats, we have just the spots for you. Both Brookfield Maple Products and Patterson Maple Farms are known for having some of the most delicious products in the state. And finally, for the fanatics, who see maple production as a work of art, the Hurry Hill Farm & Maple Museum is a must-see. They offer educational exhibits, interactive displays, and of course tons of maple goodies.

Just can't get enough? make your weekend one sweet adventure.
Although PA may be better known for producing mushrooms and a specific tomato-based condiment, it's also the country's 6th largest producer of maple syrup. In fact, PA's Laurel Highlands alone boasts over 90 maple farms, many of them offering tastings and tours. We've even put a 2-day road trip, Tapped: A Maple Trail, together for the maple-minded. We've even put a 2-day road trip together for the maple-minded. Or, travel a bit further north and enjoy a maple-filled state in the PA Wilds.
Interested in learning more about maple production in PA? Watch the video to tap into the source!
Let your sweet-teeth rejoice. These maple recipes can't be beat.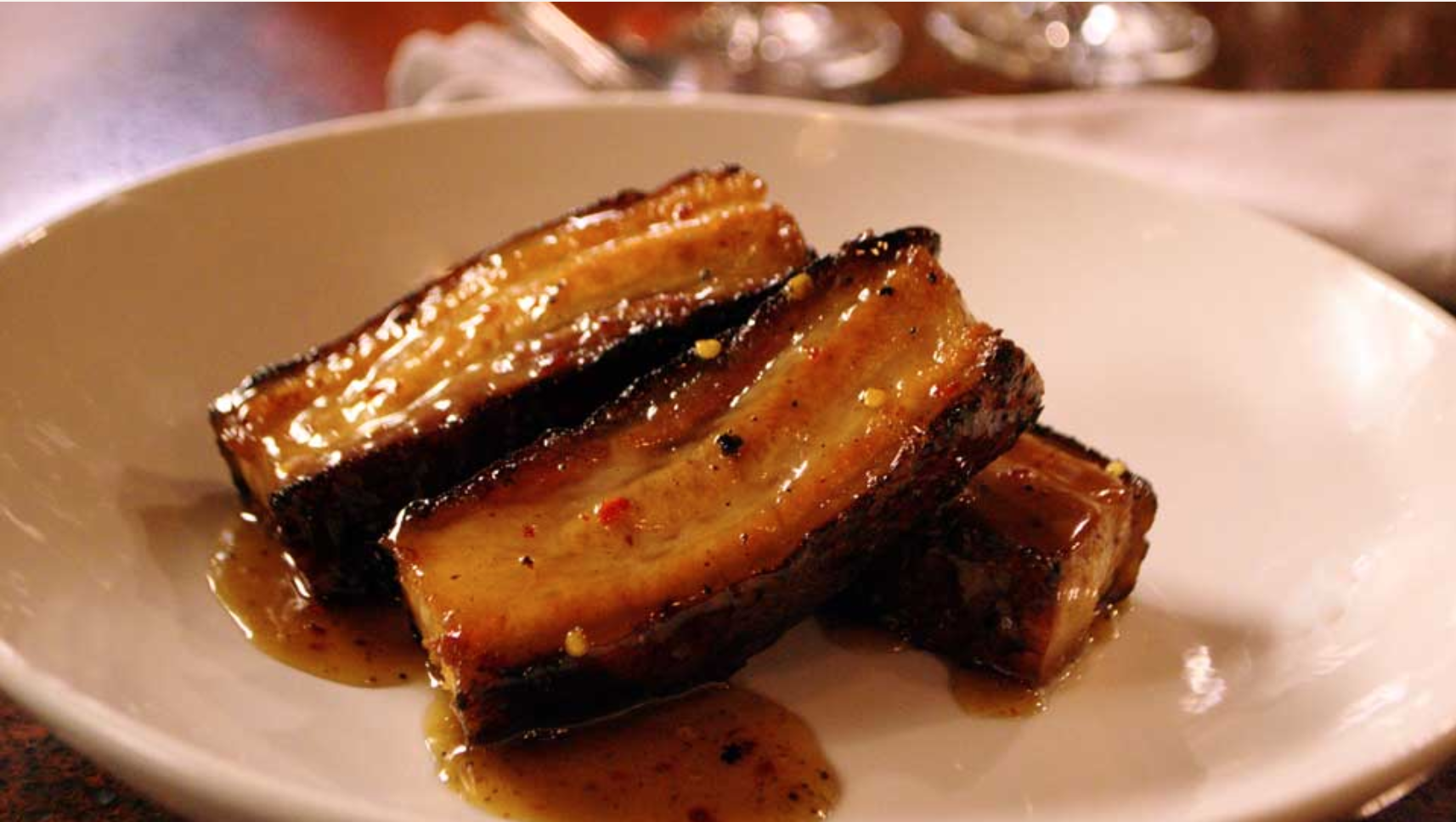 There's nothing PA maple can't sweeten up a bit. So we've put together a four-course maple meal (if you count a cocktail, an entrée and two desserts as four courses). Begin your evening by taking the edge off with a "Breakfast in Bed." This syrupy spirit was dreamed up by the mixologists at Wigle Whiskey and it is sure to start things out on the right note. Next is the perfect mix of sweet and savory, a delicious maple-glazed pork belly that is sure to hit the spot. And finally, not one, but two desserts, a burnt sugar cake, and a maple bacon cupcake. Pro Tip: If you have any leftover cupcakes, they make an excellent breakfast.