Nestled along the southern edge of central Pennsylvania, Franklin County is home to an abundance of natural beauty, rich American history, a thriving arts scene, and farm-fresh cuisine. Start your visit at the newly opened Franklin County 11/30 Visitor Center to get a sneak peek into the many experiences you can enjoy in the area's five main communities: Chambersburg, Greencastle, Mercersburg, Shippensburg, and Waynesboro.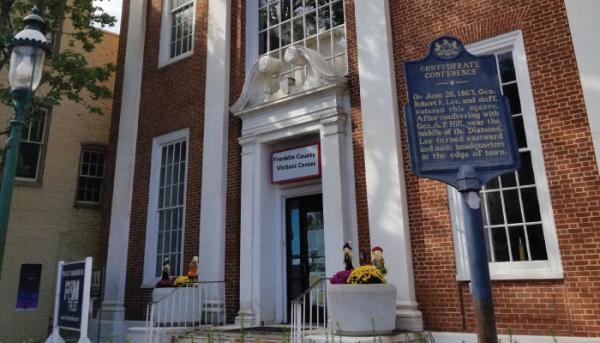 The visitor center is housed in a former bank building dating back to 1865, and the reimagined space retains much of its original character with marble, brick, decorative columns, and a center-arched window. Here, you can learn explore the works of local artisans, get ideas for outdoor adventures, and delve deeper into the area's past—such as pivotal moments in the Civil War—through rotating exhibits. In one of the repurposed bank vaults, watch videos about the county's many activities and sights, or explore the catalog of itineraries to choose your own adventure. Children will love the hands-on activities and interactive technologies teaching them all about the area.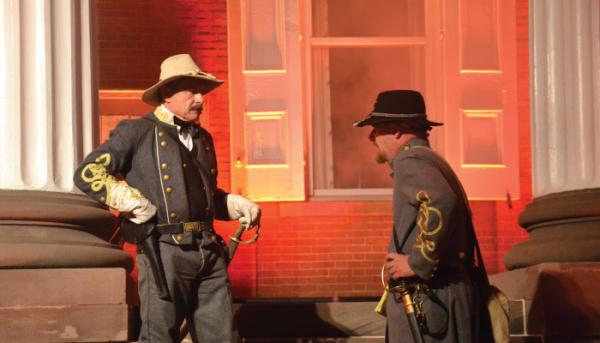 Once you leave the visitor center, take your pick from exciting things to do in Franklin County. Breathe in the fresh air and take in the scenery as you hike along the Appalachian Trail, ski at Whitetail Resort in Mercersburg, or zoom down the waterslides at Chambersburg Aquatic Center. At Caledonia State Park in Fayetteville, pitch a tent in the campground, drop in a fishing line, or go golfing. Explore local history at the Chambersburg Heritage Center or by attending the annual 1864 Burning of Chambersburg event to see Civil War re-enactors. For arts and culture, watch a concert or Broadway musical at Luhrs Performing Arts Center in Shippensburg or Totem Pole Playhouse in Fayetteville. For foodies looking to experience local flavors, see how Martin's Potato Rolls are made on The Golden Roll Tour at Martin's Visitor Center in Chambersburg, sip a craft beer at GearHouse Brewing Co. in Chambersburg, or go wine tasting at Tuscarora Mt. Winery in Chambersburg.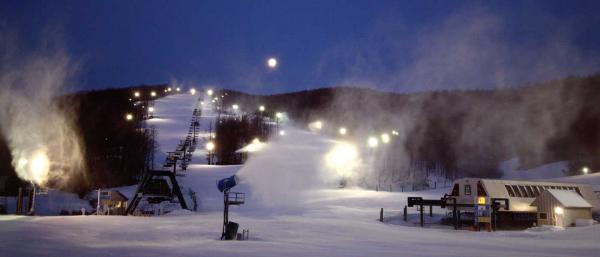 Looking for more trip ideas for your visit to Franklin County? Check out the online events calendar to find out which festivals, events and seasonal fun will be happening during your visit. Also, don't miss the free online visitor guide and many other travel publications, from driving tours and walking tours to history trails and hiking trails.