Small-town charm, legendary historic sites, and picturesque farmlands win over the hearts of visitors who venture to picturesque Gettysburg, located in southern Pennsylvania, less than an hour's drive from Harrisburg, the state capital. While this iconic destination is best known for being the location of the 1863 Battle of Gettysburg—the turning point of the American Civil War—look beyond the battlefield for a wealth of family-friendly attractions and exciting activities throughout the year: foodie feasts, holiday festivals, outdoor adventures, and a rich arts and culture scene. No matter when you visit, there's always something to discover.
Go for a drive through the area's lush countryside, which brims with verdant farmlands and apple, peach, and cherry blossoms. Stop by one of the you-pick orchards or a mom-and-pop farm stand for the freshest batch of seasonal produce, from juicy strawberries to bundles of crisp asparagus. Springtime also marks the start of living history season, when you can watch historic reenactments and interact with living historians. In April, cheer on the runners (or cross the finish line yourself) at Gettysburg Festival of Races. In May, tap your feet to the sounds of bluegrass at Gettysburg Bluegrass Festival.
With gloriously sunny weather, summertime means hiking trails beckoning for exploration, farm-fresh fruits ready for picking, and all manner of festivals welcoming folks of every kind. Get your fill at flavorful events such as the PA Cider Fest and Gettysburg Brew Fest, as well as Bounty of the County, featuring chef-made dishes that use local ingredients. During the Gettysburg Brass Band Festival in June, listen to the sounds of horns blaring across Seminary Ridge, or in July, catch an old-time baseball game at the Gettysburg National 19th Century Base Ball Festival. Or just take in some fresh air as you hike through the Gettysburg Battlefield, explore nearby state parks, or seek out the nearest stream for swimming and fishing.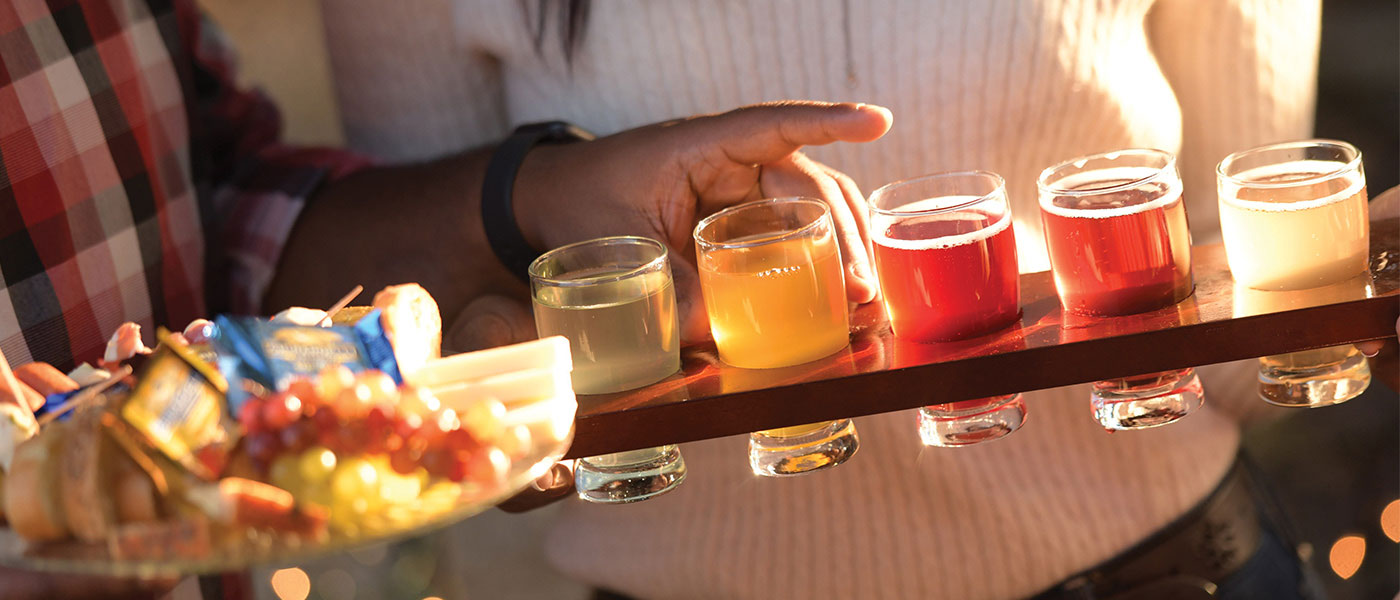 Take in dazzling fall foliage as the leaves transform into a display of oranges, reds, and yellows. For prime leaf peeping, take a guided horseback tour across the Gettysburg Battlefield or go for a hike along the trails at Strawberry Hill. For family fun, bring the kids to a nearby farm for hayrides, corn mazes, and apple picking. Meanwhile, adults will love tasting the bounty of the harvest season with craft beer, wine, cider, mead, and spirits tastings along the Adams County Pour Tour.
As the snow begins to fall, holiday celebrations usher in the warmth of the season. Downtown Gettysburg glows with thousands of lights and decorated trees during A Gettysburg Christmas Festival, and carolers share the holiday spirit at Holiday Tuba Carol Fest. During the New Year's Eve Celebration, welcome the new year with a DJ and fireworks in Lincoln Square.
Get even more ideas with the Official Gettysburg Inspiration Guide.