Tucked away in the heart of scenic Central Pennsylvania, Penn's Cave & Wildlife Park in Centre Hall offers an adventurous escape for the whole family. You'll boat through an underground stalactite-studded, all-water cavern and then venture through a wildlife-filled park. Spend the day exploring the country's only all-water cave and farm-nature-wildlife attraction with this day-long itinerary.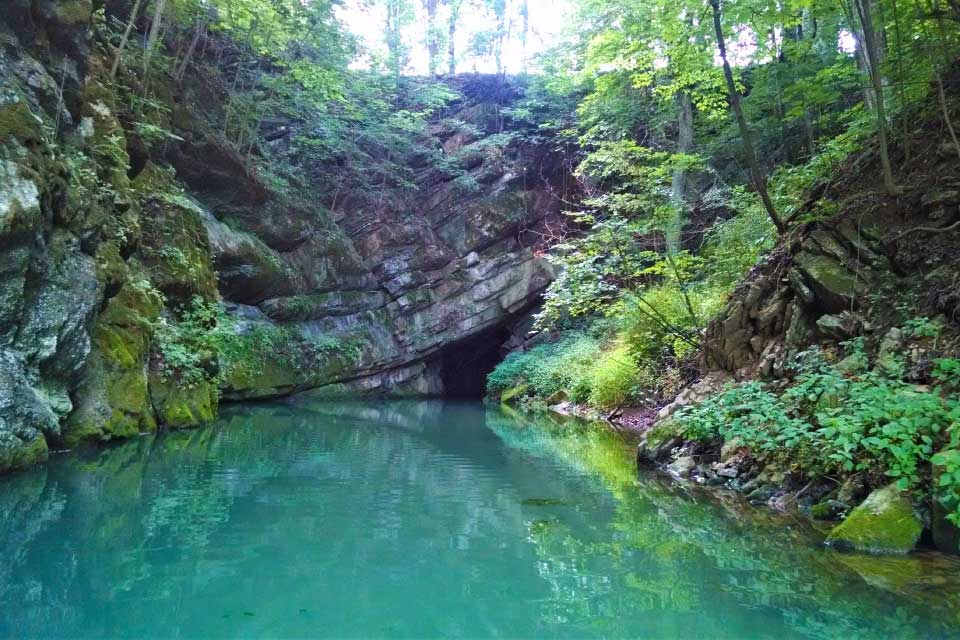 Morning
Start your morning filled with wonder as you descend into the otherworldly cavern of Penn's Cave, the only cave in Pennsylvania to be placed on the National Register of Historic Places. You'll glide along the water, fed by underground springs, during the 45-minute guided boat tour. As you begin this experience, where the inside temperature remains 52 degrees year-round, your knowledgeable guide will show you the spectacular natural limestone formations along the way—from stalactites and stalagmites to curtains and cascades—all sculpted from water dripping over the course of thousands of years. These all-water cave tours are offered daily throughout spring, summer, and fall, and on weekends during certain winter months.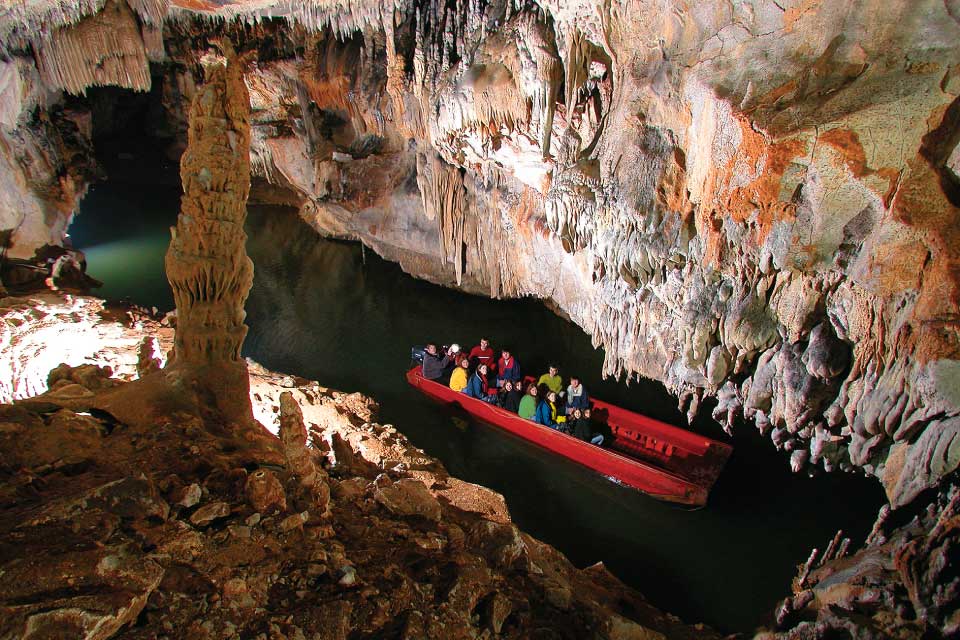 Mid-Day
Once you're done exploring the beauty beneath the earth, venture out into nature on the 90-minute Farm-Nature-Wildlife Tour. With 1,600 acres of preserved lands, the Penn's Cave property offers a scenic retreat that feels a world away. Hop on a tour bus and enjoy the sights as you pass through peaceful grazing pastures, lush forests and wooded mountain trails. All along the way, you'll learn about the Penn's Cave Farm, which grows the crops that feed many of the native North American animals that live within the wildlife park. Your knowledgeable guide will share information on geography, geology, and biography of the area. And be sure to keep a look out—you're bound to spot wildlife, such as elk, deer, timber wolves, mountain lions, foxes, Texas longhorn cattle, and bighorn sheep.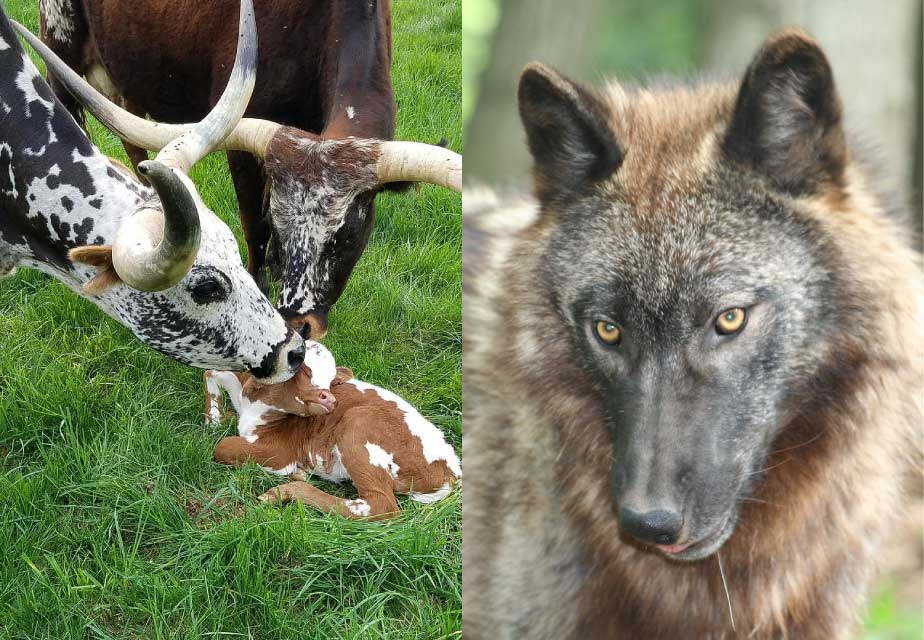 Afternoon
After a full morning of adventures, stop at the Cave Cafe to refuel. With hearty fare including farm-raised bison and Texas longhorn burgers, grab-and-go snacks, bottled and fountain drinks, as well as ice cream and sweet treats of all kinds,  you'll be ready to keep exploring the other attractions at Penn's Cave.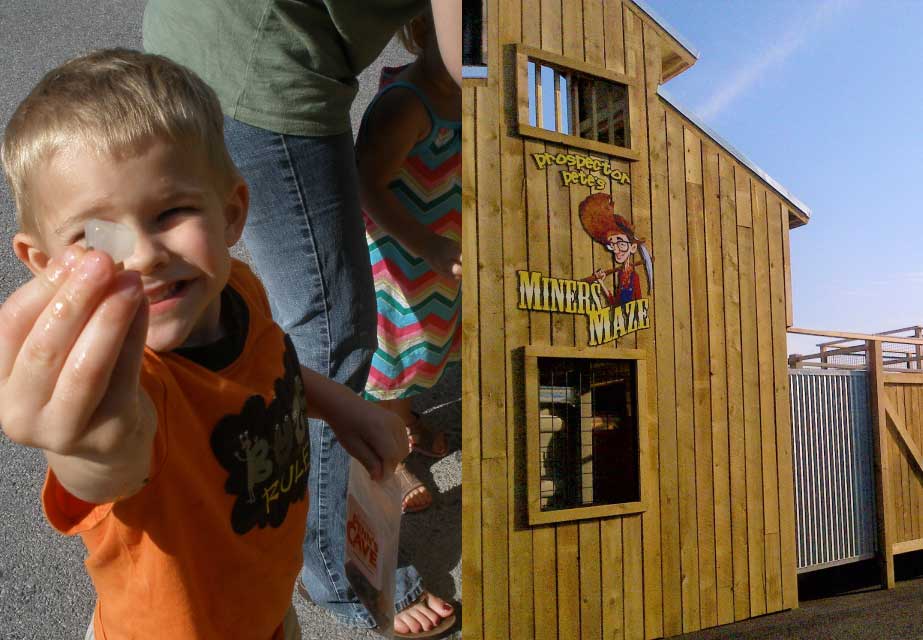 Visitors of all ages will love "getting lost" and navigating their way through the 4,800-square-foot labyrinth at Prospector Pete's Miners Maze. And everyone will delight in finding their own treasures—from semi-precious stones to fossils to arrowheads—at the two gemstone panning areas at Prospector Pete's Gemstone Panning.
Before leaving for the day, be sure to stop by the Visitors Center and Gift Shop, featuring a large selection of unique gifts, including gemstones and rock specimens, apparel, plush animals, and toys.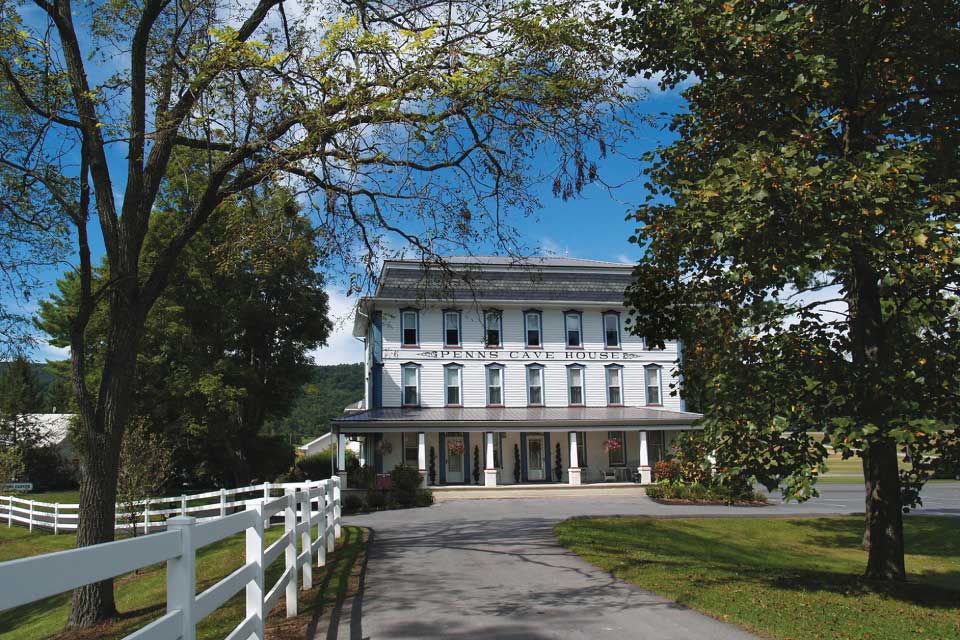 Learn more about ticket prices and schedules for your next visit to Penn's Cave & Wildlife Park.