Polished chrome, eye-catching colors, fresh rubber tread—the Harley-Davidson Vehicle Operations Tour Center & Gift Shop is where those elements come together to bring motorcycle dreams to life. See how the iconic Harley-Davidson Softail®, Touring, CVO™ and Trike models are assembled—and how essential parts like frames, fuel tanks, and fenders are manufactured—with a the behind-the-scenes tour at the York production facility, conveniently located in south-central Pennsylvania. Take your pick from the Classic Tour or the Steel Toe Tour for an unforgettable experience.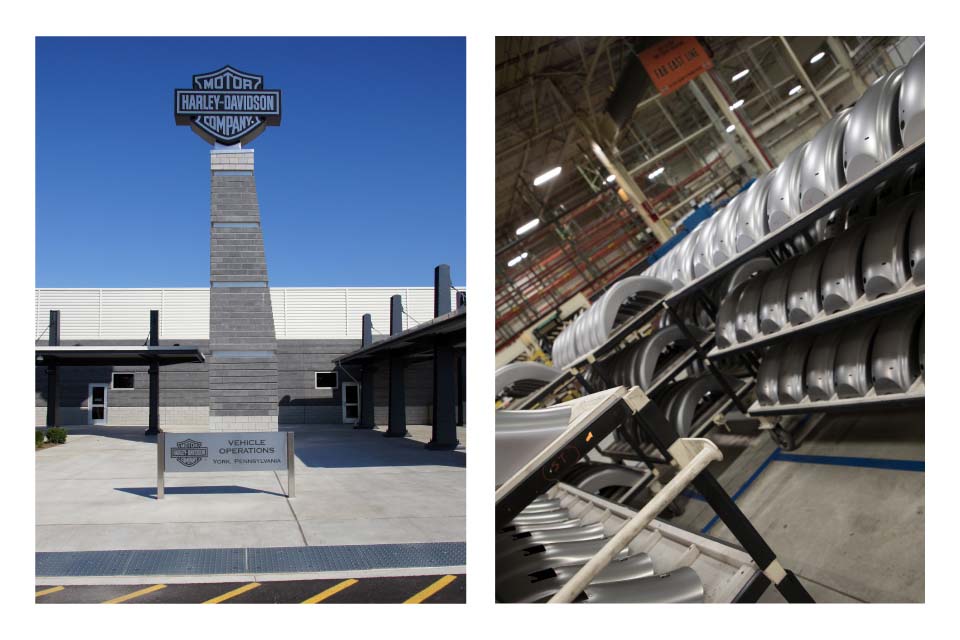 Classic Tour
Named one of the "World's Coolest Factory Tours" by Travel + Leisure magazine, this free one-hour factory tour begins with a short video that delves into the history of Harley-Davidson's iconic brand and its time-honored, made-in-America heritage. The tour continues on the factory floor, where you'll see the people and processes that forge these rolling sculptures. Classic tours are offered Monday through Friday from 9 a.m.–2 p.m., and tickets are available on a first-come, first-served basis, so arrive early to secure your spot.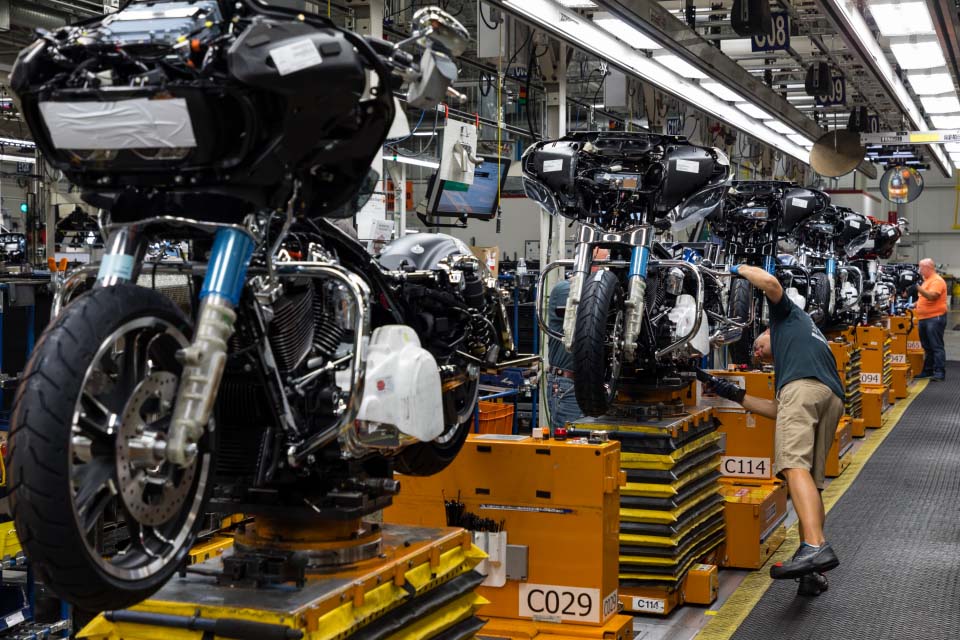 Steel Toe Tour
For a more personalized and in-depth look at the production process, reserve your spot on a Steel Toe Tour. After getting outfitted for the factory floor (safety vest, glasses, and steel-toe protection) you'll venture into "employee-only" areas that were previously restricted from the public. This is where you'll get an up-close look into what goes into fabricating fuel tanks, frames, fenders, and more—as well as the process of pristinely painting and polishing parts before entering the assembly area where it all comes together. Tours cost $38 and are offered Monday through Friday at 9:30 a.m. and noon. Other times are offered seasonally. Tours sell out quickly, so buy your Steel Toe Tour tickets well in advance.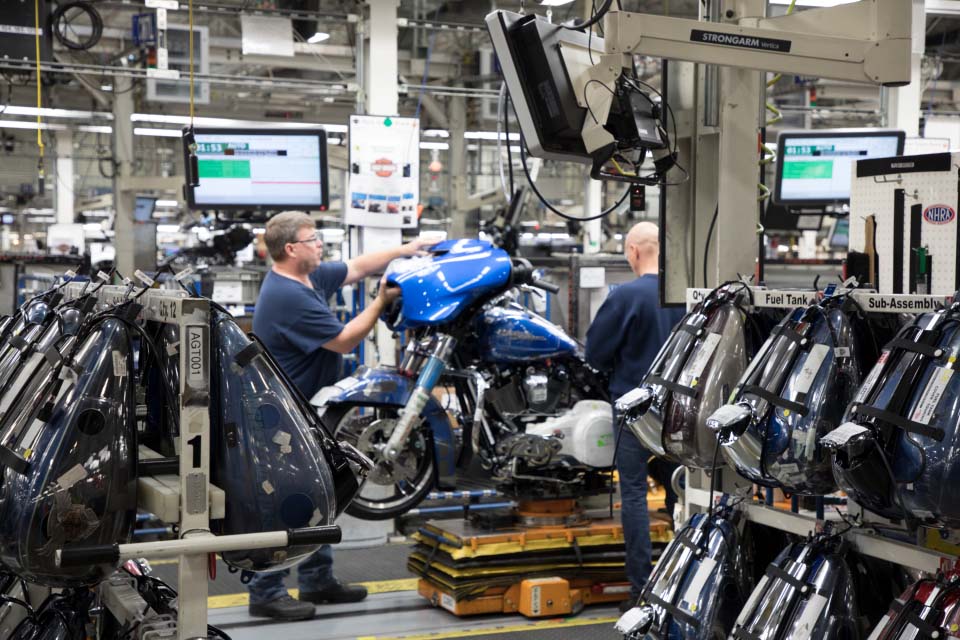 Vaughn L. Beals Tour Center
Before or after your guided tour, explore the attractions in the inviting visitor center. Browse exhibits that showcase the manufacturing and assembly processes, and then take a seat on brand-new motorcycles fresh from the factory floor. The Steel Toe Tour includes a coupon to redeem at the gift shop, so be sure to explore the unique collection of Harley-Davidson merchandise available exclusively at the factory. Families will love The Kids Corner, designed especially for ages 12 and under.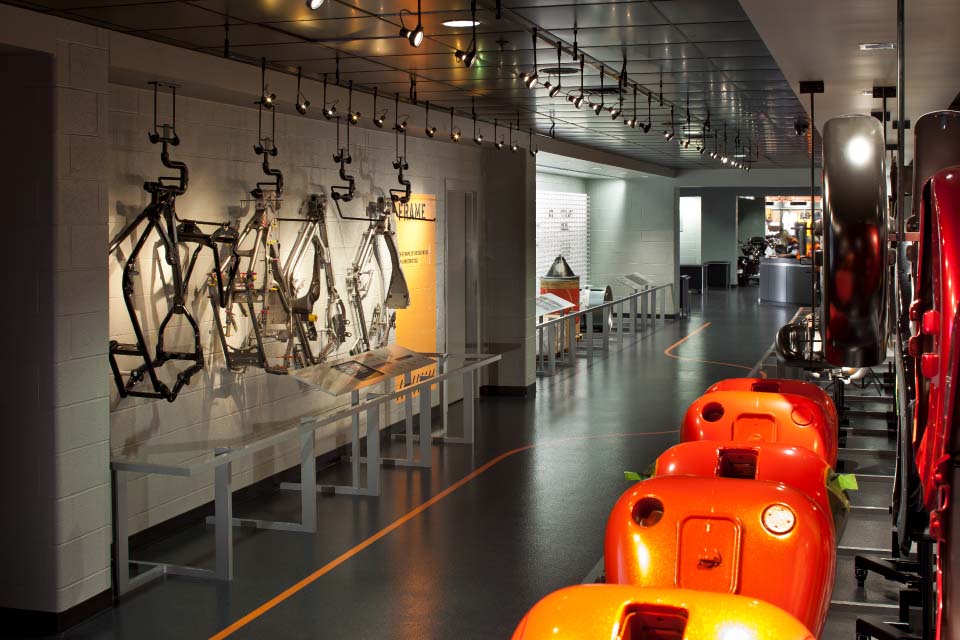 New Developments for 2019
Harley-Davidson celebrates its past while also looking forward to the future. In 2019, the company is commemorating 100 Years of Factory Tours. The company hired its first tour guide in 1919 in Milwaukee and has been providing tours ever since. Also new for 2019, the York factory is undergoing an expansion for the brand's first-ever electric bike, LiveWire, slated to hit dealerships and roads in the fall of 2019. The York facility will also be celebrating a milestone sometime in 2019 when it produces its 5 millionth motorcycle. Check out the progress toward this major accomplishment on your factory tour.
Start planning your trip to one of York's top attractions by visiting the Harley-Davidson factory website and see where legends are made in the U.S.A.